Admit it: you once fantasized about what it would be like to be in a Korean girl band. You didn't just spend hours listening to K-pop tunes, you even practised dance moves with YouTube tutorials as your guide and religiously followed K-pop idols' appearances on variety shows — all just so you could get a glimpse into their glamorous lives.
And if you're wondering which girl group you belong to if you were a K-pop idol, here's what the stars say.
Aries: f(x)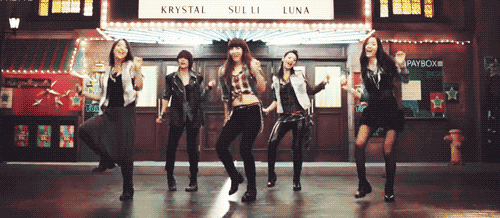 With your endless energy and spunky style, you'll fit in well with f(x). People often describe K-pop bands as either cute and sweet or fierce and edgy, but you're neither of those. You're a little bit of both; you can be sexy if you want to but, at the same time, still be sweet as a marshmallow. One thing's for sure, though: you're quirky, fun and always brave to try new things outside of your comfort zone — just like f(x).
Taurus: Girls' Generation

Via GIPHY
You're a girly-girl and you're not sorry for it. You're not afraid to own your femininity with your lady-like fashion and beauty looks. People often say that you can't pull off edgy style, but you've proven them wrong time and again. Your friends are often surprised with how well you blend your own dainty style with contrasting fierce elements. You always have something exciting to offer without betraying your natural persona and that's why you always thrive no matter what.

Gemini: S.E.S.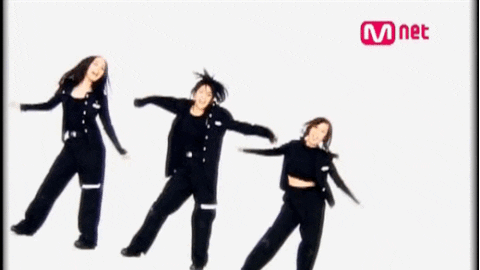 Via GIPHY
You have a penchant for classics and 'originals'. For you, no one can compare to the K-pop ladies who paved the way for their successors. You're not much for flashy dance moves and grand production numbers, rather it's the soulful songs and rhythms that entice you the most. If S.E.S. would have needed a fourth member back then, you'd surely be the perfect fit.
Cancer: Wonder Girls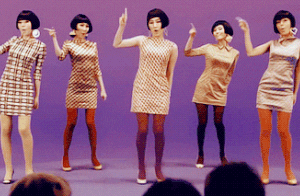 Via GIPHY
Retro-inspired tunes and aesthetics will always have a place in your heart, and you always appreciate it when someone gives refreshing twists to old styles. Like Gemini, you're also drawn to strong vocals and simple, easy-to-dance choreography but you still love to dress up in a sophisticated and charming manner. You could have been a member of the iconic Wonder Girls!
Leo: SISTAR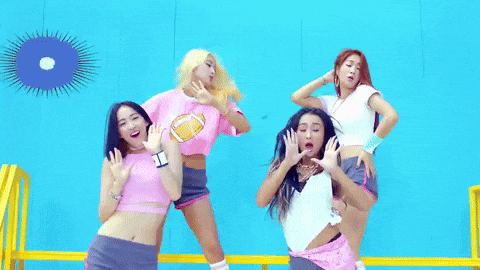 Via GIPHY
As a glamorous and cheeky gal, you easily you could have been one of the SISTAR girls. You're always bold in every endeavour and you're not afraid to show your sensual side. You love the spotlight, and you work hard to be on top. Contrary to popular belief, you're not a snob; in fact, you love cheering people up with your optimism and warm-hearted persona.
Virgo: Apink
Via GIPHY
APink's mellow tunes, dainty outfits, and sweet, pastel aesthetics makes them the typical, picture-perfect K-pop girl band. Their natural beauty looks and really pretty fashion finds will make you want to be a part of this group. You can always count on APink to be charming and adorable — just like you.
Libra: AOA (Ace Of Angels)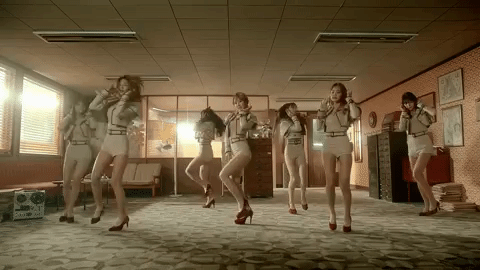 Via GIPHY
People say that you're made of sweet, spice and everything nice, and you definitely agree. You're very social and you're always excited about meeting new people. Another side of your personality is your creative streak; you love pop culture references and it shows in your work.
Scorpio: 2NE1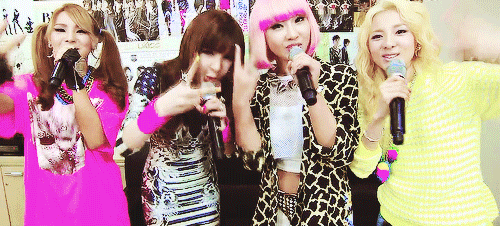 Via GIPHY
You actually don't like girl bands, but 2NE1 is a worthy exception in your book. Their unapologetically daring tunes and choreography made you want to bust out some moves (for the first time). Like all the members of 2NE1, you work hard and rely on your talents to make it to the number one spot. You could have been a great addition to this badass girl group.
Saggitarius: KARA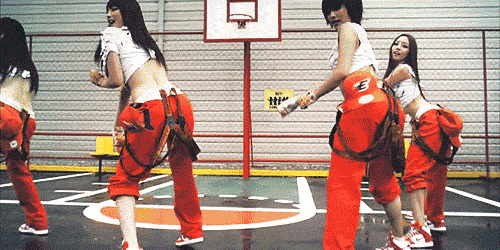 Via GIPHY
As a dauntless Sagittarius with strong stamina, you can effortlessly do the difficult dance moves that KARA is known for. Your determination and endless enthusiasm are your ultimate edge over everyone else. Mix those inherent traits with confidence and you're on your way to success and, possibly, stardom.
Capricorn: Brown Eyed Girls
Via GIPHY
Known for their 'Arrogance Dance', you can say that the Brown Eyed Girls are the girl boss type among all the K-pop bands. And since you're a certified badass boss, this is the K-pop band that you belong to. You're very versatile and can handle multi-tasking with ease, just like how Brown Eyed Girls can perform well in different music genres.
Aquarius: miss A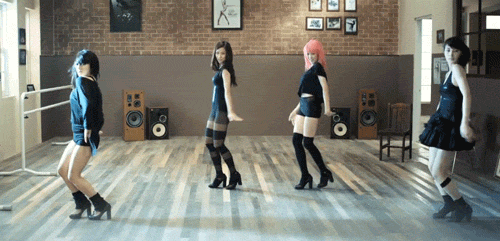 Via GIPHY
Your personality can be summed up by miss A's debut song, Bad Girl, Good Girl. It may sound silly but it's true; you don't want people to put restrictions on who you are and you don't want anyone putting labels on you at all. You're gonna be a good girl when you want to but also a bad girl when there's a need to be.
Pisces: 4Minute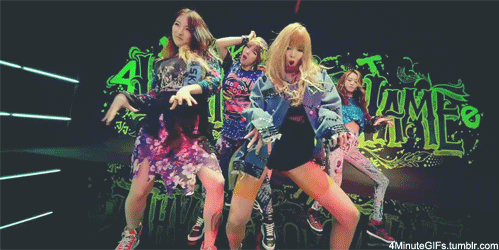 Via GIPHY
Who cares if people think you're too eccentric? You're just too independent and focused on your craft to care. As always, your talent shines through, and in the end, you always get the recognition that you deserve.
(Cover photo from: Plan A Entertainment)
Next, find out your beauty brand match according to your zodiac sign.