Singapore fans of BLANC & ECLARE can now get a piece of their favourite ready-to-wear Denim label. It will retail exclusively at Salon by Surrender and will feature the brand's line of apparels, eyewear, fragrances and accessories.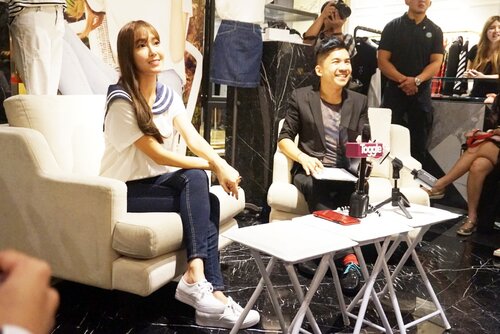 We caught up with former Korean girl group Girls Generation member turned creative director of BLANC & ECLARE, Jessica Jung, at the brand launch last Thursday.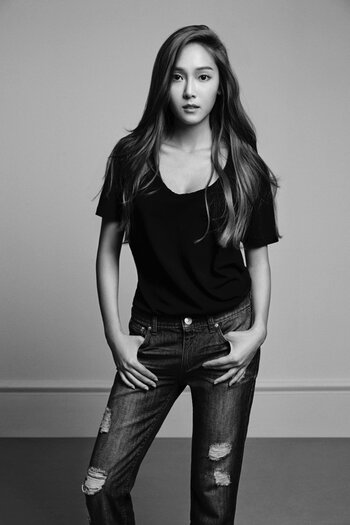 Drawing inspiration from key fashion capitals of the world such as New York, Paris, Tokyo and Seoul, BLANC & ECLARE goes by a "less is more" philosophy – each design is created to transform into a fresh, ageless piece that will endure the test of time.
At the official launch held in the multi-label boutique last Thursday, the media was treated to BLANC & ECLARE's first-ever collection, which consists of classic wardrobe staples like white t-shirts, denim shorts and jeans. Clean aesthetics with intricate detailing and muted tones were evident in the collection. They reflected the understated modern classic that is synonymous with the brand's design direction.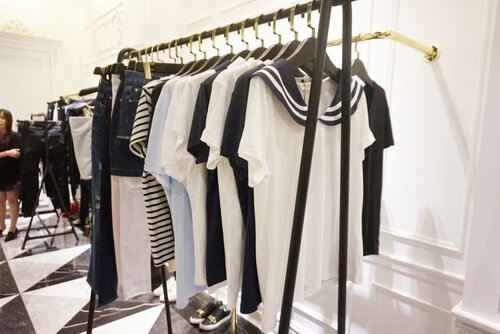 BLANC & ECLARE's signature eyewear and accessories – the very first product offerings from the brand – also made their debut in-store. Together with Clozette Creative Director Kersie, we picked our favourite eyewear pieces (named Seoul and Paris) and couldn't resist sneaking a wefie.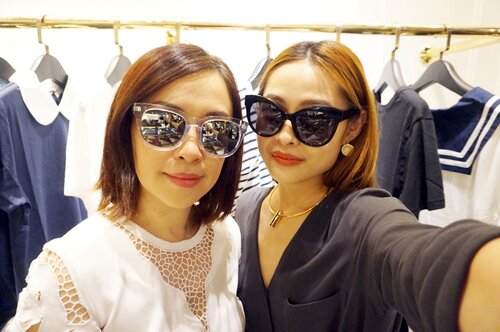 Decked out in the label's t-shirt and denim jeans combo at the press conference, Jessica spoke about her favourite pieces from the collection, the pros and cons of working solo, as well as whether a new pair of eyewear design will be created and named after the lion city.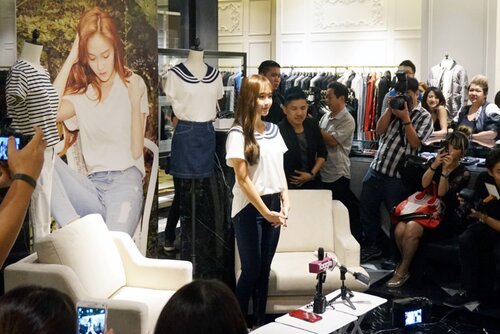 On her favourite pieces from the collection…
"My favourite piece is the high-waisted skinny jeans called Manhatten. It comes in two colours… the fit is the perfect Asian fit, and it holds the body perfectly. It's very comfortable, plus because it's high-waisted, your legs look much longer."
On her pros and cons of working independently...
"Pros… you can make decisions on your own. You can work with your team – I have a great team of people and staff around me – (and) it's easier to communicate and work things out. Cons… I don't know about cons! I haven't been seeing any cons lately."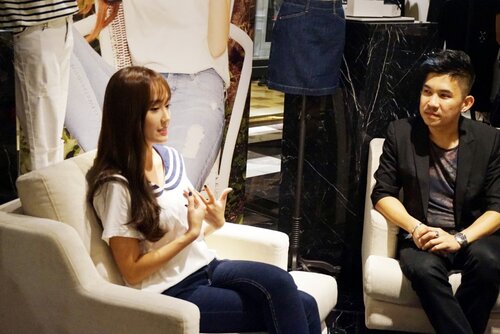 On her top priority as a creative fashion designer...
"Well, it depends on what it is. For example, (for) sunglasses, I thought comfort comes first because… for Asians, the nosepieces are always the problem. So we try to make that very comfortable. Even for the denim, the composition is made so that it's very comfy for everyday wear and every day use. I think I'd prioritise comfort first, with (a) flattering fit as well."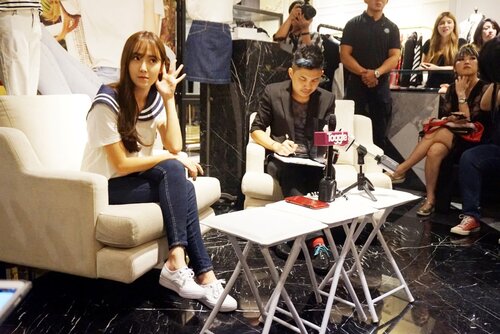 On her design inspiration for her eyewear range...
"The inspiration behind the sunglasses is from the cities that I love and the cities that I've been to. For example, Paris is cat-eye (shape) and it's very elegant. Shanghai is round shape. There isn't a Singapore yet but it's coming soon. We're working on the new design so I hope you guys will look forward to it."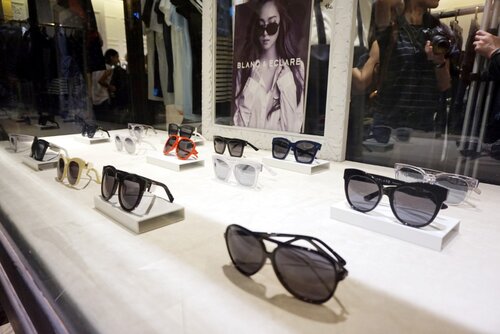 BLANC & ECLARE is available exclusively at Salon by Surrender,
Located at Marina Bay Sands, Singapore.
Prices range from SGD 150 to SGD 430.
Are you excited for BLANC & ECLARE? Let us know in the comments below!