Summer is the time for festivals; and here in South Korea, there is a popular annual summer festival which attracts thousands of people from all over the world! The Boryeong Mud Festival is in its 18th year and is done annually at Boryeong, a two hour drive from Seoul, along the west coast of South Korea. Every year the Daecheon beach is packed with many stations of fun-filled and wild mud experiences!

Clear skies and amazing weather greeted the team as we reached Boryeong at around 12pm. We arrived during the first day of the festival, so we were as excited as the organizing committee were!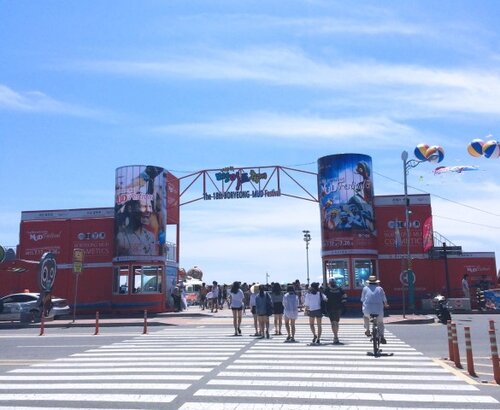 We made sure to slap on loads of sunscreen (very important!), using the trusty Shiseido Anessa Perfect Essence UV Spray (SPF 50+ PA+++) for the face and the Sunplay Water Cool Body Mist Sunscreen (SPF 75 PA+++) for the body. These sunscreen sprays have been the go-to sunscreens for the summer for their non-own greasy formula, and easy application. Sunscreen is definitely a must for the festival to prevent your skin from getting burned after many hours under the mud and sun.