[Click here to get 15% OFF from KALAIA Label]
There are two types of "Bohemian" in the fashion world--those that fall under the trend and those that adhere to it as a way of life. In this interview with Clozette Ambassador, designer, and now label owner Coco Mercy, we will talk about the latter Bohemian definition. A bohemian is a free-spirited being that lusts after adventure and creativity, and KALAIA label is such a brand that caters to that kind of woman.
Unlike fast fashion and most Bohemian lines, KALAIA Label is one that allows its muse to create different looks with just one piece. Its Debut Collection entitled "To Anywhere" consists of 8 pieces, but all in all you can create 30 looks if you let your expression and creativity take over your OOTD. It's for the sophisticated Bohemian woman.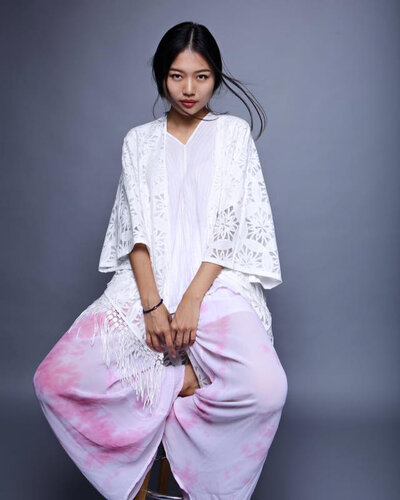 Coco Mercy
We had the opportunity to interview the owner herself, Coco Mercy, and got her talking about how she came up with the name, design, and vision for her very own KALAIA Label.
--------------------------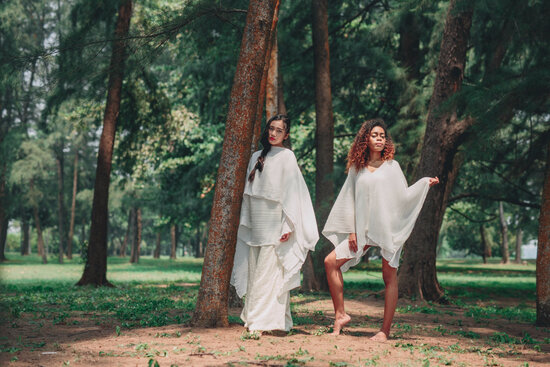 What is the story behind "KALAIA"? What does the name mean?
KALAIA is the artistic child of my love for design, nature, and art. I've always wanted to create an entity that represented myself and my creativity, and it wasn't until last summer in London when the concept of KALAIA was born. I've travelled and lived in many countries since I was young, so I guess the bohemian spirit has always lived in me unconsciously. When I realised that I couldn't find high quality and sophisticated bohemian clothing for myself, that's when I decided to create KALAIA and make clothing for others like me who are constantly seeking freedom and individuality. I also like things that are rare, unique and full of character. As an artist and traveller, I want to preserve the very original and organic bohemian attitude in my label, together with the diversity of cultures and influences that I've experienced around the world.
'KALAIA' is an etymology of the word 'Calla' in Calla Lily, greek for magnificent beauty. The calla lily is known for its enigma and irony, and also represents an entity immersed in mystery and character. Legend has it that when goddess Hera flung the mortal baby Hercules away from her, her milk splashed through the universe and formed the Milky Way, and a few drops fell to earth where the lilies sprung. Venus, who was so jealous of its beauty, cursed the lily with its pistil.
The KALAIA woman loves life and like the Calla Lily, she loves the sun and moon. No matter what life brings, she remains true and unwavered. Strong, adventurous, and free, she takes her KALAIA pieces to a voyage of endless experiences--with the spirit of the naked lily, romantic and rebellious, KALAIA transcends time and distance to places never before been.