(cover photo from @kayemoralesintl)

For Philippine Fashion Week's 20th season, designer Kaye Morales launched her Spring/Summer 2016 collection, appropriately titled, "Rebel".
Dedicated to people of edgy and chic sartorial inclinations, her new line comes as a breath of fresh air from her past couture gown creations — the latest line pushed runway boundaries with its bursts of colourful neoprene, fun prints, and playful embellishments.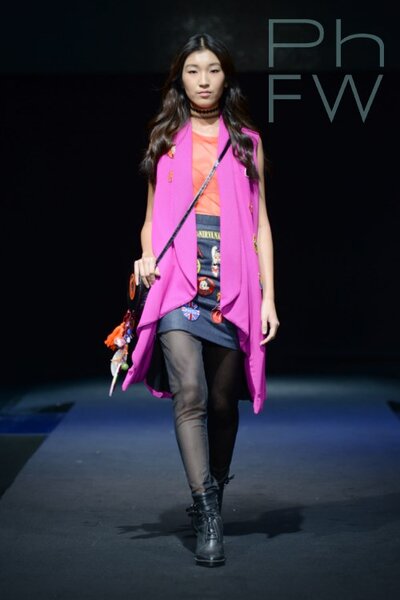 Photo from Philippine Fashion Week Live
Divided into three segments, Morales' collection opened with colourful and feminine pieces that were designed to appeal to a more traditional crowd. Towards the middle, however, models clad in sports luxe attires strutted down the runway in eye-popping neon and fun prints. And for the finale, playing with elements such as leather, black, and skulls, the show closed with an homage to rock 'n roll.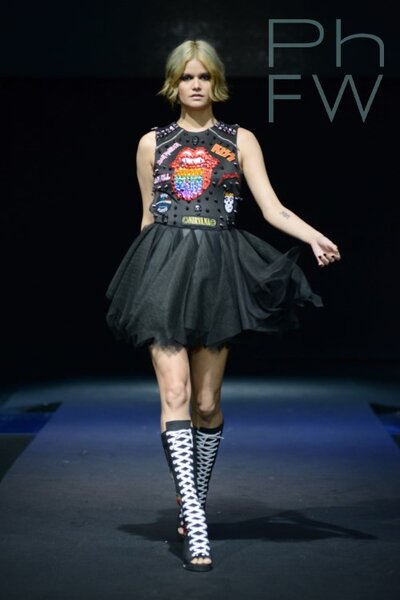 Photo from Philippine Fashion Week Live
Morales' latest collection serves as a throwback to her beginnings as a student at the School of Fashion & the Arts (SoFA), as well as drawing inspiration from her own struggles as a woman.
She paid an homage to her true self by showing a personal side of her, boldly declaring at the end of the show, "I am coming out from the prison of judgment. And these are the things that make me who I am. This is my revolution of self. I AM OUT AND PROUD!"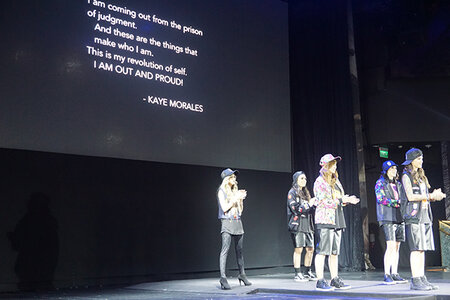 Reflecting her thoughts into her designs, Kaye Morales' Rebel Collection provided just the right amount of sartorial high for the beginning of Philippine Fashion Week.
--------------------------
The Philippine Fashion Week Spring/Summer 2016 was held on 27 to 28 November 2015 at Chaos, City of Dreams, Manila.