If there's one era we'd like to go back to, it would be the seventies. It was a time of carefree, eclectic, gypsy, and bohemian looks we have all grown to love today. This year, Bershka has introduced that era again in their Spring/Summer Collection. Dresses, flowy blouses, fringe, ethnic prints, hats, and light fabrics are definitely back in style this 2015!
We got a preview of their collection and styled some pieces together for you to try! Here are our top 3 looks.

--------------------------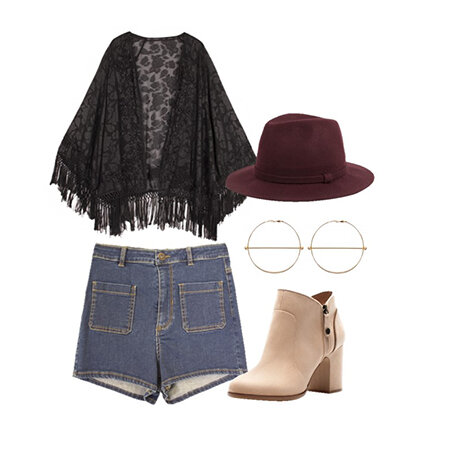 If you're looking to make a boho-chic statement, then this fringed kimono poncho is the item for you. Pair it with high-waisted denim shorts, a burgundy hat, and nude booties for that casual, flowy ensemble great for summer music festivals or just a day in the park with your friends.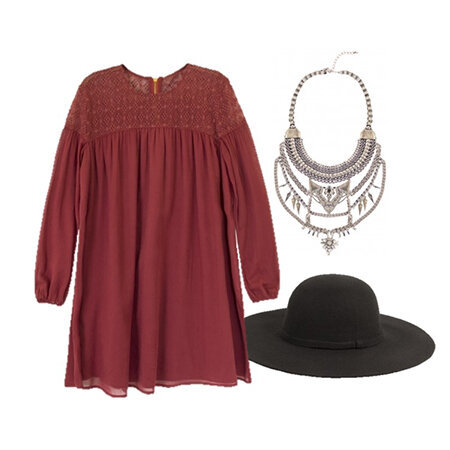 If you think bohemian looks are sloppy, you're wrong. It's all about accessorizing. What really pulls this look together is the addition of the metallic necklace, bringing a statement detail to an otherwise loose, flowy silhouette. This look will be great for cafe dates with friends, paired with black boots or oxfords.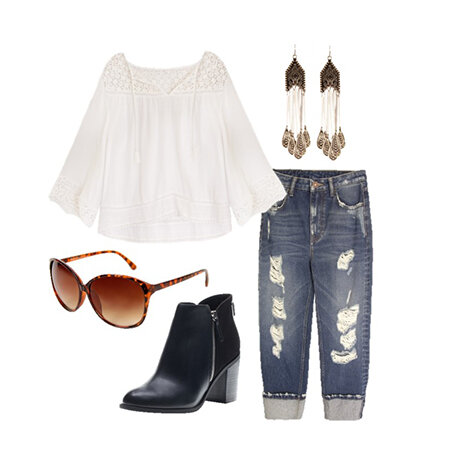 The loose white blouse and distressed boyfriend jeans paired with glam dangling earrings and black booties is a classic way to pull-off a modern, bohemian look. It captures the free-spirit of the trend while still adding a touch of the modern-casual--definitely a great alternative to the usual T-shirt and jeans ensemble,
So which style was your favourite? Let us know in the comment box below!