If there's one era we'd like to go back to, it would be the seventies. It was a time of carefree, eclectic, gypsy, and bohemian looks we have all grown to love today. This year, Bershka has introduced that era again in their Spring/Summer Collection. Dresses, flowy blouses, fringe, ethnic prints, hats, and light fabrics are definitely back in style this 2015!
We got a preview of their collection and styled some pieces together for you to try! Here are our top 3 looks.

--------------------------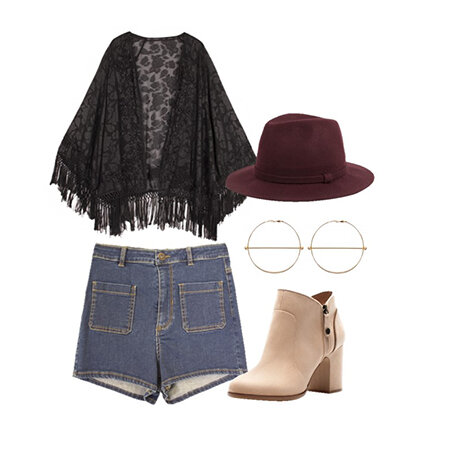 If you're looking to make a boho-chic statement, then this fringed kimono poncho is the item for you. Pair it with high-waisted denim shorts, a burgundy hat, and nude booties for that casual, flowy ensemble great for summer music festivals or just a day in the park with your friends.