When it comes to skincare, we're laser-focused on what to apply — from the latest serum to an innovative cream and more. But there's no denying that what we put inside helps just as much — if not more. It's not just water that helps give you a healthier complexion though. Superfoods, which are aptly called as such because of their nutrient-packed nature, are great not just for your wellness but your skin too. There are plenty out there, but the one you should set your eyes on is the green caviar, which you can easily enjoy through ​Kinohimitsu's Collagen Green Caviar​.

Green caviar benefits for your skin and body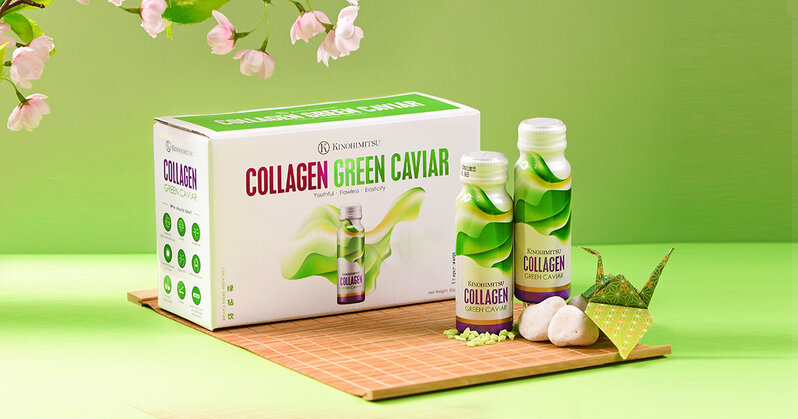 First, it's not caviar like the one that comes from fish; it's seaweed. It looks like tiny green grapes that are bursting with omega 3, potassium, calcium and Vitamins A and C. These all work great in lowering your risk of getting hypertension and diabetes, strengthening your bones, and boosting your eyesight. For your skin, since it contains a high level of amino acids that act like collagen, you get better skin elasticity and texture and a boost of radiance.
Get green caviar conveniently

While you can munch on green caviar as you could with actual grapes, they do tend to have a slightly fishy taste — they come from the sea, after all. An easy and tasty way to have it is with the Kinohimitsu Collagen Green Caviar, a new formula inspired by Japanese anti-ageing secrets.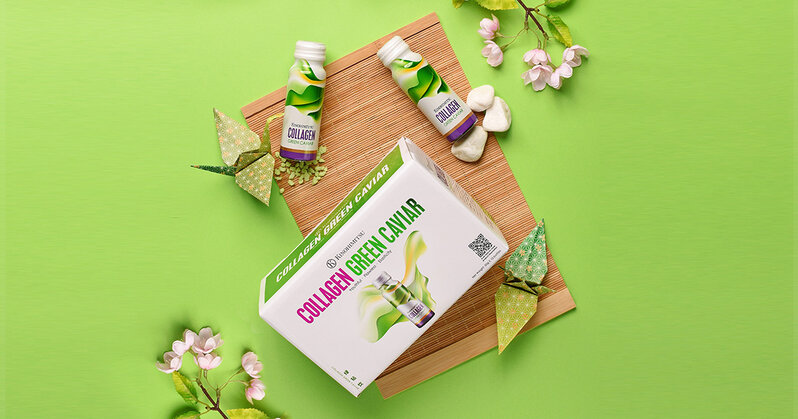 Formulated with different juices — and packed with nourishing green caviar as well as 5,300mg of Marine Collagen Peptide — this drink that contains no additives and preservatives is not only enjoyable taste-wise but also incredibly refreshing on the inside-out. It has antioxidants that help protect the skin from the damaging effects of UV rays — no wrinkles, sunspots and other signs of ageing! — and hydrates the skin so its skin barrier remains strong and healthy. Plus, it inhibits melanin synthesis on the skin so you don't have to worry about hyperpigmentation. Think: minimal effort for nutrition for your body and luminous skin in just weeks! Drink up for your skin health.