From the stellar designs coming down the runway to the amazing looks from local fashion enthusiasts and influencers attending the shows, it's safe to say that Kuala Lumpur Fashion Week (KLFW) 2019 started and ended with a bang. Even local passersby stopped to watch the invite-only shows from the floors above the catwalk and were captivated by the spectacular creations of each artist.
Kicking off fashion week is the awesome segment brought by Andrew Tan, the founder of KLFW, to showcase batik as a contemporary element in fashion through the Fashion Forward Batik Initiative.
David Han
Lurazah's Raunna
We spent five fabulous days in the heart of Kuala Lumpur watching these beautiful garments sashay down the runway and, as Malaysians, could not be prouder of the designers. Take a look at what Malaysia brought to the world of fashion through our top picks.

Kit Woo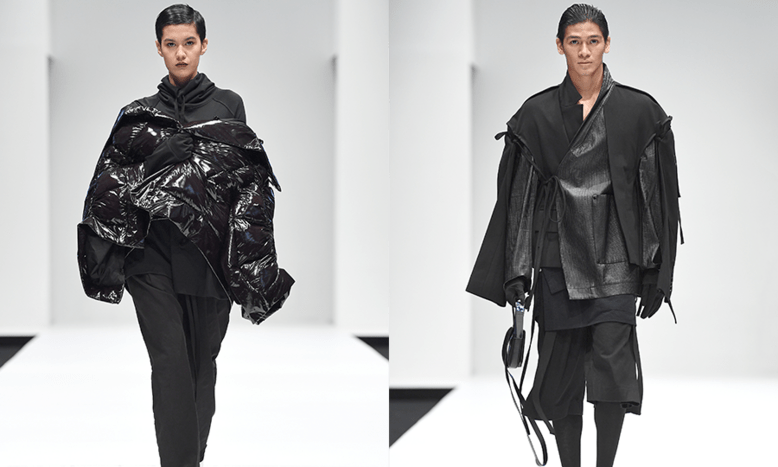 Utilitarian was the name of the game with this unisex collection. It consists of abstract shapes, patchwork detailing and oversized fits in denim and PVC with the occasional pop of colour.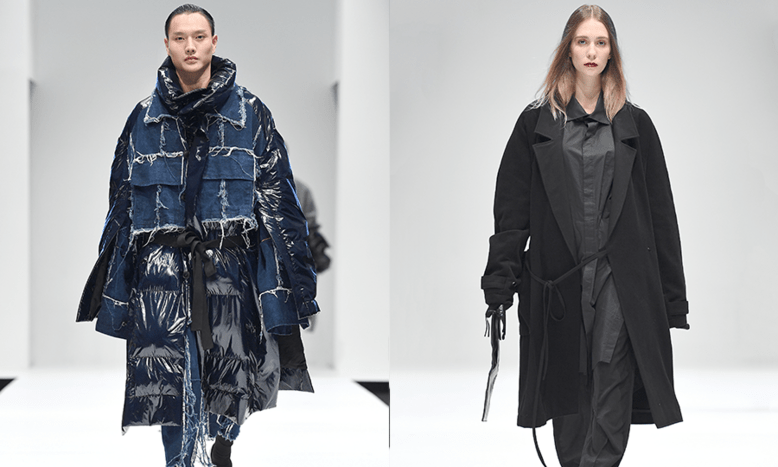 Laguna Sydney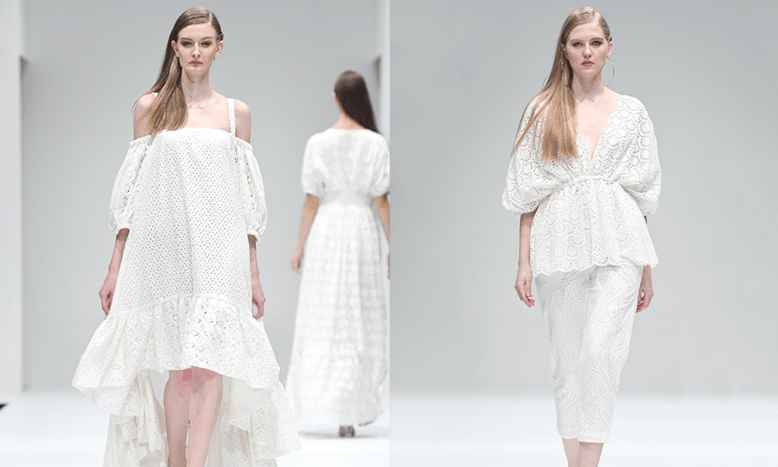 Easy, breezy, beautiful. We know that's CoverGirl's tagline, but it's also a perfectly apt description for this collection that transported the audience from the runway straight to the blue seas and white sand of the Mediterranean.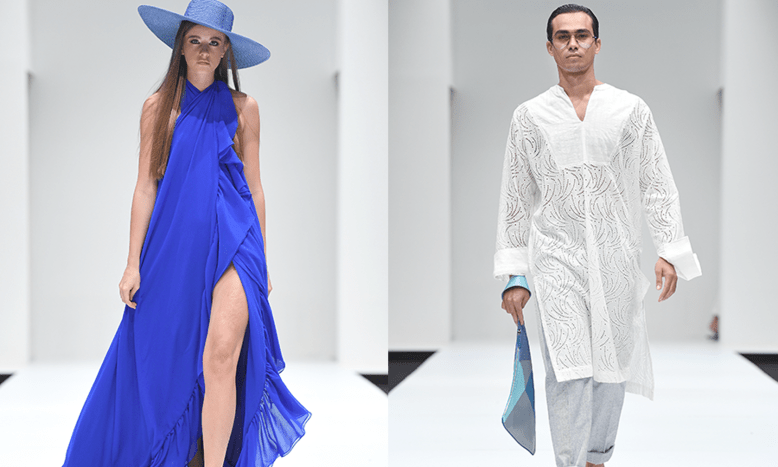 KLFW 2019 also highlighted their support for sustainable and ethical fashion through these talented designers, aligning with Airasia, Commonwealth Fashion Council of UK, and the United Nations' sustainable development goal.
Biji Biji x Tsyahmi
Tengku Syahmi showcased his genius this year through oriental patterns and shapes akin to kimonos and modest wear from the Far and Middle East.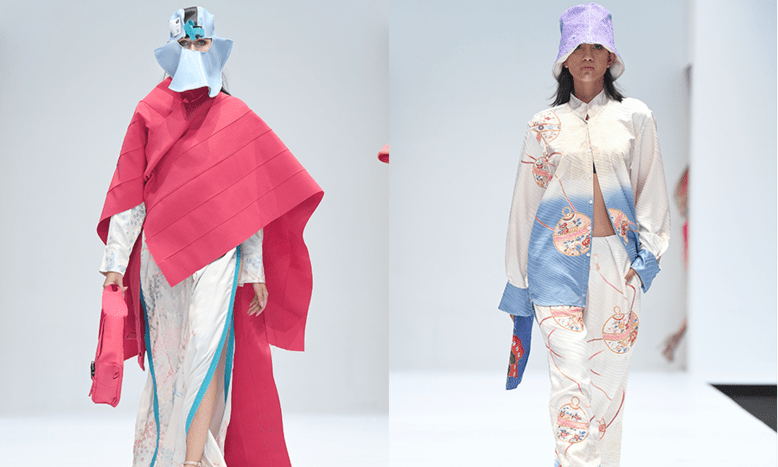 Daphne Lim


Gorgeous structured pieces in clean white accented with patterns and touches of bold colours dominated Daphne's collection.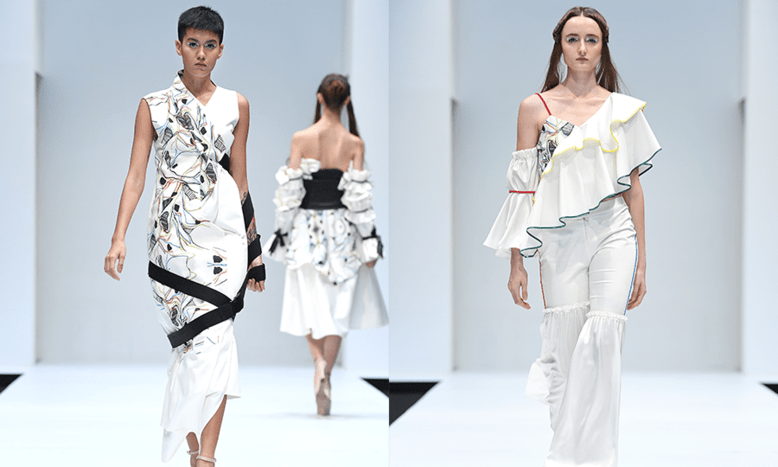 When the weekend rolled around, the working crowd came to play and served up some looks while admiring the glorious outfits strutting down the runway during the final two days of fashion week. We came, we saw, we absolutely adored.
Wynka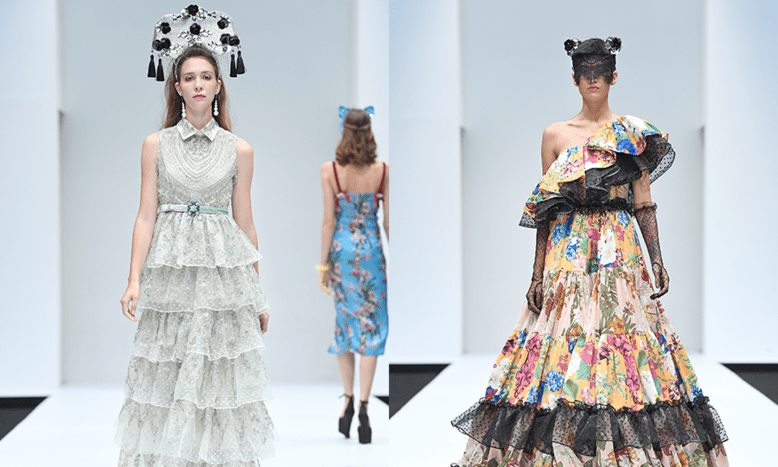 One word to describe this show: dazzling. Filled with whimsical elements and beautiful original prints, there's only love for this collection.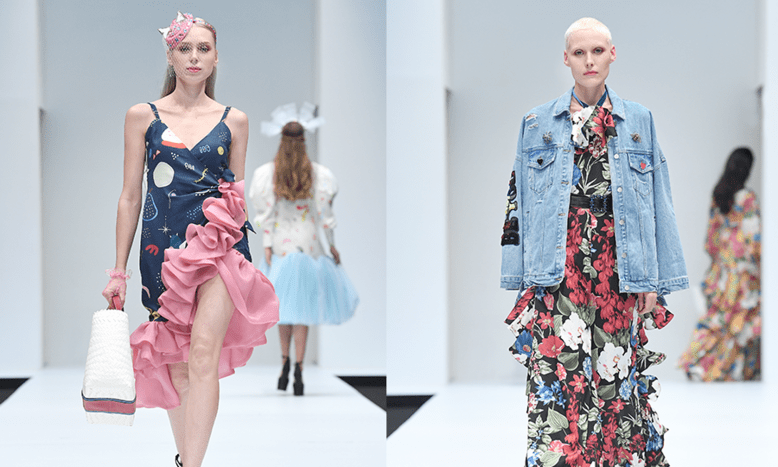 Ezzati Amira
Bringing class and elegance to life with her collection, Ezzati Amira brings the audience feminine silhouettes in wearable neutrals and her signature delicate foliage patterns.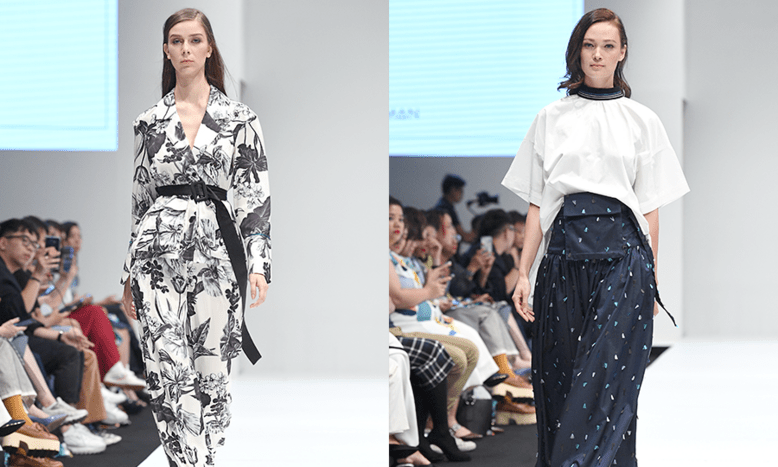 Afiq M
Ever a delight to watch, Afiq M delivers a punchy end to KLFW 2019 with bold animal prints in elegant cuts, emphasising the sheen of silk with feathers and bright colours as well as full leather ensembles.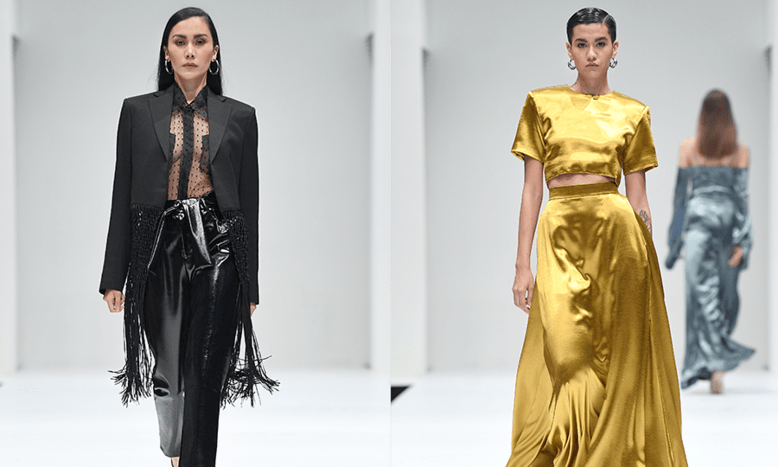 Next, check out these savvy street style looks at New York Fashion Week.