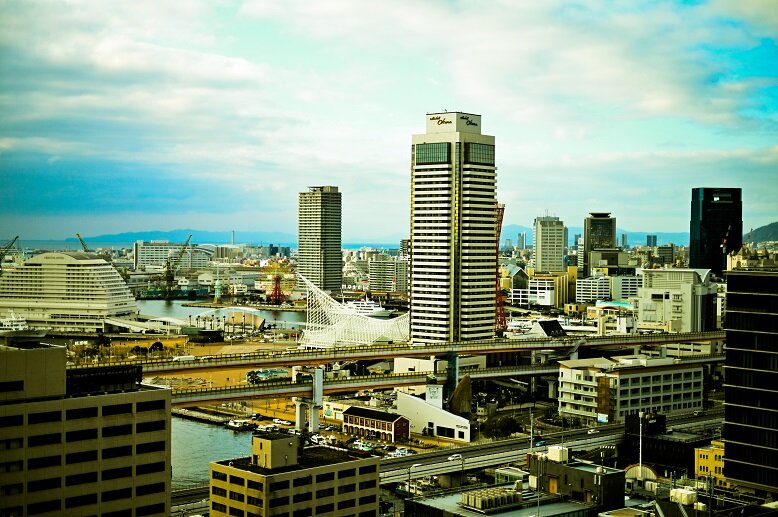 The port city of Kobe
Famous for its exquisite beef, Kobe, is easily one of Japan's most attractive cities and a great option to explore if you are arriving in Osaka. Kobe is also the site of one of Japan's most famous hot spring resorts,
Arima Onsen
. It is also an important port city for many centuries, and its waterfront is a popular relaxing spot for locals and tourists alike.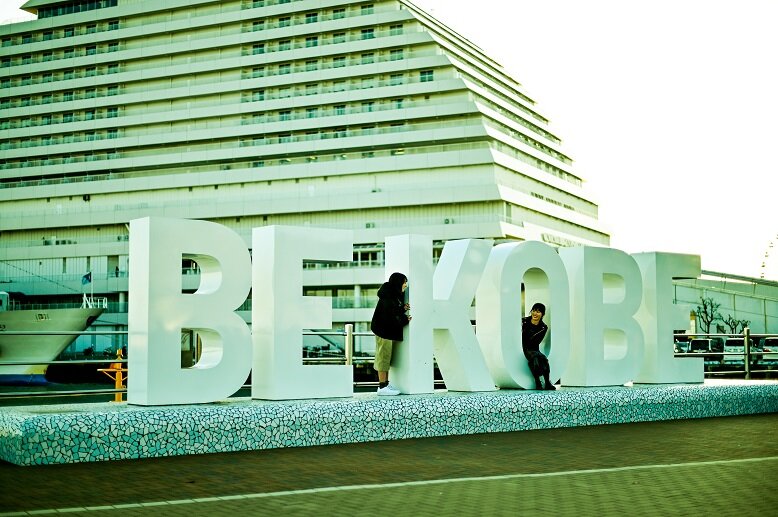 Near the waterfront, a queue was organised for locals and tourists to take pictures at a photo spot.
Besides beef, one of Kobe's best products is sake. Produced in the Nada district, Kobe's sake is known internationally as some of the best in the world. The availability of high-quality rice, clear water and perfect brewing climate, the resulting sake is easily one of Japan's finest.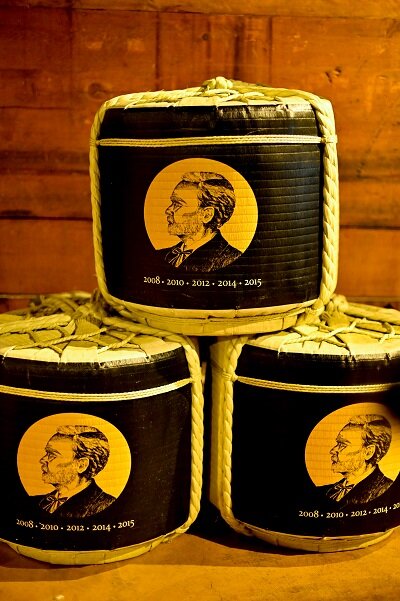 Award-winning sake from Kobe
The most prestigious sake in the region is from the
Kobe Shushinkan Brewery
where the Fukuju brand sake is made. Established in 1751 and well-respected among sake connoisseurs, Fukuju labels have won multiple gold awards at the International Sake Challenge. At the store, we got to taste its different labels and I couldn't resist buying 2 bottles of the Fukuju blue label. Later, I was told that this very label was served at the Nobel Prize dinner reception in Stockholm every year for the last decade.
After the tour of the brewery, (reservations required, even though admission is free), step into its restaurant Sakabayashi just next door for some sake hot pot.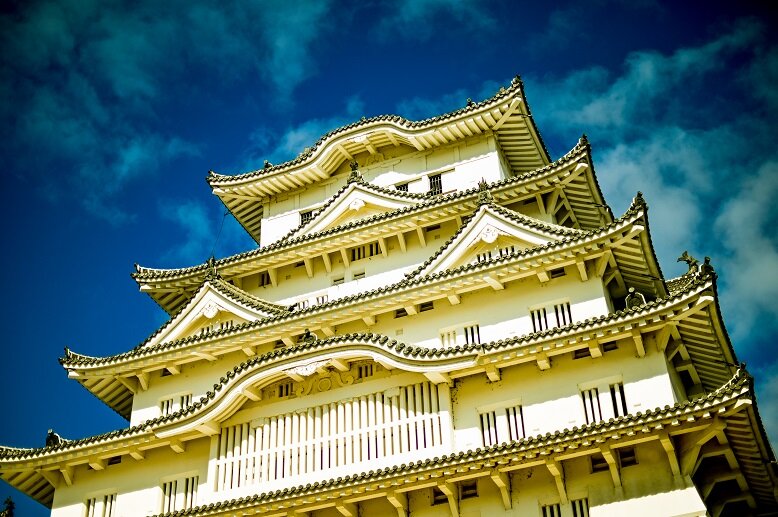 Himeji Castle is also known as The White Heron Castle because of its colour and wings resembling a bird taking flight.
If you find yourself there on a sunny day, take a trip to Himeji Castle, a Japanese Treasure as well as a UNESCO World Heritage site. This 600-year-old castle is also one of Japan's 12 remaining original castles as well as its largest. Walking through the main keep and taking in the view from the top was definitely one of my favourite experiences in Kobe.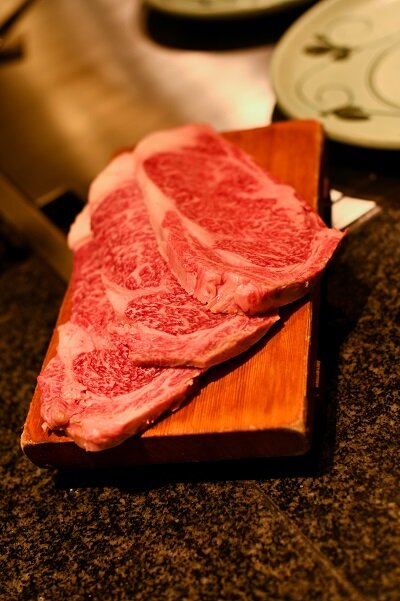 Signature marbled beef from Kobe
Of course, no visit to Kobe would be complete without Kobe beef. We were excited to find ourselves at
Wakkoqu
, a Kobe beef specialty restaurant. A world famous Japanese delicacy, it is valued for its flavour, tenderness, and fatty, well-marbled texture.


A one-man show whipping up a storm while dishing out jokes
If you are in the mood to pamper yourself,
Oriental Hotel
is one of the most historic hotels not only in Japan, but also in Asia, dating back to 1870. It is full of gorgeous corners, with its very own sushi restaurant (which was also excellent) and the historic keepsakes whimsically framed and displayed in the lift. At first, we wondered why the reception was all the way up on the 17th floor. It became clear the second when we arrived. We found ourselves standing in front of a spectacular view of the city. The next morning, breakfast was served on the same floor with the same gorgeous view of Kobe city, complete with a morning Bellini that you could mix yourself from the buffet spread.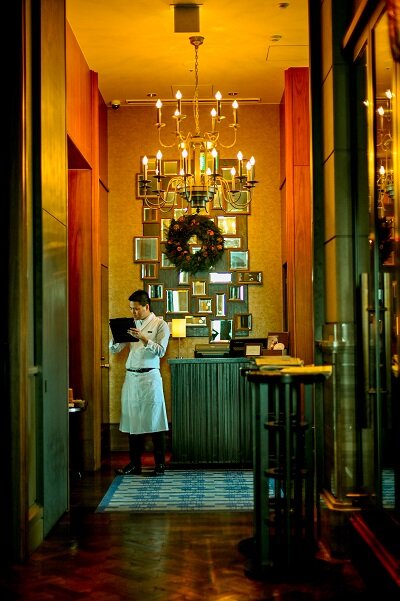 Oriental Hotel
One of my best memories was visiting The Market, a local bakery and cafe recently set up by a young enterprising couple. Set in the hipster Abeno neighbourhood, the space was also the venue of an organic vegetable market in summer.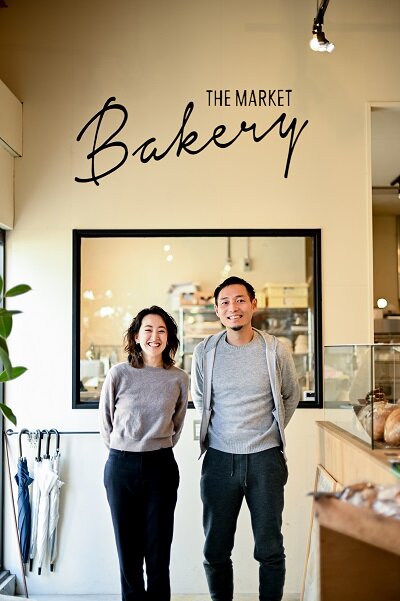 The young couple who started The Market, a local bakery and cafe in the Abeno neighbourhood.
Full of heart and packed with soul, Kobe was not what I expected at all. Instead of a sprawling port city, I found history, culture and a rising youthful spirit that was eager to reinvent itself. Kobe might just be the perfect counterpoint and respite from the throngs of tourists in Kyoto and neon drenched Osaka.