South Korean fashion has taken the world by storm with its elements that both capture maximalism and minimalism. From oversized, pastel sweaters to bold, futuristic sunnies, we can't help but see the artistic inspirations behind the styles.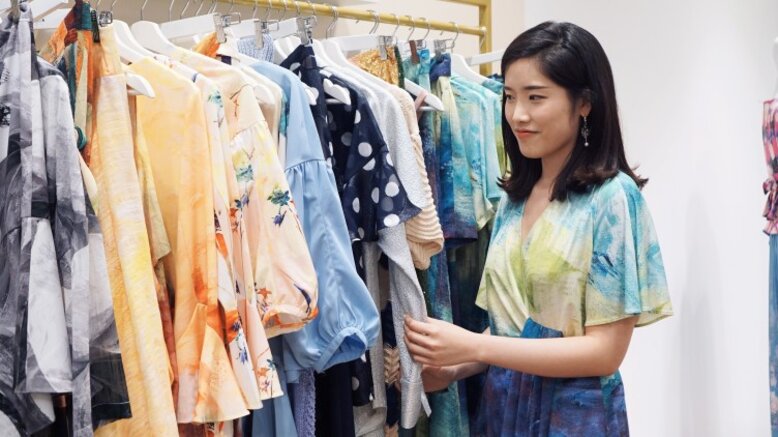 This is why we didn't pass up on the opportunity to chat with Korean fashion designer and artist Daeun Lee to ask her about the secrets of nailing K-style. The creator of fashion brand Vleeda, which you can take a hold of at SocietyA, shares how her art translates to her clothing line and extends to wearable art meeting ultra-feminine style.
Read on to know what she has to say about perfecting the art of dressing as a stylish Korean.
What is one challenge of establishing a fashion label in South Korea?
"Finding a master for pattern-making or finding factories is really hard and difficult [especially] for students [of fashion]. Luckily, when I was a student, I met a master from a field trip and crossed that [challenge] out of my list easily. Still, finding factories and personnel [for manufacturing] are really hard."
What's one print or pattern that will never go out of style in South Korea?
"Of course, stripes and checks because they are classics — not just in Korea but worldwide. It's important for me to see various changes in patterns [as a designer] and I really think [these two] will never go out of style."
What's one unique style trend made famous by the South Koreans?
"I don't think it's a trend [per se], but many like wearing slip-ons or slip dresses with t-shirts inside. I don't like it personally, but many Korean — and Asian — girls like wearing it this way. Beyond fashion, hairstyling is also very popular in Korea. The wispy bangs trend [like the ones made popular by K-pop] is also very trendy."