It's always exciting to try out a new product. But I'd have to admit that putting the La Prairie White Caviar Creme Extraordinaire to the test was quite daunting. I've tried many a product before, but nothing with a price tag of USD725. I understand the psychology that when presented with something that's more expensive, we think that it's a good choice, that it must be effective. So of course, I didn't want to be hounded by that thought while testing it out.

It promises to lighten the appearance of age spots; improve the appearance of dull, discoloured skin; aid in evening out the complexion; leave the skin feeling firmer; refine the skin's texture, and moisturise and smoothen the skin. So I tested it out for a couple of months, and here are my thoughts.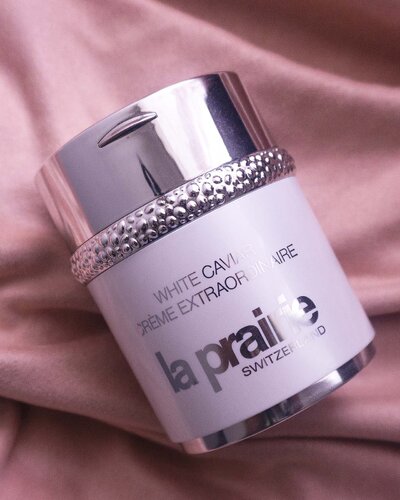 Packaging, appearance, texture
The La Prairie White Caviar Creme Extraordinaire is a sight to behold on any vanity. It's housed in an ornate ivory glass bottle with silver detailing on the lid, the bottom and right below the cap, which appears to be a nod to little bits of illuminating caviar. Once you open the lid, you'll find a button that helps dispense just the right amount of product for one use. And — surprise! — there's a mirror, too.
The product itself — which is infused with Lumidose, the molecule of light — is a luxurious cream that goes on like velvet on the skin. And, like other luxury products, this one has a fragrance that evokes a feeling of indulgence.
Application
I used the cream as my moisturiser for both day and night after my toner. One press of a button is really all you need for your entire face. I think it's a nice touch because it prevents you from using too much of the product.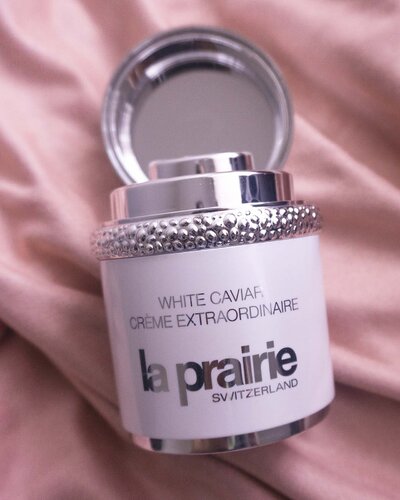 Results and overall thoughts
As far as keeping the skin moisturised, the La Prairie White Caviar Creme Extraordinaire is good but it's not something I'd recommend to be relied on solely by those who have dry skin. When it comes to the promise of illuminating your skin, however, it truly delivers. After putting it on, you get glass skin in an instant — I swear. The downside is it's subdued after you put on your sunscreen. But you don't have to be completely discouraged because it's the long-term effects you're after.
As a brand, La Prairie has prided itself for results that go beyond the surface; they go as deep as the cellular level when addressing skin issues. At four weeks, I've noticed my hyperpigmentation quieting down. The melasma on my left cheek is still quite pronounced but it's not as dark as it used to be. After two months, my skin's texture is better than before. But will I invest in a bottle of this? I think this is best for those who don't want the hassle of creating a concoction of acids and retinols to address their skin problems. It's one bottle that targets a lot of things, which truly is a steal. But for the price, it truly is an investment. Think of it as buying a designer handbag, except this one is something yourself and not your daughter will thank you for in the future.
Looking for more skincare products to help you achieve your skin goals? Check out our top picks for this year here.