Lipstick is a powerful tool in a woman's arsenal. It invokes a mood, a certain power, and much like a signature scent, its trace leaves a lasting impression. Being self-confessed devotees of lipstick, we decided to take a trip to the new
Lab'i
Lipstick Design Studio
, the first of its kind in the Philippines, to try our hand at creating our own perfect tube.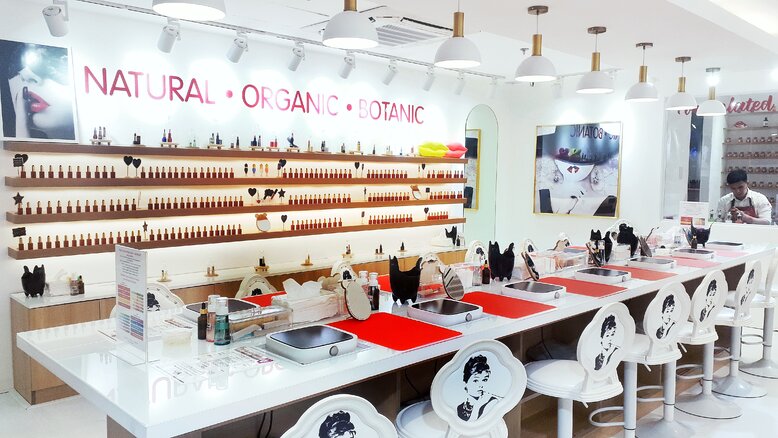 Co-founder and owner Eleanor Leung (who runs the business with her partner, Anli Wu) told us that Lab'i started "as just loving makeup and lipstick and being very passionate about buying lipstick all the time." The only frustration? She couldn't find the perfect shade. After pitching the idea to her partner who she credits greatly as the other half of the business, Lab'i was born.
Both being health-conscious, it was important that the lipsticks didn't only look good but they also had to be good for the wearer. Eleanor added, "A woman wears an average of five to nine pounds of lipstick in her lifetime. It's on your lips, it's close to your body and then you ingest it when you eat or talk. The lipsticks here are all about being healthy." Which is why Lab'i's lipsticks are created with organic and botanical ingredients, making it as much about skincare as it is about makeup. Formulated in Tokyo, they're designed to suit Asian complexions with each tube containing a capsule of vitamin E to nourish lips while delivering rich, vibrant colour.