(Cover photo from: MelissaFerosha)

It's Valentine's Day tomorrow. Have you planned out your day yet? Whether you're spending it with a special someone or with family and friends, make the day special by giving tokens of your love.
Now, you might think that it's already too late to find the perfect present for the special lady — or ladies — in your life since the big day is just a sleep away. Don't panic! We've got just the gift ideas for you; and trust us, none of them will disappoint.
Sally Hansen Miracle Gel and Top Coat 2.0
The day of romance will last for only 24 hours, but the nice manicure she'll have courtesy of the Sally Hansen Miracle Gel and Top Coat 2.0 will stay on for as long as 14 days. Apart from the many fun colours to choose from, the nail lacquer line also has a unique formula that lets you cure the polish simply with sunlight.
Nuxe Huile Prodigieuse Golden Shimmer Dry Oil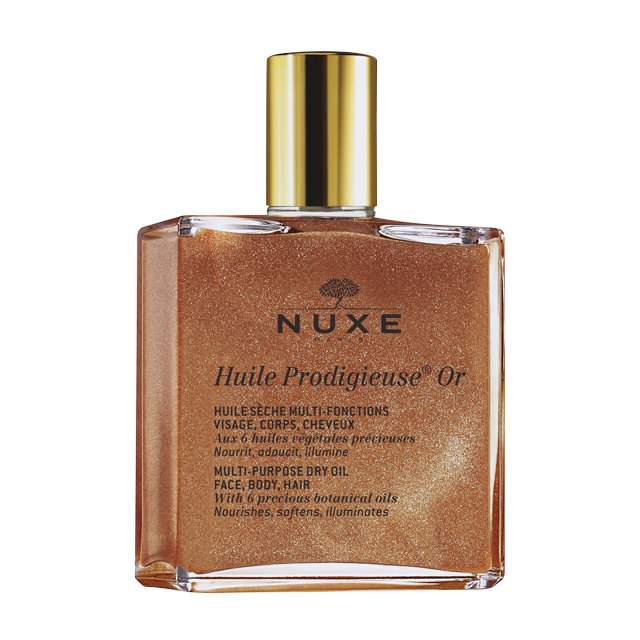 This dry oil looks like liquid gold, and its effect on the skin and hair is just as precious. Give your special someone the gift of healthy and nourished skin and hair with the help of this dry oil. The product also gives off a slight golden shimmer, which is perfect to complement the radiant personality of your loved one.
--------------------------
Max Factor Miracle Workers Foundation Collection
If you've heard your special girl complain about the difficulty of finding the perfect base for her makeup before, now is your chance to lend her a hand. The Max Factor Miracle Workers Foundation Collection has the perfect shade and finish for her skin — plus, the face bases in the collection are also packed with skin-nourishing benefits.
Covergirl Katy Kat Collection
You can't go wrong with lipstick. These tiny tubes of lip colours can make any makeup-loving gal's day. Choose one from Covergirl's collaboration with pop star Katy Perry for a variety of hues that range from wearable to bold. The lipsticks have a demi-matte finish and are moisturising.
--------------------------
Givenchy Dahlia Divin
Make your lady love, mum or sister feel like a goddess with the help of Givenchy Dahlia Divin. The combination of fruity and woody notes exudes timeless elegance, which befits your special someone's amazing personality.
--------------------------
Grab these products distributed by Rustan Marketing Corporation in all leading department stores in the Philippines.