The New Year not only marks new beginnings but also the anticipation of brand-new releases from some of our favourite makeup brands. Korean cosmetic brands have been on a roll with their inventions and new releases; and 2015 seems to be a bright year ahead for Korean beauty lovers.
The beauty trend for Korea this year is said to be '코스테틱' (Costhetic) – combining the words "Cosmetic" and "Aesthetic". This means that we can expect aesthetic results from beauty products without visiting the professionals at aesthetic clinics as these products aim to improve skin elasticity, with lifting and slimming properties. On top of that, we can also expect unique brand collaborations through special edition releases that will definitely be a must-have to add to our makeup collection.
So here is a rundown of the Top 4 releases we've been excited about!
--------------------------
Espoir
THE SMURFS Collaboration Collection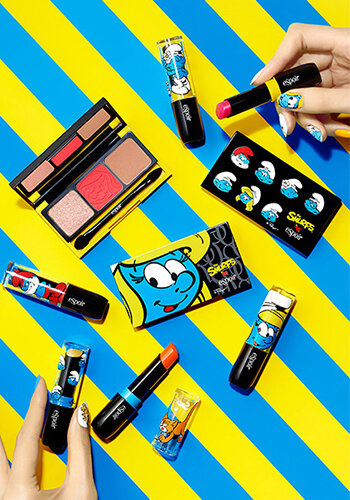 Kicking off 2015 in a cute and vibrant manner is THE SMURFS collection from professional makeup brand,
Espoir
. The collection consists of 2 eyeshadow trios & 5 tint glow lipsticks in an ever-adorable SMURF-themed packaging. This proved quite a hit as it was sold out within a week from its January 1st release date.
Laneige Clear C Advanced Effector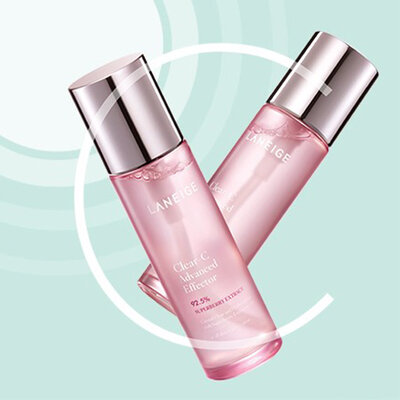 The Laneige Clear-C Advanced Effector is the newly improved formula of one of Laneige's bestsellers, the Clear-C Effector. For the past decade, the Clear-C Effector was popular as a product for boosting skin translucency. Now, with the reformulated Clear-C Advanced Effector, users can expect greater results.
The new product contains 92.5% of superberry (combination of acerola and acai berries) extract, which is said to have 4 times the antioxidant effect of Vitamin C. The product also uses the brand's exclusive Silicium Capturing Technology to protect skin from pollution.
The Saem Express Beauty Cotton Swab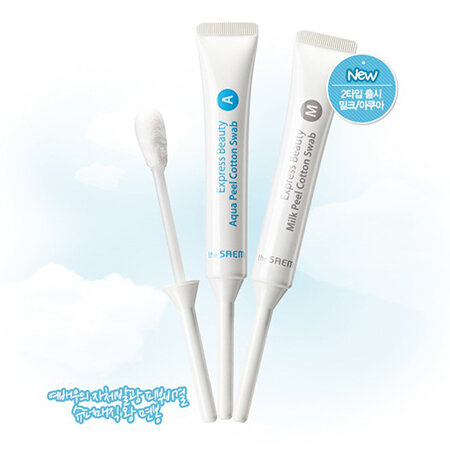 The Saem recently released the first giant cotton swab, boasting a size 5 times that of a normal cotton swab. The express beauty swab comes in 2 versions, Mild – Milk Peel Cotton Swab; or its intensive care version – Aqua Peel Cotton Swab. It has peeling properties that removes dead and dry skin around the eyes, lips, and the rest of the face. It'll definitely come in very handy in maintaining a clear and smooth complexion!

Etude House Beauty Shot Face Blur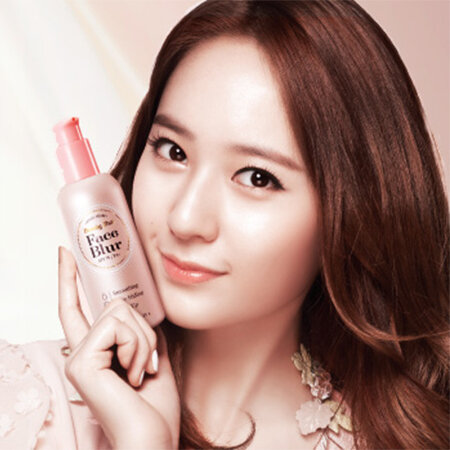 Wishing to look as good as your app edited selfies? Worry not because Etude House's new Beauty Shot Face Blur with SPF 15/ PA + blends the blurring and brighten tool of your favourite photo editing app into one amazing beauty product. It cover pores, skin irregularities, and flaws while adding subtle highlights to your face—giving your skin a photoshopped effect.
What are your favourite beauty must-haves for 2015? Snap a photo and share it with our Beauty Community!

Click here for more makeup inspiration from our beauty community!