The New Year not only marks new beginnings but also the anticipation of brand-new releases from some of our favourite makeup brands. Korean cosmetic brands have been on a roll with their inventions and new releases; and 2015 seems to be a bright year ahead for Korean beauty lovers.
The beauty trend for Korea this year is said to be '코스테틱' (Costhetic) – combining the words "Cosmetic" and "Aesthetic". This means that we can expect aesthetic results from beauty products without visiting the professionals at aesthetic clinics as these products aim to improve skin elasticity, with lifting and slimming properties. On top of that, we can also expect unique brand collaborations through special edition releases that will definitely be a must-have to add to our makeup collection.
So here is a rundown of the Top 4 releases we've been excited about!
--------------------------
Espoir
THE SMURFS Collaboration Collection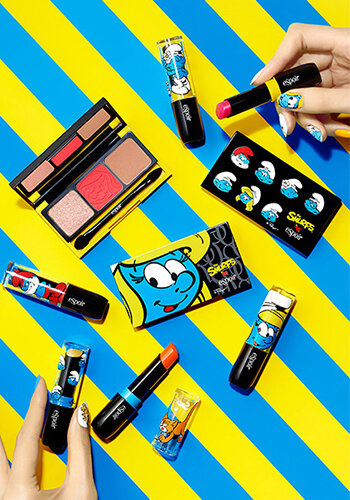 Kicking off 2015 in a cute and vibrant manner is THE SMURFS collection from professional makeup brand,
Espoir
. The collection consists of 2 eyeshadow trios & 5 tint glow lipsticks in an ever-adorable SMURF-themed packaging. This proved quite a hit as it was sold out within a week from its January 1st release date.