Ah, the internet! Just when you thought things couldn't get any weirder, we get the news that people are actually debating about leg washing. And yes, we gathered that people actually have strong feelings about this.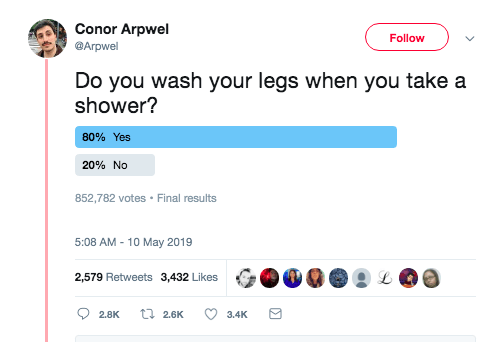 A poll created by Twitter user Conor Arpwel that asks the question received a total of 852,782 votes with 80 per cent saying 'yes' and the rest saying 'no'.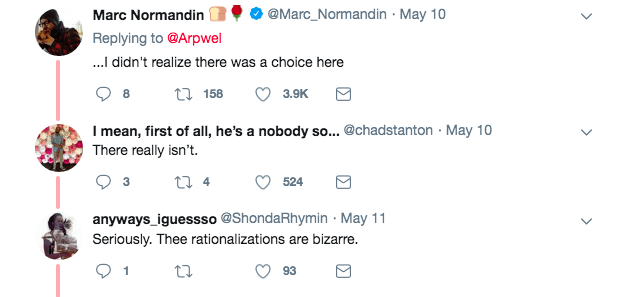 (Source)


And while the margin looks high — even Arpwel claims that he's also on the 'leg washer' side — it's still saying something considering that 20 per cent is still around 170,000 people. Interesting, right?
The voice of the minority
The majority of voters claim that it shouldn't be up for debate as it is basic hygiene. However, those at the opposite end of the argument gave more than enough reasons to back their case. Some rely on practicality, saying that shampoo and soap make their way to the legs in the process anyway and the skin does have its ways of cleansing itself.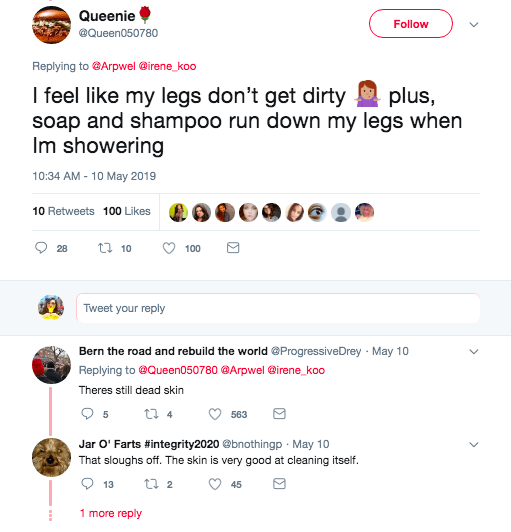 Others who also voted no say that leg-washing should be done occasionally (like if they got sweaty at the gym or are shaving) to avoid drying out their skin. Same goes for those with eczema, who supported the statement.

But of course, the pro-leg-washing side of the story was quick to note that lotions and body oils exist to combat this very same concern.