We were recently invited on a trip to Seoul by LG so that we could get acquainted with the brand's pioneer line of home beauty tools, ahead of its launch in Singapore.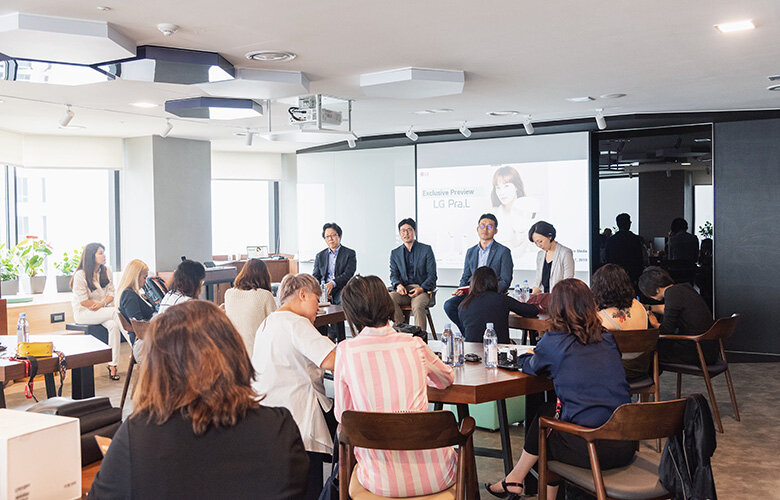 LG hosted a Pra.L introduction and Q&A session for Singapore media
On our first day, we embarked on an exploration of LG corporation and their portfolio of brands and products, and this only served to build up our anticipation for the moment we've been waiting for: an introduction to the
Pra.L
series of beauty tech products.
Launched in September 2017, the LG Pra.L first debuted in Korea before making its way to Hong Kong. Singapore will mark Pra.L's third release country as LG feels that Singaporean consumers are trendy and fashionable as a whole, thus, offering good opportunities for useful market feedback.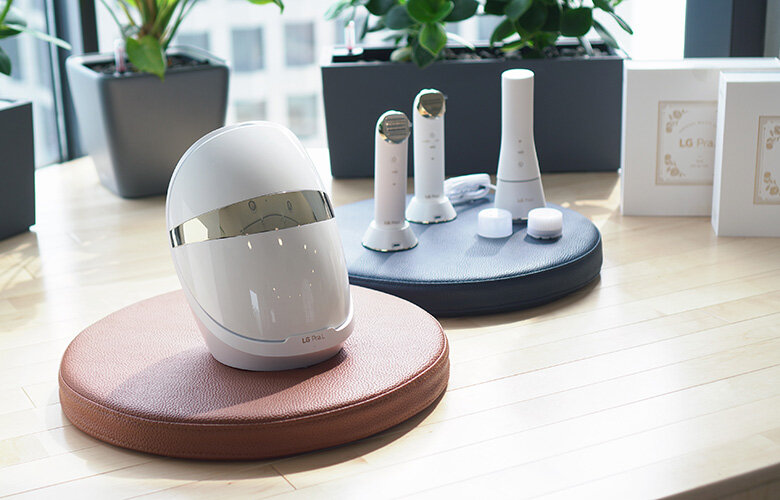 Left to right: Derma LED Mask, Total Lift Up Care, Galvanic Ion Booster, Dual Cleanser
The LG Pra.L series currently comprises four devices designed to solve skin concerns we commonly face as we age.
Pra.L Dual Cleanser (SGD449)
Left: Dual Cleanser with Silicon Brush; Right: Fine Fiber Brush
One of the first key skincare steps we pick up as we enter our 20s is proper cleansing, especially when we begin wearing makeup and realise how cleaning off makeup is actually more important than putting it on.
The Dual Cleanser comes with two interchangeable brush heads: a silicon brush for daily gentle cleansing, and a fine fiber brush for weekly deep pore cleansing. It's kind of like having a Clarisonic and Foreo rolled into one handy device and enjoying the best of both worlds, with adjustable cleansing settings that you can select based on your needs, such as when you only require a light cleansing or when you have heavy makeup to remove.
The UV lamp built into the Dual Cleanser's cradle to sanitize the brush after each use is also a very nice touch, and the delightful voice assistance feature that accompanies every LG Pra.L device is extremely useful. Each prompt reminds you when to move on to your other cheek, nose, forehead, and chin, meaning you don't have to exert even more mental energy tracking and pacing your cleansing ritual after a long, tiring day.