During my media trip at the LG headquarters in Seoul last July, we were given the chance to test and review some of their latest innovations. Among their new offerings, I gravitated the most towards the Pra.L Total Lift Up Care. You see, at age 46, sagging skin is now one of my key skincare concerns. And this beauty gadget promises to help improve skin elasticity and lift facial skin when used twice a week, so it seemed to be the one that can address my concern.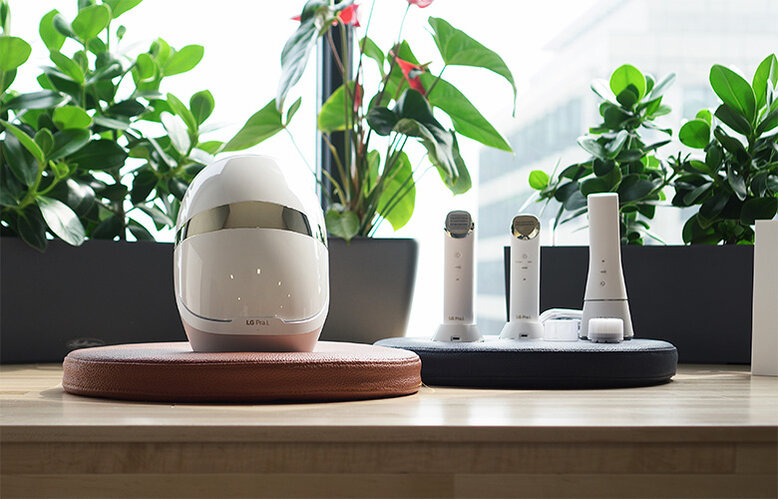 LG Pra.L product line
I started noticing skin sagging issues during my mid-30s, and they became more visible in my late 30s. Since then, I've tried out various methods to bring back the bounce on my skin, and I did have some degree of success. But, truly, the effectivity of these treatments depends on how diligent I am about keeping my regular treatment sessions.
Of course, sometimes life happens and I would slack. Between juggling a business and taking care of three young kids, it's not always easy to find time for professional treatments. It's also one of the reasons why the Pra.L Total Lift Up Care caught my fancy. Because it's a portable device, I can do some self-maintenance at home when I have to postpone my visits to my facialist.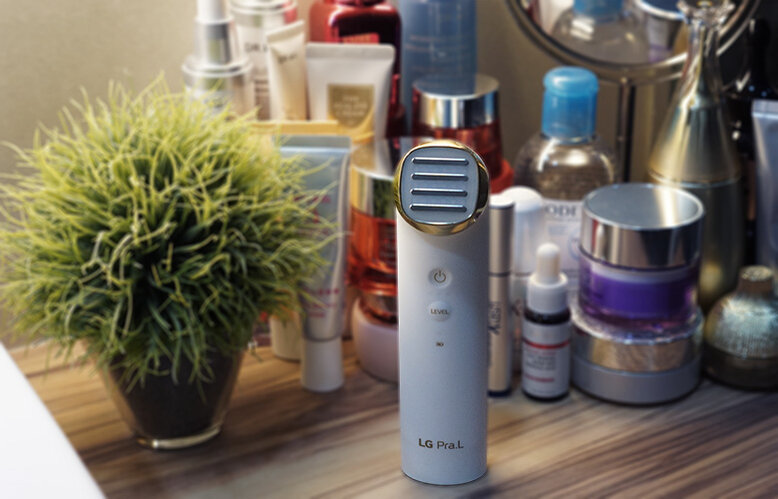 Pra.L Total Lift Up Care as part of my nightly skincare routine