Change is a constant and exciting part of life. For women, life-changing moments come in different forms. From ending a relationship, becoming a mum, or even moving to a new country, these milestones influence other areas in our lives. One aspect that constantly grows with us is our sense of style. As our mindsets, tastes, and environments change, so do our preferences in clothing. To prove this, three women share the life- and style-changing moments they've experienced.
Journey to motherhood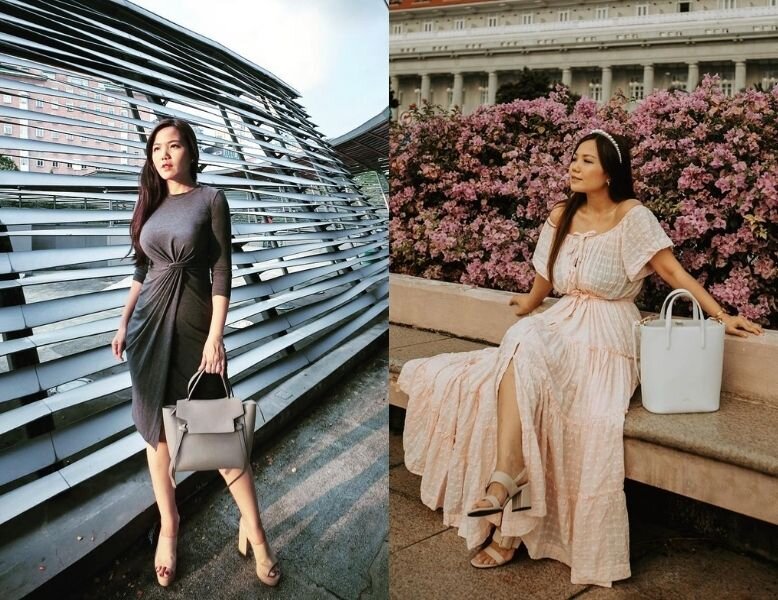 When Clozette Ambassador Wahyuni Kurniawati Wijaya (Yuniqueyuni to the Community) welcomed her baby boy earlier this year, she had to make a few changes — particularly, in the types of dresses she wears. "I used to play dress up a lot and sometimes even wore not-so-comfortable outfits for the sake of [looking] 'good in the picture'." Nowadays, she goes for comfort over style. "I feel [that] now my style is toned down. I tend to pick simple and roomy pieces that make it easy to move around while dealing with my baby." However, she's eager to try on her previous faves in the future. "I still miss playing with pretty dresses and I wish I could get back into shape to be able to fit in my old dresses," she mused.
A whole new world
For Filipina writer Dianne Pineda Kim, the author of K-Pop Style: Fashion, Skin-Care, Make-Up, Lifestyle, and More, her life-changing move to South Korea back in 2016 sparked a necessary style evolution. "When I moved to Korea, obviously I had to adapt to all four seasons instead of just two," she shared. Coming from a tropical country like the Philippines, adapting to the zero-degree winters was quite a challenge.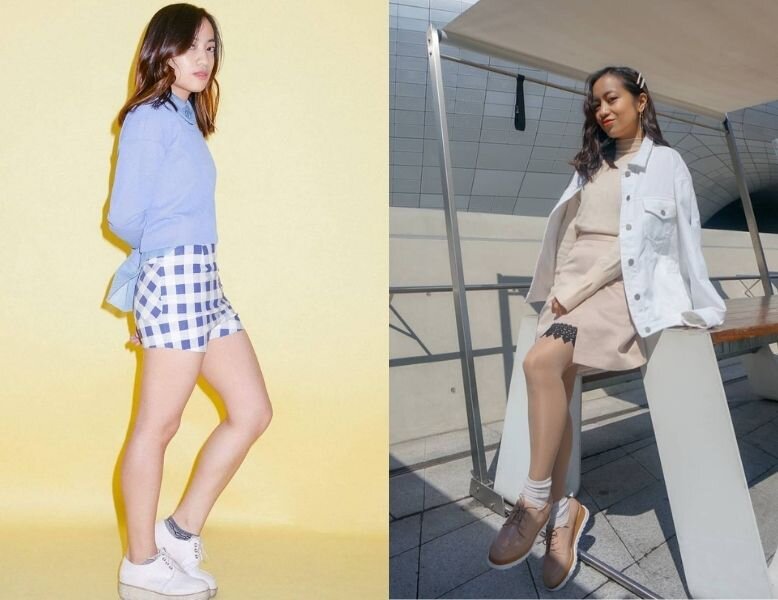 "I realised later on that piling on thick and heavy clothes isn't really the trick — it's investing in good, quality thermals and durable outerwear." A self-confessed former trend follower, Dianne's shopping habits changed with practicality and durability taking higher priority. "I'm a staunch supporter of slow, eco, and vintage fashion, and I keep my clothes in containers so I can reuse them for the next season."
It's not just adding practical and good-quality winterwear to her wardrobe that had to change. She also shared that she had to temporarily retire her well-loved heels. "I'm not really a sneakers girl because I'm petite so I prefer wearing heels or platform styles. But they're not really practical here because I often take public transportation."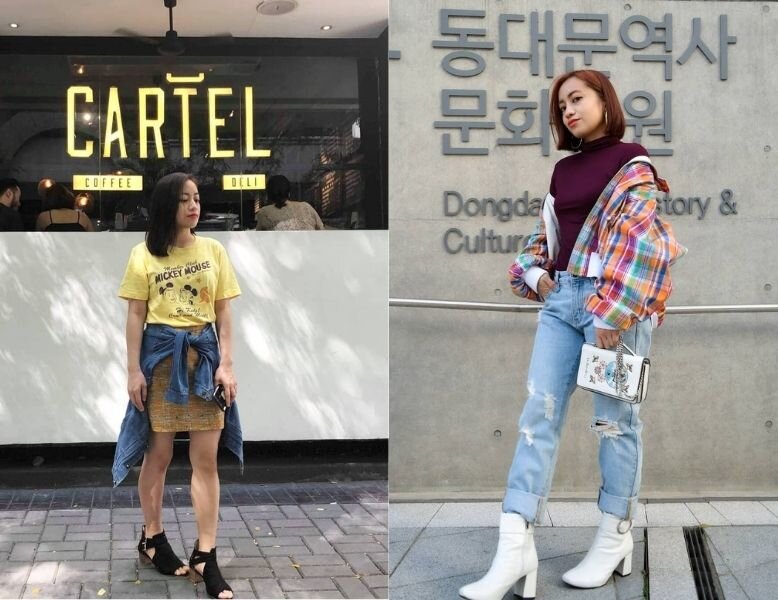 Needless to say, Dianne's move to Korea really changed the way she dressed and her perception of personal style. "What greatly changed was my perspective in style," she shared. "The meaning of being 'dressed up' in Korea is quite different from what it looks like in the Philippines." She observed that elaborate and custom pieces are worn for special occasions in the Philippines, while Koreans can consider themselves dressed up "even in shirt, jeans, and sneakers".
Dianne describes her current style as "modern feminine" that's heavily inspired by K-pop idols and celebrities. "Lately, I find myself being inspired by BLACKPINK's Jennie," she said. She also counts Jaybaek Couture by Baek Ji Yong (who dressed stars like Gong Yoo, Rain, Shin Min Ah, and Park Shin Hye) as one of her fave brands of the moment. "Korean and Philippine style cultures are amazing and I'm thankful that I have access to both."
Post-breakup glow
As for social media manager Dianne Q., her life- and style-changing moment happened when her long-term relationship ended this year. "I didn't realise it back then, but looking back, I had a very safe approach when it came to dressing up," she reflected. "I also always gravitated to covering myself up with my ever so trusty oversized denim jacket. My formula for dressing up was also very safe, predictable, and… basic."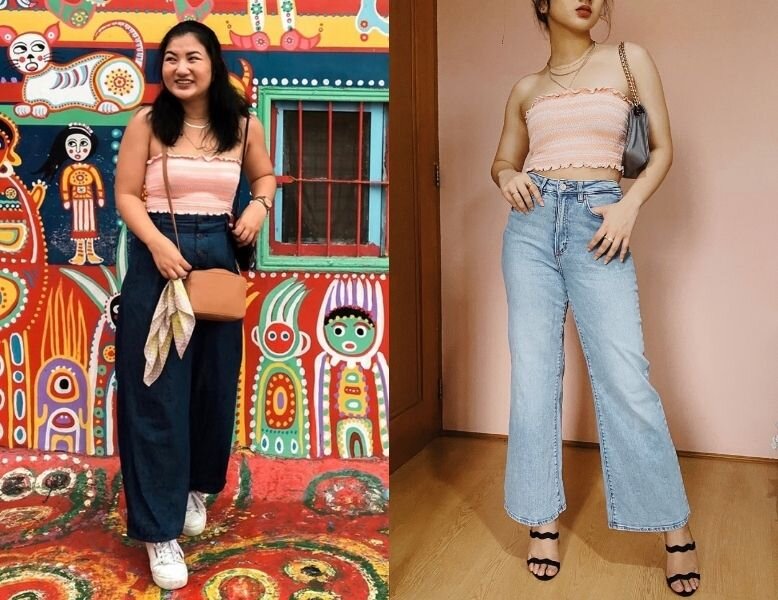 Now, she's more open to trying edgier looks like the classically empowering combat boots and leather jacket combo. She also expressed her interest in acquiring more statement bags and shoes since she played it safe in that area previously. "Suddenly, my closet felt like it was someone else's closet entirely." She started going through her closet piece by piece, letting go of the clothes that don't fit her and the new life chapter she's writing. That's not to say that she got rid of everything, of course. "I wouldn't say that my style took a 180-degree turn from before since there are still pieces (and whole outfits) that I'd still wear today," she shared.
For Dianne, the entire experience also prompted her to take stock of the personal growth she went through along the way. "I think the biggest difference that it all comes down to is the confidence I have now. They say that hard times make you stronger… and they're right — I'm definitely stronger and more confident now after the whole ordeal. I finally know what I'm worth and will never settle for less than that. So, when it comes to dressing up, I always make sure that this is the energy I'm exuding."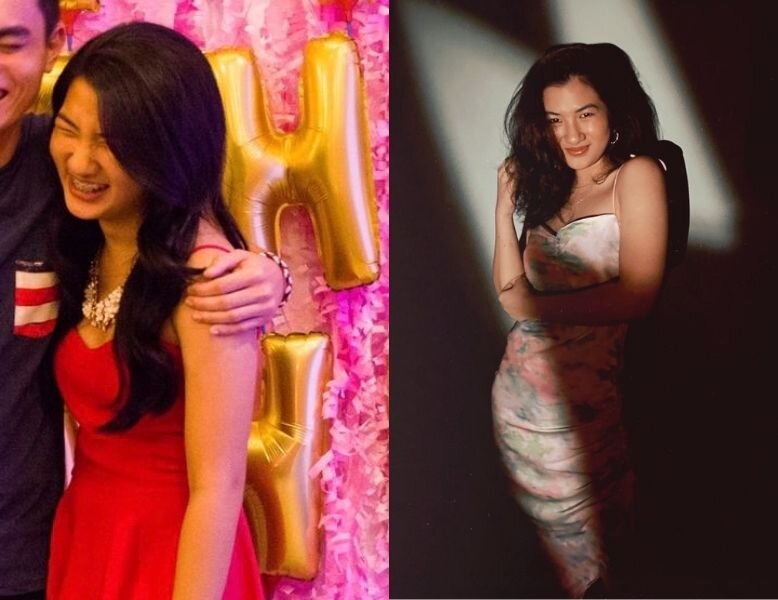 She concluded, "My 'new look' definitely embodies who I am now. And it's a great feeling when you're able to translate the energy you're feeling to the clothes you're wearing. I'm at a great place in my life where I can finally say that I feel secure with who I am as a person, and it always makes me so, so happy that even when I look in the mirror, that's what I see."
(Cover photos from: @yuniqueyuni, @dianne_panda, and @diannejoyy)
For more notes on fashion experiments, see how Team Clozette styled three types of trending footwear.