This June, we're sharing stories of discovery and realisations from people who can be considered in-betweeners as travellers. For staying at a foreign land longer than the usual tour but not long enough and permanent to consider themselves immigrants, here are accounts of people who have come to love and explore an unfamiliar place Like A Local.
Clozette Ambassador Yen Ong shares how she adjusted to living in Paris and learned about the culture of its people.
Unexpected Journey To The City Of Love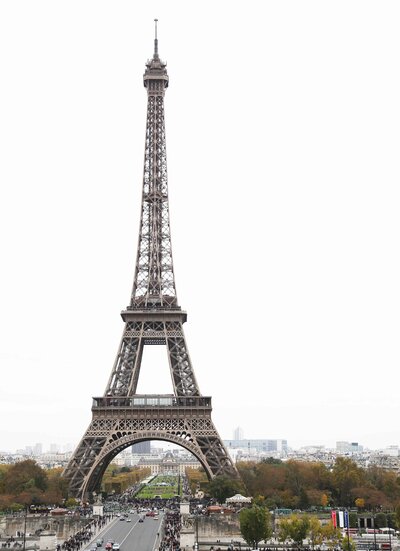 The Eiffel Tower during the day
My journey to Paris started when my boyfriend needed to go there for a few months because of work. So he brought the idea of temporary relocation with me. Since my work as a blogger is pretty mobile, we thought it was a good idea to relocate together. I was inspired by
Carin Olsen
(Paris in Four Months), who left her home and moved to Paris for good; it sounded pretty interesting. We stayed in Paris for about two months for my boyfriend's work and took an additional month to explore the neighbouring countries as well.
The First Few Weeks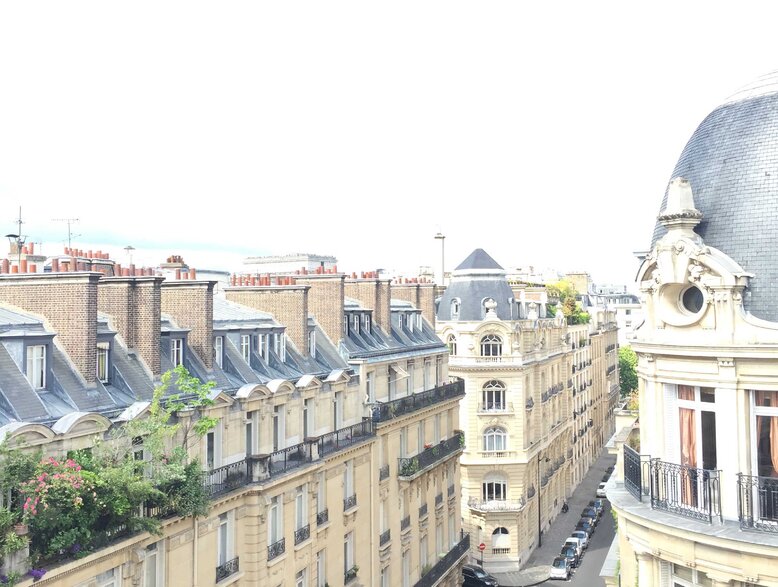 Suburbs of Paris


The first few weeks were a little challenging. But, as this is not our first time visiting Paris, the challenges were manageable. It was more about getting to know the neighbourhood and adjusting to the language, as almost everyone spoke minimal English. This temporary home wasn't like our previous visits, where we just needed to deal with things for only a few days. This was going to be a few months, so I had to adjust quickly. There was some sort of bittersweet taste to the entire experience. The newness was fun and exciting, but I was also far away from familiar faces and my comfort zone.
Do It The French Way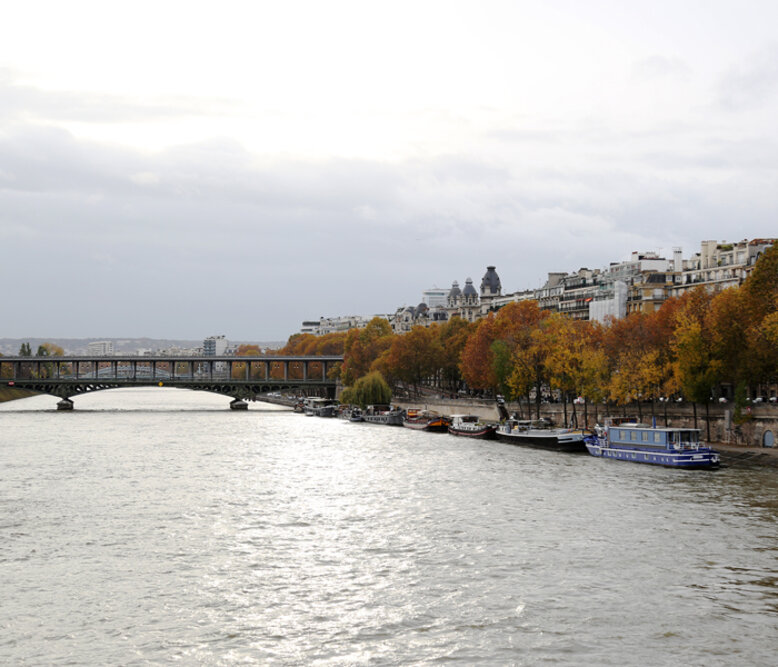 The Seine River
The hardest part for me when I stayed in France was the language. That's the main obstacle that was holding us back slightly. We were living in the suburbs and that prevented us from communicating with the locals. Thanks to Google Translate, we were able to translate quite a fair bit of daily used phrases and sentences. We tried to learn a little French before we got there as well. The funniest thing was we actually learned the most from our neighbourhood restaurant's menu. By seeing the same words so often, we actually picked up some French from ordering food. Plus, with Google Translate's pronunciation, the locals were actually able to understand us.
Getting Around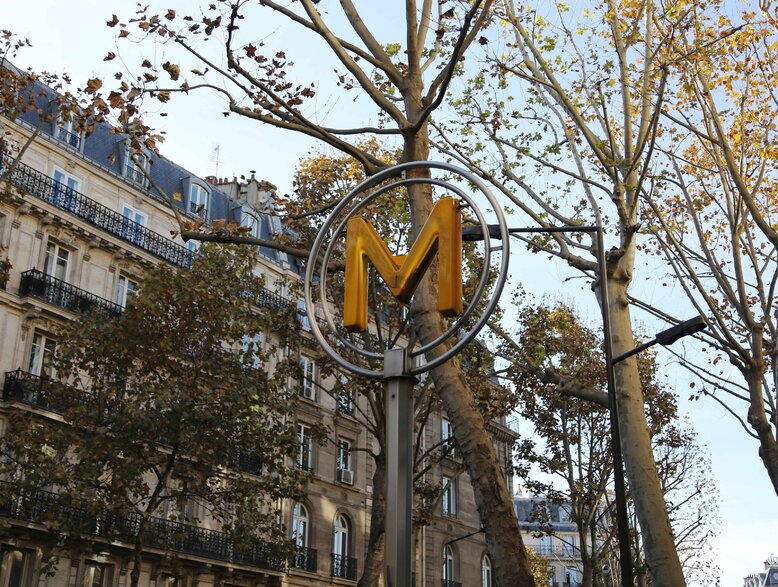 Métro de Paris


Another thing that helped was being polite. French are very proud of their language. So, I would apologise for not being able to speak French in French and then continue by asking questions in English after they acknowledge my shortcomings. They are usually pretty forgiving when they know you're a foreigner, you're polite, and you attempted to speak French. Along the way, I did miss the convenience of having a car, especially when buying quite a fair bit of groceries, or even for shopping. Although public transportation, such as the metro (train), is great in Paris, there are times when having a car is much more convenient.
How To Have The Parisian Experience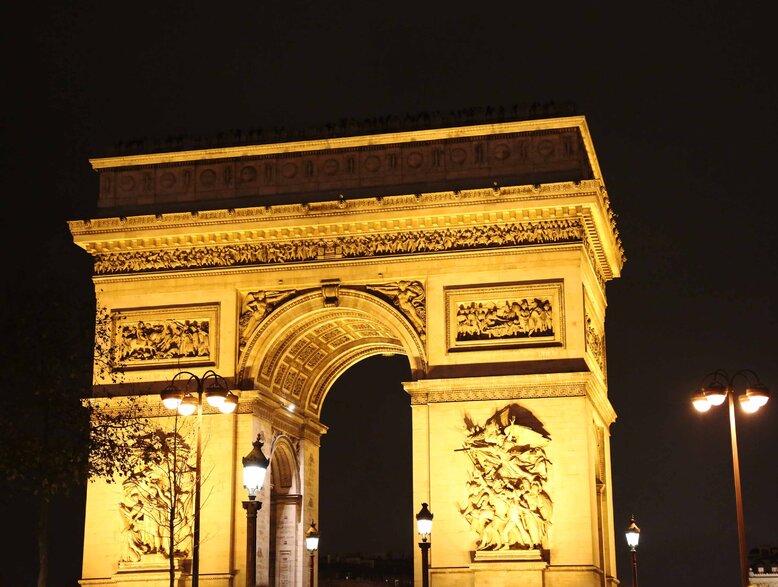 Arc De Triomphe
Well, if this is going to be your first time to visit Paris, the Eiffel Tower and Arc De Triomphe are a definite must-see. There are a few places to access to Eiffel Tower but my favourite is from
Trocadéro
. You can catch a good picture of the Eiffel Tower behind you. I would highly recommend the Hop-On-Hop-Off Bus as well. It would go through every famous stop in the city and provide a brief explanation about each stop. For Paris, it's good to get a 2-day pass because there are many interesting things to see if you're there for the first time. Take a train out to Versailles. I've been there twice and I'm still mesmerised by the palace. The train ride is about 45 minutes, so be prepared for a long ride.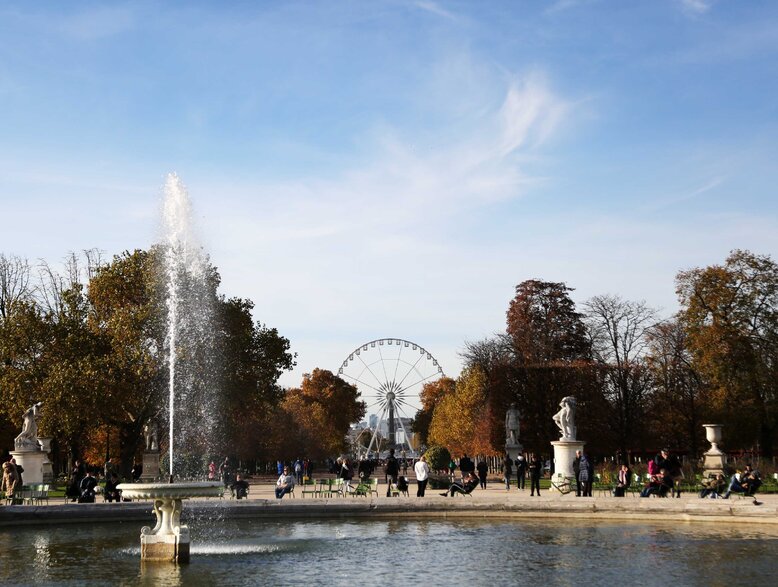 Jardin des Tuileries
Paris has a lot of gardens. My favourite is the
Jardin des Tuileries
. Every season, this garden has a different look. I've visited it in spring when the trees are still pretty bare and filled with some greens. In the fall, the trees are mainly brown and the bed of the garden is filled with fallen brown leaves. During sunset, it's nice to just sit by the fountain and enjoy the cool breeze. Last but not least, sit at the front of a café and people watch. Just enjoy the hustle and bustle of Paris with a cup of coffee or a glass of wine.
Clozette Essentials To Pack To A Paris Trip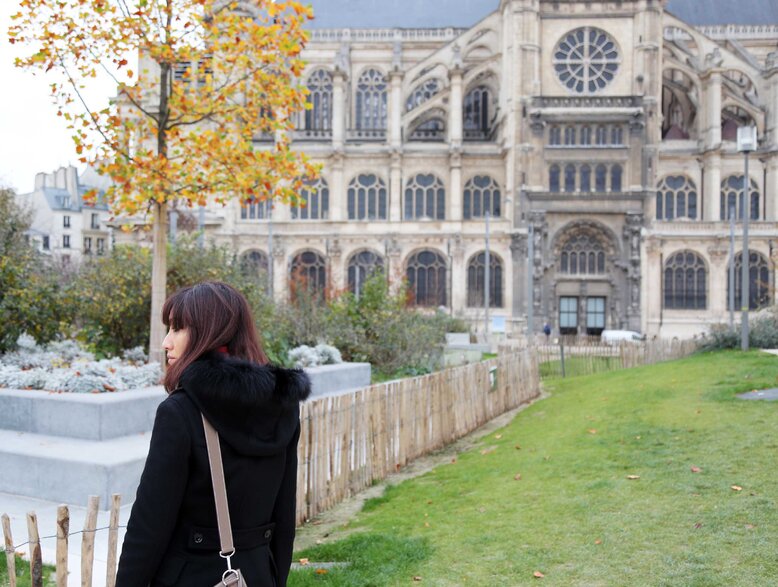 You'll definitely need a huge suitcase because you'll be doing a lot of shopping. In terms of clothes, bring a black blazer or jacket or black anything. Parisians wear a lot of blacks. To them, black is the new black. If you're going during spring or fall, a silk scarf will be great for windy days and it's light to carry in your bag. Good to have a crossbody bag, too, but remember to always place it in front of you and always zip it-up. Pickpockets are common in the metro. Lastly, you need to bring a good pair of walking shoes. You'll be doing a lot of walking if you don't own a car.
Biggest Takeaway From Being A Part-time Parisian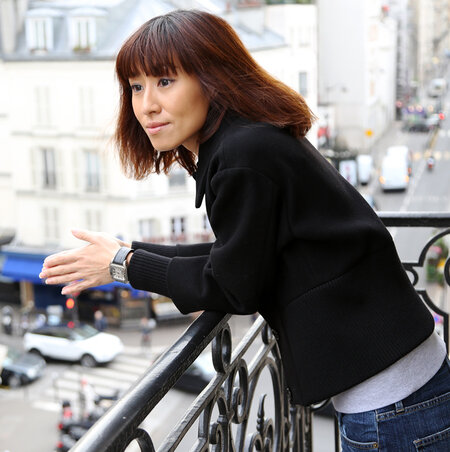 It's important to learn the language if you're visiting France. Now that I have learned French, I will not go hungry in France and able to order food in French without an issue. When you live away from the heart of the city, the people are much friendlier than the ones in the city itself. They're more forgiving and would at least try sign language if there's a communication barrier.
Travelling during winter is the best as the city is not crowded during that time. Lines are shorter when visiting touristy places such as the Eiffel Tower, Musee Du Louvre and Versailles. You just have to endure a little bit of cold. Also, if you want to buy Christmas presents at the mall, buy them a month before Christmas or else you'll definitely not find what you want and the lines at the cashiers will just be too overwhelming.
Read more about Yen's adventures on her blog, Diva In Me.