This June, we're sharing stories of discovery and realisations from people who can be considered in-betweeners as travellers. For staying at a foreign land longer than the usual tour but not long enough and permanent to consider themselves immigrants, here are accounts of people who have come to love and explore an unfamiliar place Like A Local.
Star Clozetter Melissa Phang shares how she fell in love with South Korea, enough for her to call it her home away from home.
There and back again
I shuttled to and from Korea for four years and would sum up the duration of my stay at two years, but I still make very frequent trips there.
Having a good eight months of break before starting college in 2011, I decided to pick up something useful — the Korean Language. I guess the affinity started ever since then and my ability to speak fluent Korean has been very helpful in trying to live like a local.
My long stays in Korea started in 2012, when I started as a summer student at Seoul National University, staying there for 2.5 months. Following that, in 2013, I interned at the same summer program and stayed to study at Yonsei University for the next four months. I came back to Singapore and returned to Korea the next Spring and Summer. I went back again to Seoul in 2015 and worked at Seoul National University for about a year.
Korea has always felt like home to me, sometimes more so than Singapore. The food, the people, the culture, the way of life all fit very well into my palette; and the fact that I have very good friends in Korea made my time very unforgettable. In 2012, since I enrolled in the summer programme, we were all very well taken care of. The only downside was that my Korean roommate then, sharing the same room, was unfortunately very unfriendly. My other house mates, though, were very nice so that made up for the experience.
As mentioned, Korea feels like home so there weren't any major challenges except for the fact that living alone, I had to do all the household chores, which I didn't have to in Singapore. I also had to be very extra careful about my formalities especially when I was speaking to people senior to me.


Immersion at its finest
Thanks to the widespread Hallyu wave, many are not unfamiliar with Korea and I noticed many tourists like to go to places which were featured in the programs they've watched.
Korea's awesomeness is inclusive of their widespread variety of food, from native Korean delicacies to fusion or localised takes on Italian, Western, Chinese and other cuisines. Of course, we can't leave out beauty and fashion.
For beauty junkies, I'd definitely recommend visitors to not only stick to the globalised Korean brands such as Etude House, The Face Shop and more when they are in Korea. I'd recommend visiting Olive & Young, a drugstore with a plethora of beauty product offerings. Also check out other brands like HERA, IOPE and PRIMERA which are very good quality lines under the Amore Pacific group; or brands like VANT and OHUI.
If you like crafty things, immerse yourself with arty and interesting merchandises at the ALAND flagship store in Garosu-gil, or the Kyobo Bookstore at Gwanghwamun and Sinnonhyon (Gangnam).
Go hiking in the mornings and dress yourself head to toe in hiking gear; common brands Koreans wear include Merrel, Millet, Nepa, K2, and Eider. Korea is filled with trails for hiking, and the popular ones in Seoul include Bukhansan, Eungbongsan.
If you're in Jeju, definitely climb the Hallasan, the highest mountain in Korea. Also give Seoraksan in Gangwondo a go; its autumn foliage is also very, very beautiful.
Travel to cities like Jeonju, Busan, Pohang, Yeosu, Daegu and Seokcho to try out different delicacies from the region. There's so much good food in Korea! If you'd like to stay in Seoul or near Seoul, the local youths love Gyeong-ri dan Gil ( 경리단길 ) or even Songdo Hyundai Premium Outlets (송도 현대프리미엄 아울렛) in Incheon has a plethora of restaurants, dessert places, and basement food courts for you to choose from.
Make Korean friends. There are many sites and apps out there, including Airbnb experiences or Language Exchange apps that allow you to meet up locals. There is never a better way to explore Korea than with a local. Trends in Korea change so quickly with the seasons, but a local will be able to allow you to experience what the trendiest style, trendiest beauty product, trendiest cafe or trendiest type of food is.
I'd definitely also recommend for you to go to a music festival. They mainly happen between April and August, and is a good chill-out activity to do whilst immersing in the local music scene. I also love a good art exhibition and I'd definitely recommend the Hannamdong D museum (디 뮤지엄) , Samsung leeum museum (리움 미술관) and the MOMA near Samcheongdong.
Daebak essentials
My Clozette is always changing, and of course my wardrobe, beauty and makeup pouches will be highly dependent on what activities I have planned out or what season I'll be there. Winters get really cold and dry, an ultra hydrating sleep-in mask or a thick hydrating night cream is always a must. Heat-tech and clothes you can layer are also a must in winter.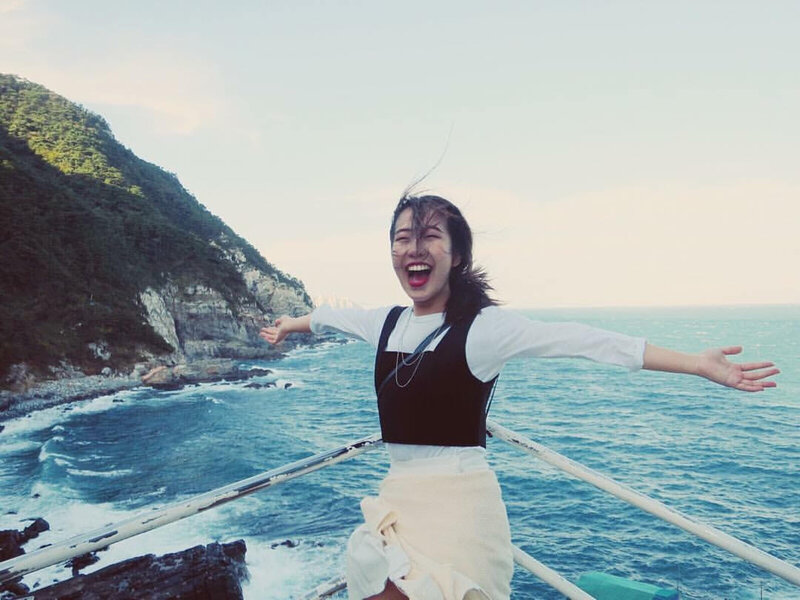 Spring and autumn are when the air gets polluted, and in the months of June and July are when it rains buckets and August is when it is the hottest and most humid. I'd plan around that.
Of course, my Clozette will also encompass the latest fashion trends in Korea. I keep updated through fashion news or social media. If you're heading to Seoul this summer, have florals in your luggage, or thin strappy block heel sandals or a glittery pair of slide ons. Shop at SSF Store, Aland Global, Stylenanda Global or even at gMarket Korea; they ship out globally, so you can get the items to kick-start your pre-planned Clozette.
An exhilarating experience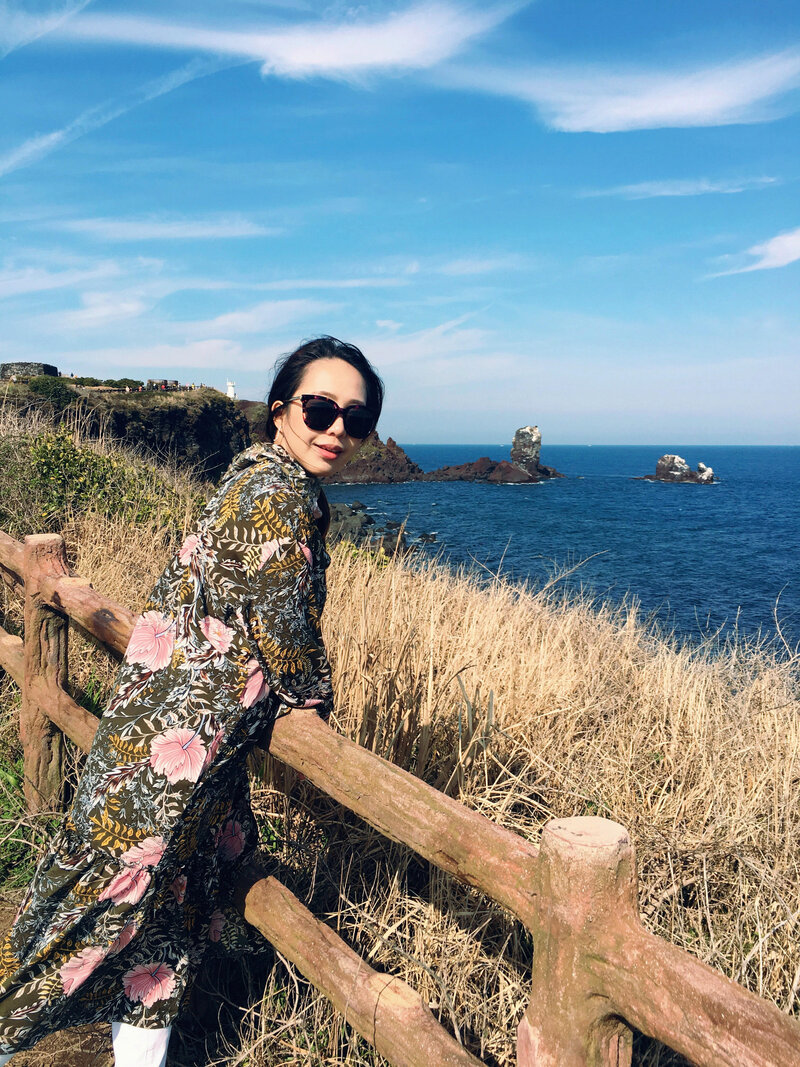 You'll never get tired of the place; every three months, something definitely changes. Korean people are very much trendsetters and trend followers. Trends also come and go and when novelty dies off, the market comes up with new things again — it's amazing how they do it. There's so much creative vibe around.
Want to know what it's like to live Like A Local in other countries? Check out the other instalments of the series here.