This June, we're sharing stories of discovery and realisations from people who can be considered in-betweeners as travellers. For staying at a foreign land longer than the usual tour but not long enough and permanent to consider themselves immigrants, here are accounts of people who have come to love and explore an unfamiliar place Like A Local.
Clozette features writer Therese shares how it was like to stay in Thailand for an exchange program while she was in college and what she learned from the experience.
They say that your college years should be memorable and exciting. But at 19, I remember only attending classes, taking tests, presenting reports — basically trying my best to get those grades. While my college experience was nothing short of fun, there were times when I felt that it was not enough. So maybe it was the yearning for some zest in my college life that made me apply to an annual ASEAN Business and Cultural Exchange Program in Thailand in 2015.
Thankfully, I heard back from the board of directors and learned that I was accepted for the one-month exchange program. The length of my stay is relatively short compared to the standard one semester exchange programs since it was more like an annual seminar than a student exchange program. Basically, the goal is to have a gathering of business students across all ASEAN nations to discuss trends and other issues.
Arrival At The Airport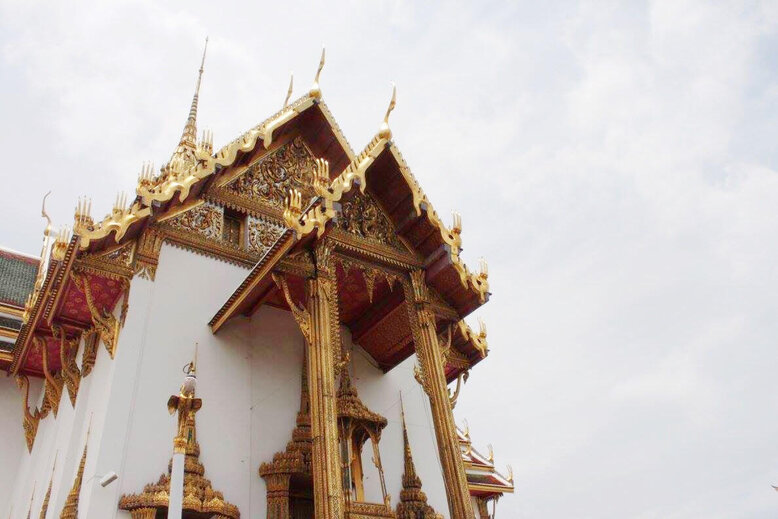 Upon arrival, I was greeted by the Thai students who volunteered to welcome and assist us. It was fascinating to meet students like me from nearby Southeast Asian countries. It was apparent that we share similar physical traits so it was hard to distinguish just by looking around which country each student came from. But once we introduced ourselves, our differences quickly surfaced.
We were very similar in appearance but our names tell a different story. This was the first challenge — to pronounce their names correctly. The Vietnamese had one syllable names with nasal consonants while the Indonesians, Cambodians and Thai had long names that were confusing. Needless to say, aside from the Malaysians and Singaporeans, who had Westernised names like me, I had trouble pronouncing names. And they had trouble pronouncing mine, too.
The compromise was to give each other nicknames, which were inspired by things they like. Among the names were 'Choco', 'Power', 'North', and 'Glam'. As for me, they called me by my last name, which is 'Lim'.
The First Few Days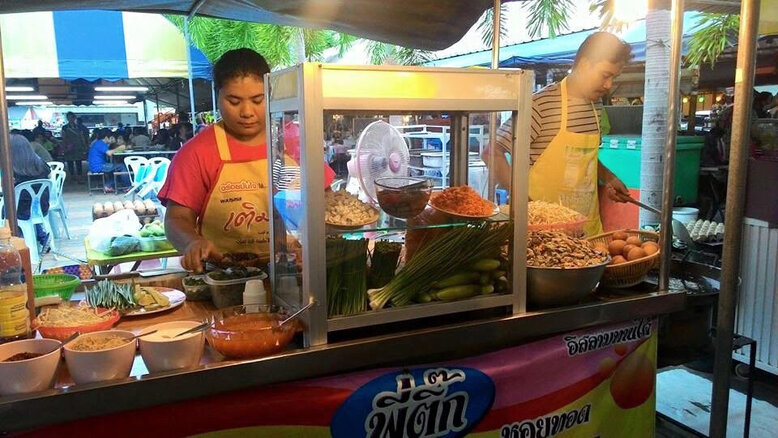 Food vendors at downtown Songkla.
For the first few days, the crucial aspect that I had to adjust to was the food — the very spicy food. Thai cuisine is very famous for its spicy dishes and there very few non-spicy options around, so I had to gradually develop a taste for that distinct flavourful, spicy food. Looking back, it was quite funny that the first two Thai phrases I learned were sà-wàt-dii khâ (สวัสดี ค่ะ), which means 'hello there' and Mị̀ p̄hĕd (ไม่เผ็ด) which means 'not spicy'. For the most part, Thailand and the Philippines are very similar in a lot of aspects — the climate, infrastructures and even culture, so everything felt familiar, although of course, it was still a different land. I still had to navigate a whole new town.

Living in a different city no matter how similar it is to your hometown feels like you're starting from square one. It was like having a blank slate that you're so eager to fill with new memories and new experiences. The first two weeks were spent exploring the city. This was the time when I realised the ultimate challenge of dealing with a language barrier. Naturally, there were times when I was lost and needed some help with directions. Whenever I asked the locals they try their best to enact what they're trying to say and I do the same. It was a game of charades and I was very grateful for their effort to help me despite the difference in the languages we speak, which made me realise how very important it isto learn a few local phrases before you visit any country.
Places To Visit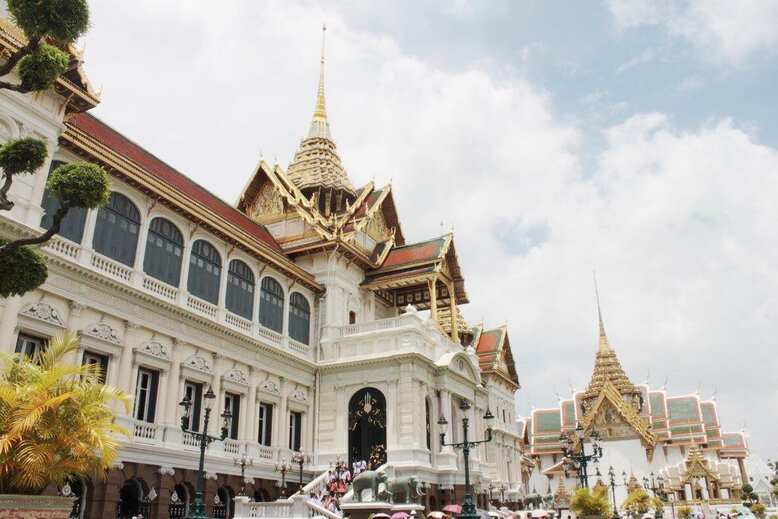 The Grand Palace
I stayed in the Songkla province, located in the south, for most of my time in Thailand. I only visited Bangkok during the last few weeks of my stay. I had my fair share of visiting the tourist-y places in Bangkok like the Grand Palace, Elephant Conservatories, and Platinum Mall — all of which I still recommend not to skip during your visits. The Platinum Mall is especially great to explore if you're a fashion bargain junkie since they have a wide selection of styles at very low prices.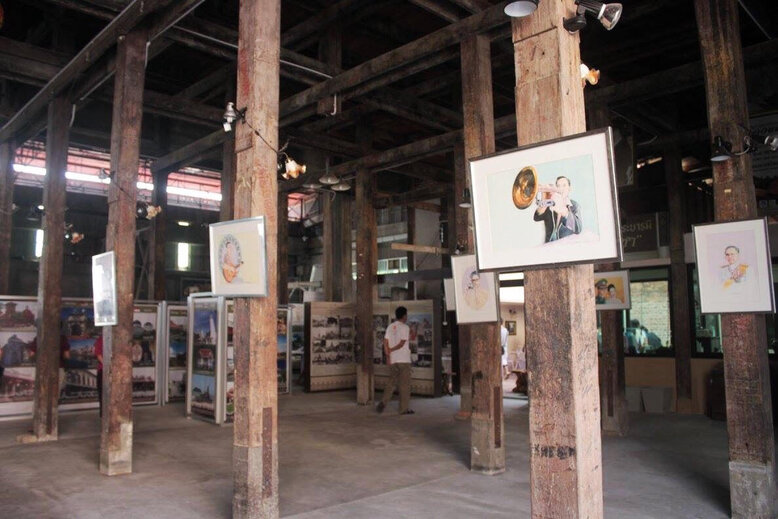 Part of the Songkla Heritage Center
Some places that would be great to visit in Songkla are the Mermaid on Songkla beach, the Samila Beach, Khu Khud Bird sanctuary and Ko Yo island. The Songkla downtown is a great stop for cultural finds and hold much of the relics that tell the story of the province.
Ao Nang Island, Krabi
Aside from that, don't forget to visit the pristine beaches of Thailand. If you're more for the sightseeing than the partying, opt to go to Krabi or the Phi Phi Islands. You can tour the islands and swim in different beaches that are all very beautiful and have clear waters. One of my favourites is the Ao Nang Island, which was the third stop in our tour. It's very solemn and perfect for relaxing.


Closet Must-Haves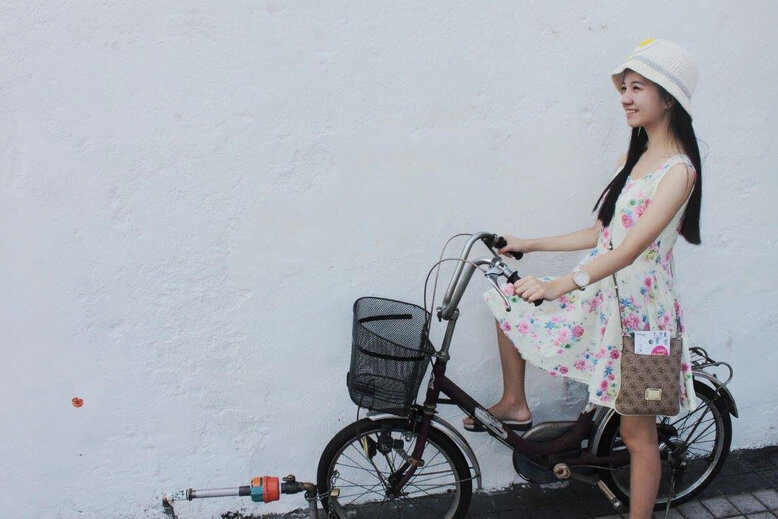 First, you have to download a language app and a local map app (if available) or just any navigation app. This will help you in communicating better with locals, so you can explore some hidden gems around the city. You also have to pack the appropriate attire. For Thailand, the climate is a bit humid, so make sure to have summer-ready outfits like sleeveless tops and dresses. It's also good to have an umbrella on hand because the weather can be moody at times in Thailand. Lastly, remember to have your camera! One thing that I regret when I visited Thailand is that I wasn't able to take many high quality photos because I would often forget to bring my camera with me.
Going Home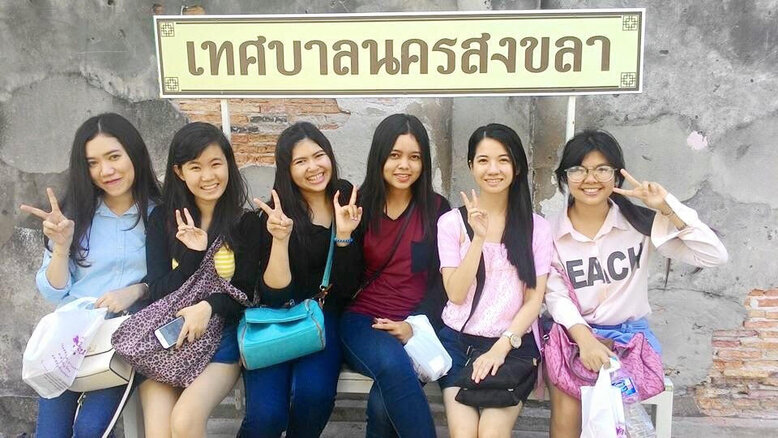 Spending more than a month in another country made me miss home so badly. But I will always treasure the experience of getting to know the culture of different people from different countries across Southeast Asia. More than that, the friendships I built made me feel like I will always have a home to go to whenever I visit their respective countries. And of course, they'll have a home in my country, too. It's one thing to know that there's a whole world out there but another thing to experience it.
Ready to hop on a plane? Find inspiration from these airport fashion looks from celebs.