In recent years, Lipstick Queen has gained a cult following for their iconic shade-shifting lipsticks. The line was started by Australian-born entrepreneur Poppy King back in 2006, in hopes of creating the perfect lipstick that breaks beauty barriers. But to see whether or not Lipstick Queen products truly transform the lips, we've put some of the crowd favourites to the test. Read on to find out whether or not Lipstick Queen's Lip Restore Balm, Lip Restore Scrub, and Rear View Mirror Lip Lacquer are worth obsessing over.
Packaging and Appearance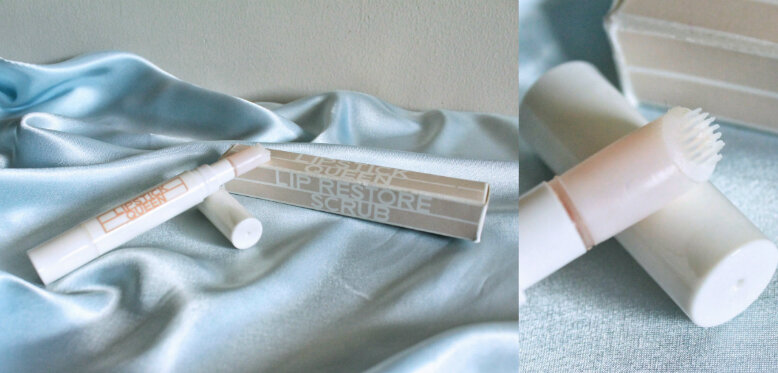 Lip Restore Scrub
The three products are packaged in sleek, minimalist boxes that snuggly contained the lip products inside. The simple, rectangular lines that border the product names seem to be a thematic constant for these lines. However, both the Lip Restore Balm and Lip Restore Scrub are more subtle than the metallic reflectiveness of the Rear View Lip Lacquer range.