With years of professional experience in makeup and millions of YouTube subscribers under her belt, we knew that Lisa Eldridge releasing her own beauty line is not a matter of 'if' but 'when'. And the wait is almost over because she's about to drop her first items this season, just in time for the holidays. We know you're already pumped so we're gonna spill the tea on what we know so far about this long-awaited beauty launch.
It's all about the red lip
She is known for her red lip tutorials and the look has become her signature. So it's very fitting that the first makeup items she'll be releasing under own beauty line are red lipsticks. Three limited-edition lipsticks will be released: Velvet Morning (orange-red), Velvet Jazz (brick red) and Velvet Ribbon (red with blue undertones), according to Fashionista. As the name suggests, these lipsticks are said to have a pigmented, velvet-like finish.
The packaging will feature her signature
We're all sticklers for beautiful packaging and it's safe to say that these lipsticks don't disappoint. The bullets' design is simple and elegant featuring gold accents and an engraved signature of the creator. These lippies will surely add sophistication to our vanity tables.


It's available for international purchase
Is there anything more disappointing than not being able to buy coveted beauty items because they're not available for international delivery? Well, thankfully that's not the case with these lipsticks. You can buy them on Eldridge's own website starting on 19 November for £26/~USD33.26 each or you can buy them as a set for £75/~USD95.94.
She literally dreamed of these lipsticks
Eldridge shares that she actually dreamed of these lipsticks. "I often dream about makeup and I dreamt about this product several years ago," she said in a press release. Wow, so these lipsticks are literally what dreams are made of! It seems like Eldridge is a bit of a clairvoyant. On Instagram, she shared how she cut a piece of red velvet fabric and stuck it on a model's lips for an editorial shoot whose concept was also inspired by her dreams.
Who's next?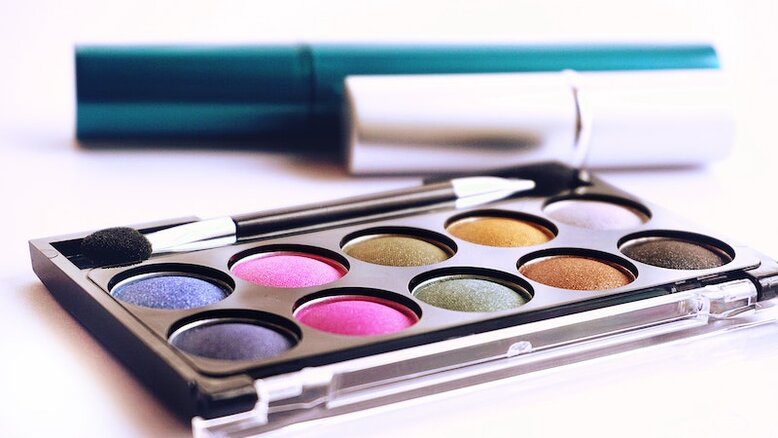 Over the past few years, we've seen influencers and creators release independent makeup lines but there are some that have yet to launch their own. For one, Jenna Marbles, who does quirky makeup-centric videos has already shared that she's not so skilled when it comes to makeup, so it would be interesting to see some Jenna-approved 'user-friendly' makeup items from her. Another vlogger we can't wait to have her own makeup line is Jenn Im, who previously had a bestselling collab with Colourpop. Whoever is next to build their own beauty empire, we'll surely be here to tune in.
(Cover photo from: @lisaeldridgemakeup)