As we overdose on one thing, it's natural for us to crave another. The reigning fashion will always be a reaction to a previous trend. Think about the hippie style of the 1960s and 1970s and how things quickly turned around when the ostentatious, flashy style became in vogue in the decade that followed. Now, we see history repeat itself as we ditch the minimalist aesthetic for a bolder look. Sporting huge logos in our garments went from tacky to trendy — again.
This emerging style of graphic tees and logomania was recently seen on runways with luxury brands like Gucci, Versace, Dior and, of course, Vetements taking the lead. It's here to stay and we bet that it will soon infiltrate our wardrobes. So it's time to get schooled on the best ways you can join the fun.
Try it on accessories first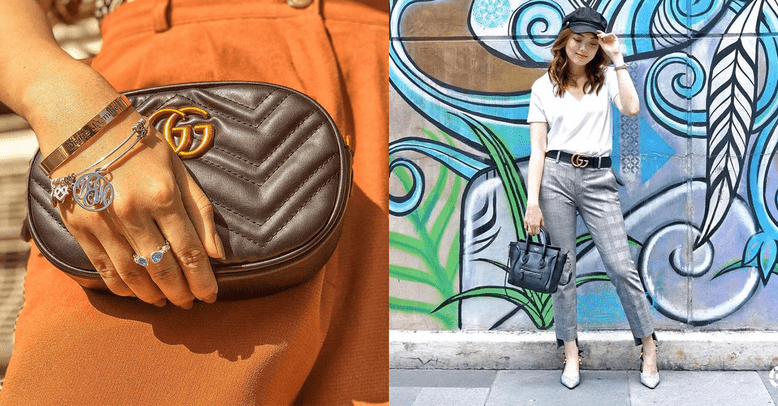 (Photo from: Left - deeyeenjazmine; Right - Sheiladytiu)
Ease into the trend by incorporating little pieces of logo-emblazoned accessories in your ensemble. For example, purses or belts are a good place to start. Stay chic with this tasteful take on logomania.
Invest in basics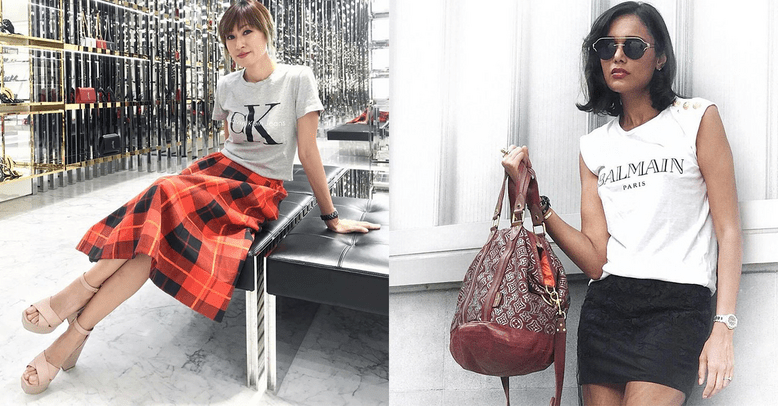 (Photo from: Left - StilettoesDiva; Right - LuxITGirl)
Once you're ready to take the next step, you can move on to investing in basics like designer shirts and tops. It's still completely wearable for casual events and when styled the right way, it can also work for formal settings. You can pair it with playfully patterned skirts to break the colour monotony or go for the little black skirt for a more elegant look.
Make a statement with an outerwear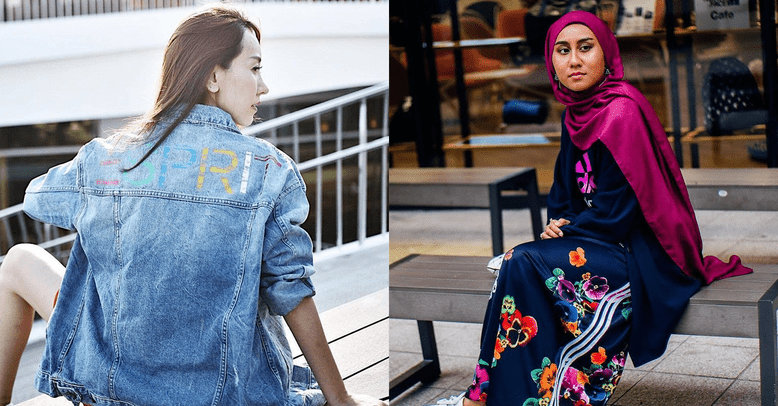 (Photo from: Left - ElaineHeng; Right - theliyanaaris)
Sporting logos are all about taking pride in the brand that you chose to identify with. For example, if you're wearing a big Adidas hoodie, it may mean that you're sporty. If it's from Supreme, then people will immediately know that you love streetwear.
Throw on some shades
We know that visors and sunglasses are technically counted as accessories but logomania is slowly becoming big in sunnies that we think it deserves its own category for this trend. The hottest item in this arena? DiorClub21's visor from their Spring/Summer 2018 collection. After it was seen sported by celebrities like Kim Kardashian West, it's become one of the most coveted pieces by fashionistas.
Finally, footwear
The comeback of the logomania is not subtle but you can say that it's still sophisticated in the way that it's presented. Take, for example, Fendi's latest footwear styles from their Pre-Fall 2018 collection and how the logos are elegantly incorporated in the design. We can envision this going well with chic girl boss outfits, perfect for power dressing.
(Cover photo from: deeyeenjazmine)
Here are five ultra stylish ideas on how to rock arsty graphic tees.