Once again, the Manila Fashion Festival showcased the country's top designers and rising talents. Although we spotted some minimalist and structured pieces, this year, elaborate designs featuring delicate colours, ruffles and bows were more prominent. The theme called "Beyond" centres around the idea of power translated in fashion.
With that said, here are the looks that we're sure you'll fall in love with like we did.
Peach Off-Shoulder Ruffle Dress From Yong Davalos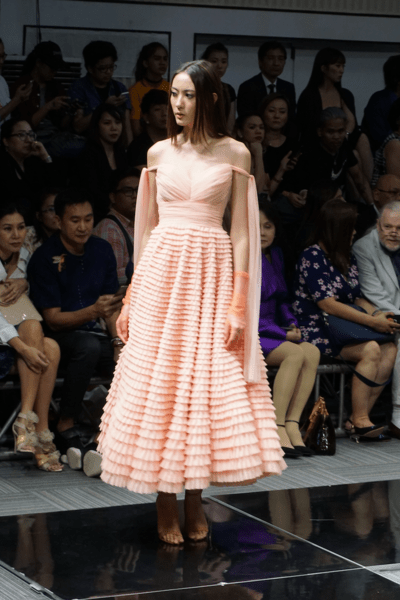 Yong Dalavos' inspirations for her current collection are the fictional socialites of Manhattan like Blair Waldorf and Carrie Bradshaw. Each piece was designed to evoke power and style. We thought this particular dress perfectly encapsulates the essence of the collection. The off-shoulder feature gives an elegant vibe to the overall design of the gorgeous ruffled dress.
Rose-Coloured Ensemble From Rica Rico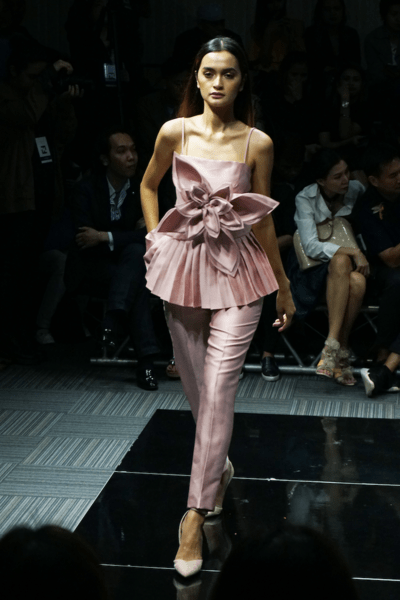 Rica Rico shared that a particular line from the 1954 film Sabrina led to the creation of this collection. The collection called La Vie En Rose features dreamy romantic pieces with a touch of practicality. Just look at how this ensemble is flamboyantly embellished and pleated yet the main structure is still wearable.
Shirt Dress From KC Pusing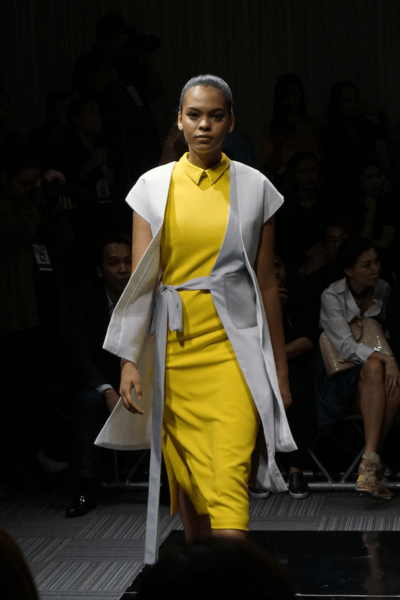 KC Pusing's collection is an homage to Japan's girl gangs and inspired by Jean Marie Syjuco's Enigma series and Sukeban subculture. The colours utilised were on the muted side, but there's a hint of playfulness through the different cuts and fabrics used. We're loving how grey and yellow are a seamless pair in this beautiful shirt dress with asymmetrical details.
Daryl Maat's Two-Piece Dress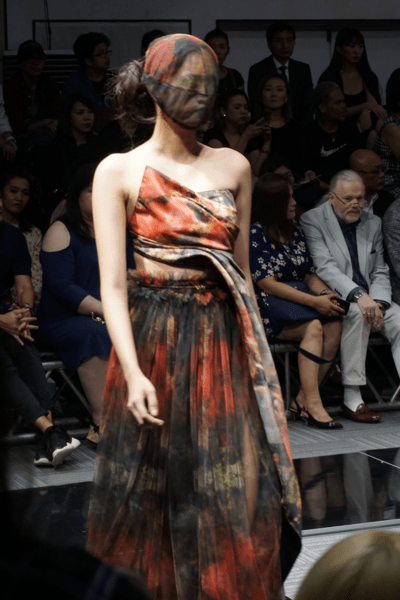 The fluidity and innovative designs in this collection are inspired by the ballerina paintings of Degas. With this particular dress, at just a glance, the textures and layers will pique your interest. However, when you look at it closely, what sets it apart is the two-piece design that looks so chic and fashion-forward.
Halter Maxi Dress From Harvic Dominguez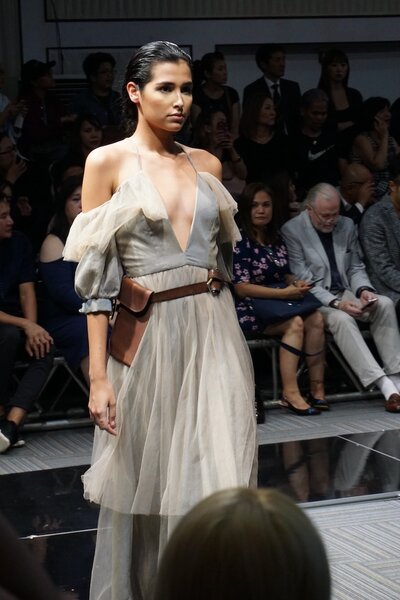 Harvic Dominguez shows off some cowboy-inspired designs with his collection called Drifter. We'd say that the allure comes from the balance that results from using feminine cuts and soft fabrics to juxtapose the rustic, raw vibe of the collection's concept.
Check out our favourite looks at Kuala Lumpur Fashion Week, too!