Once again, the Manila Fashion Festival showcased the country's top designers and rising talents. Although we spotted some minimalist and structured pieces, this year, elaborate designs featuring delicate colours, ruffles and bows were more prominent. The theme called "Beyond" centres around the idea of power translated in fashion.
With that said, here are the looks that we're sure you'll fall in love with like we did.
Peach Off-Shoulder Ruffle Dress From Yong Davalos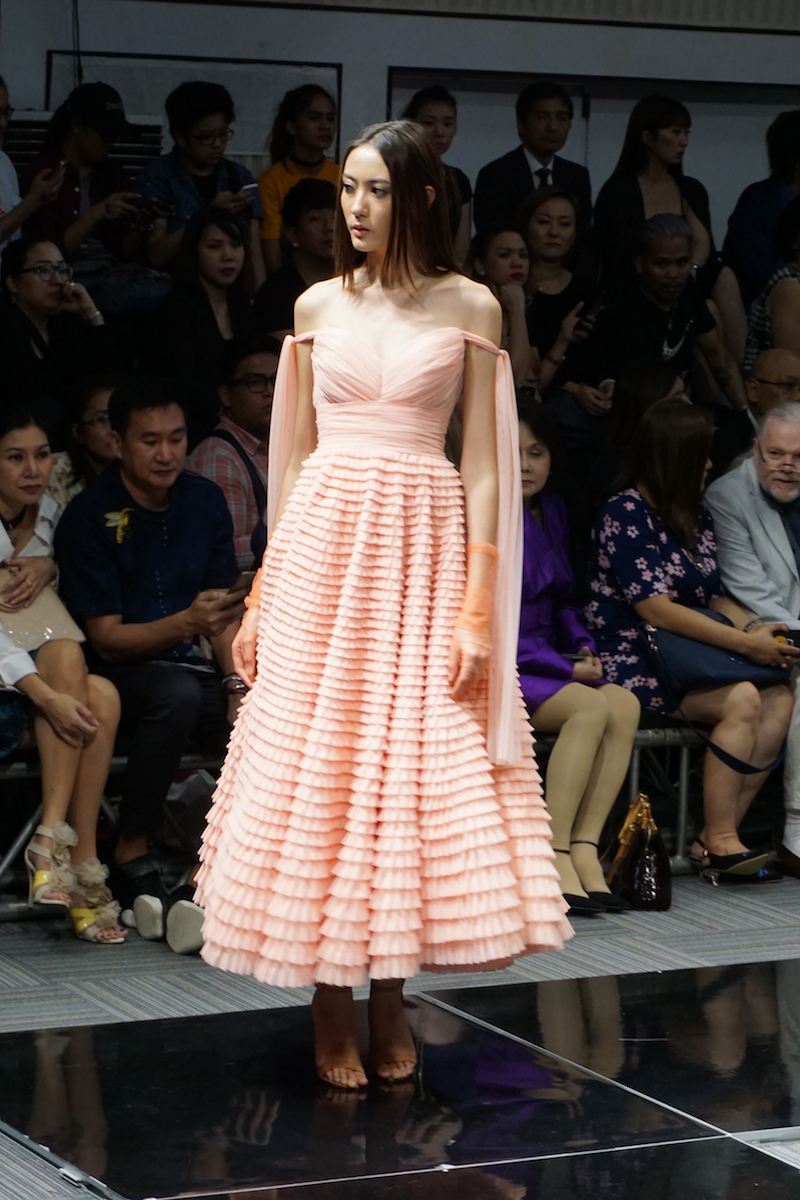 Yong Dalavos' inspirations for her current collection are the fictional socialites of Manhattan like Blair Waldorf and Carrie Bradshaw. Each piece was designed to evoke power and style. We thought this particular dress perfectly encapsulates the essence of the collection. The off-shoulder feature gives an elegant vibe to the overall design of the gorgeous ruffled dress.
Rose-Coloured Ensemble From Rica Rico
Rica Rico shared that a particular line from the 1954 film Sabrina led to the creation of this collection. The collection called La Vie En Rose features dreamy romantic pieces with a touch of practicality. Just look at how this ensemble is flamboyantly embellished and pleated yet the main structure is still wearable.