In a few months, a big change will happen in the beauty industry. Major players L'Oreal and Unilever have just announced that they will stop using marketing words that promote light skin as the ideal. Descriptions such as "whitening", lightening", "fair" and the like will soon be removed from product labels.
Unilever's popular brand Fair & Lovely, which is sold in many Asian countries including India, Bangladesh, Malaysia, Indonesia, Singapore, and Thailand, will also undergo a complete rebranding after a petition was filed to ban it. The giant British-Dutch multinational consumer goods company shared that they will announce the new product name "once several legal and regulatory requirements are met in each country where the brand is available" and to expect the unveiling "within the next few months". In this respect, it's safe to expect L'Oreal to follow the same path and give their White Perfect range a makeover as well.
We're committed to a skin care portfolio that's inclusive of all skin tones, celebrating the diversity of beauty. That's why we're removing the words 'fairness', 'whitening' & 'lightening' from products, and changing the Fair & Lovely brand name.https://t.co/W3tHn6dHqE

— Unilever #StaySafe (@Unilever) June 25, 2020
This major move is triggered by growing criticism from advocates like Black transgender model Munroe Bergdorf who was dismissed by L'Oreal in 2017 due to her social media comments about racism and white privilege following a white nationalist rally in Charlottesville. This month, Bergdorf has been rehired and is now serving in the company's diversity and inclusion advisory board after newly appointed L'Oreal president Delphine Viguier apologised.
Is this move enough?
But even with all these remarkable, progressive steps towards becoming a more inclusive brand, others are quick to point out that rebranding may not be enough, especially as news broke that Johnson & Johnson will completely stop the production of their whitening products which include the bestselling Clean & Clear Fairness and Neutrogena Fine Fairness lines. "Conversations over the past few weeks highlighted that some product names or claims on our dark spot reducer products represent fairness or white as better than your own unique skin tone," Johnson & Johnson said in a statement. "This was never our intention — healthy skin is beautiful skin."
The unprecedented move by Johnson & Johnson was applauded by many in social media. Dark Is Beautiful campaign ambassador Seema Hari called it a "more meaningful" stance. In the same Instagram post, she also spoke about how this has been a battle cry in Asia for so long but was only given the spotlight just now thanks to the Black Lives Matter movement. "They never sold products like this in the West. So only when the Western gaze turned their eyes on how problematic this is and pressure built up from the West did they even consider our pain and put a bandaid on it. This is the classic case of how our pain only matters to the world when white people see it and then demand action." She went on to encourage people of privilege to speak out. "This shows you the power of privilege. White people, upper castes, everyone with privilege, things are always in your hands. Use your privilege."

Whitening vs. brightening
Some have also raised concerns that renaming the product meant to whiten isn't going to decrease stigma against people with dark complexion and suggested that words like "glow", "brightening" and "luminous" are mere euphemisms. Twitter user @notsoweird_ commented on Unilever's tweet, "Changing the brand name doesn't mean anything if the product is intended to lighten your skin tone. It's like presenting the same old wine in a new bottle."
Journalist Siobhan Heanue echoed the sentiment saying, "Fair & Lovely will be rebadged, and that is a significant and positive change, but the marketed purpose of the creams remains the same."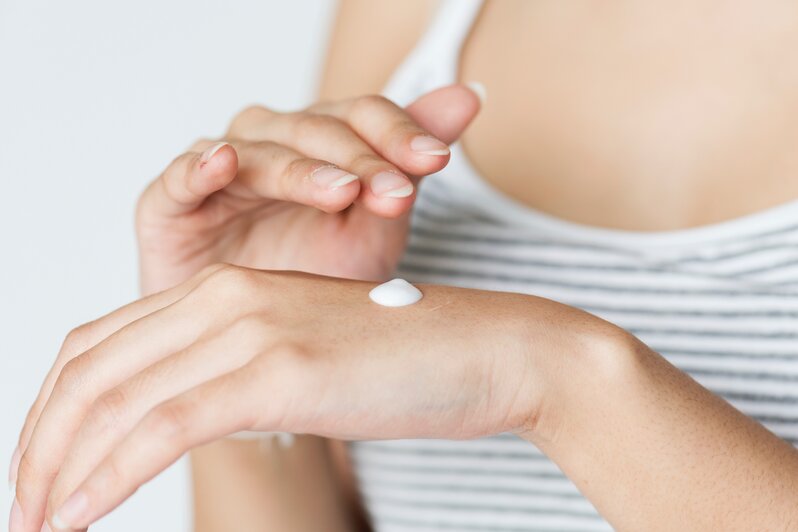 The whitening versus brightening debate has been ongoing for as long as these products have existed — from trying to delineate bleaching and whitening to experts weighing in. With all this information at hand, it's all up to you to decide. You do you.
What about choice?
A seemingly unpopular but interesting opinion on the Internet discusses if a complete banning of whitening products can undermine the choice of those who want to lighten their skin as a personal decision, much like plastic surgery. BBC writer Geeta Pandey says in her article, "I know that in many parts of India too, the unavailability of Fair and Lovely is going to be greeted with distress — a large number of customers are in small-town and rural India and unaware of the politics over skin colour and the Black Lives Matter movement that's raging in the West."
Some were outraged by Johnson & Johnson's decision even going so far as labelling the decision to stop production of whitening products as a "disgrace". "If people want to buy them, they have a right to do it," an anonymous social media user said, as reported by South China Morning Post.
This big turn has once again ignited a conversation about long-standing issues of colonial mentality and white supremacy especially in countries that were colonised by whites such as India, a British colony for 200 years, and the Philippines, which was occupied by Spaniards for 333 years.
Renaming is a step forward, but will it be enough?