Early this year, trend forecasts named wellness as the next big thing in 2019. In tandem with this movement came an increased demand for ecologically conscious and ethically sourced products as a response to the often-ambivalent social responsibility practices of the fashion and beauty industry. Providing a holistic approach to beauty, where the products are as clean as the practice, is Love Beauty and Planet which recently unveiled its latest collection of shampoos, conditioners and body washes in Singapore.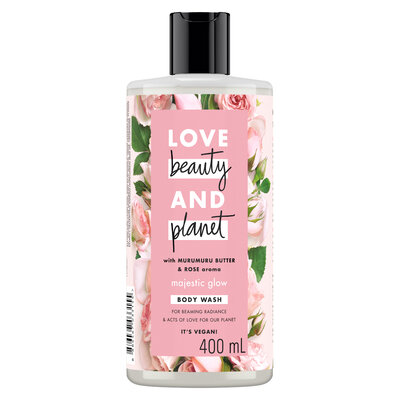 Love Beauty and Planet Majestic Glow Body Wash
Love Beauty and Planet promises a conscientious management of its products from production to packaging in what they call the Five Labours of Love. Love Beauty and Planet ethically sources organic and sustainable ingredients all over the globe while creating initiatives for fair wages in its partnerships. Their products also boast of a quick-rinsing technology, which cuts back on water consumption but delivers heavily on nourishment, with essential oil and extract-based fragrances. The packaging consists of 100% recycled materials and there are already plans to replace the plastic caps with similar-grade materials in the next two years.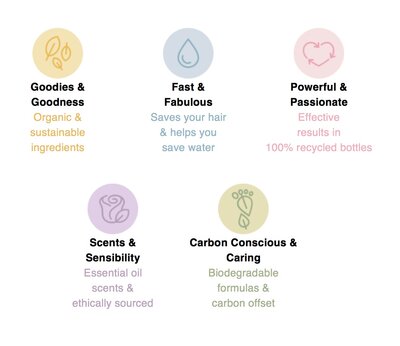 The company has also committed to reduce its carbon footprint by monitoring its carbon emissions and imposing a tax upon exceeding its limits, with proceeds going to third-party initiatives that reduce carbon production and landfill waste. In addition, its products are also vegan, having plant-based cleaning and detangling agents, and cruelty-free, which means they have not been tested on animals.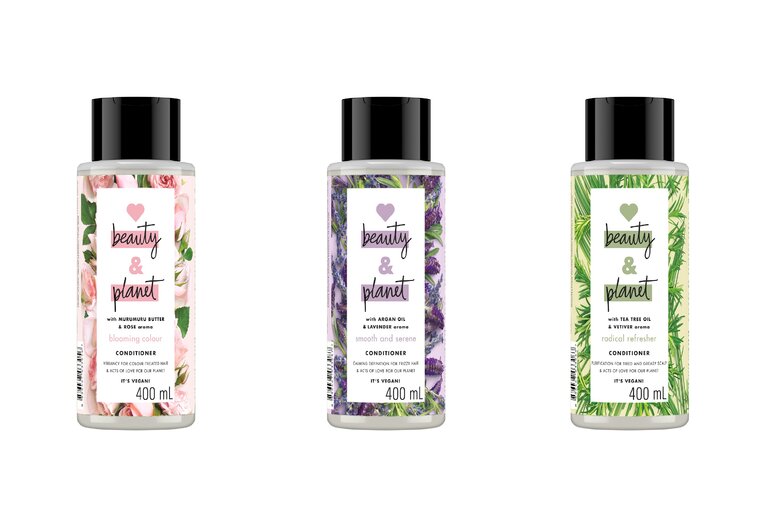 Love Beauty and Planet's product range comes with three variants. The Murumuru Butter and Rose line is excellent for providing moisture and deep nourishment and is best suited for drier skin types and hair, especially colour-treated tresses. The Argan Oil and Lavender line is targeted for taming unwanted frizz and soothing the senses, while the Tea Tree Oil and Vetiver line is known for its deep-cleansing and purifying properties. Their lotions and body washes also contain intensely hydrating ingredients like shea butter and coconut water, which are great for nurturing the skin and maintaining its elasticity, promising smooth and moisturized skin for up to 24 hours.
Whichever one you choose, feel more beautiful while contributing to a healthier and less waste-driven Earth by picking up Love Beauty and Planet products at RedMart and in select Watsons stores nationwide. Products will also be available for purchase at the brand's website (coming soon!) starting 5 March 2019.