You don't need highlighters to glow — trust us!
---
Makeup can be transformative. It can also be confidence-boosting. But most of all, it can be lots of fun! And when it comes to creating looks, the limit is dependent upon one's creativity — which is to say it's endless. But it's also worth noting that preparing your skin for these endless makeup possibilities is a must. Making sure you have skin that's resilient and hydrated is the key. How do you do it? We asked credit analyst ​
Joy Koh
​ and beauty consultant ​
Ong​ ​Wei Sing
​, who are accustomed to changing up their looks a lot, about their tips and why they love incorporating the ​
Hada Labo Hydrating Lotions​
into their skin prep.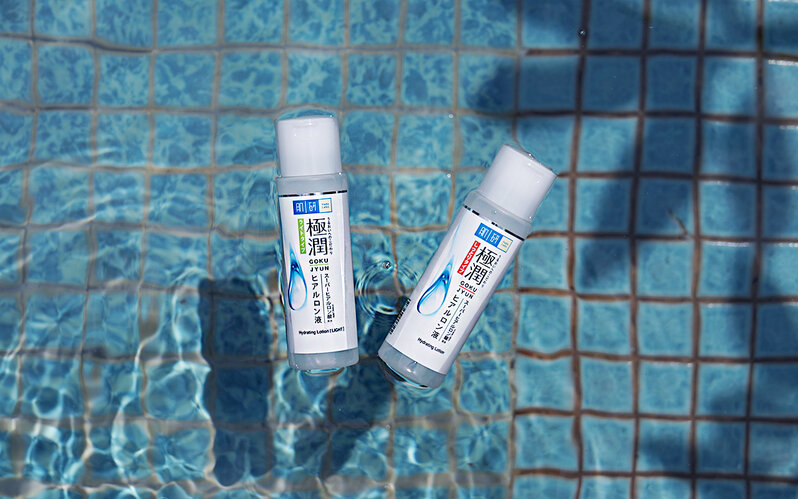 Joy on enhancing features and hydrating the skin
"On a daily basis, I go for simple, light makeup but I like to turn it up for special events. I usually get inspiration from YouTube and from my friends who are also really good at makeup," Joy shares. "I like that makeup helps me enhance my features. It gives me more confidence to face the day ahead." Before anything else, though, Joy makes sure she takes care of her skin.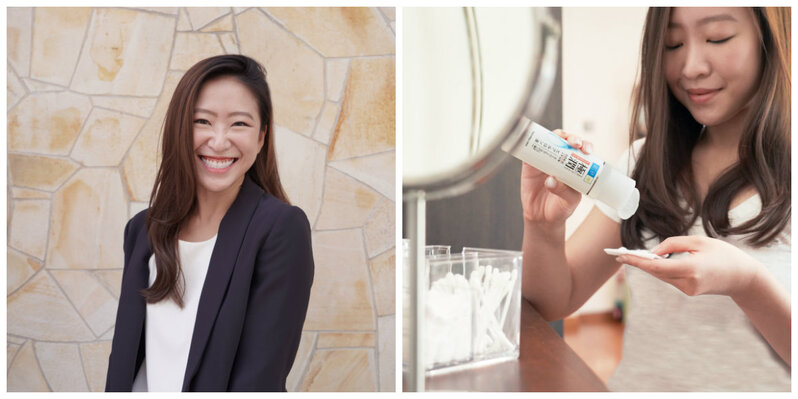 "My most favourite thing to do before putting on makeup is applying the Hada Labo Hydrating Lotion (Regular)," she shares. "It keeps my skin hydrated and locks in moisture, which is important for satin-like skin that's a great base for makeup."
Joy adds that she likes it because it keeps her skin bouncy and helps her makeup stay intact, thanks to the four types of hyaluronic acid in its formula. The Hada Labo Hydrating Lotion is packed with the golden ratio of hyaluronic acid, which is a powerful humectant a.k.a. an ingredient that retains moisture in the skin. "Plus, I love that it is fragrance- and paraben-free so I don't have to worry about my sensitive skin being irritated," she adds.
Wei Sing on getting a glow before makeup
Wei Sing loves makeup not just as a part of her job as a beauty consultant but also because it helps her feel more confident. She is often inspired by looks created by makeup artists she follows on social media. But she also says having dry skin can be a bit challenging when creating many looks.
"I have really dry skin, so hydrating it is a must, especially when I'm going to put makeup on. Otherwise, dry patches will be emphasised and flakiness will appear," Wei Sing shares. "It's something that I need to ensure doesn't happen, so I always apply my holy grail, Hada Labo Hydrating Lotion (Light), before I put any face colour on. It doesn't contain alcohol, which can be drying. It also doesn't have colourants and mineral oils that may be irritating on the skin."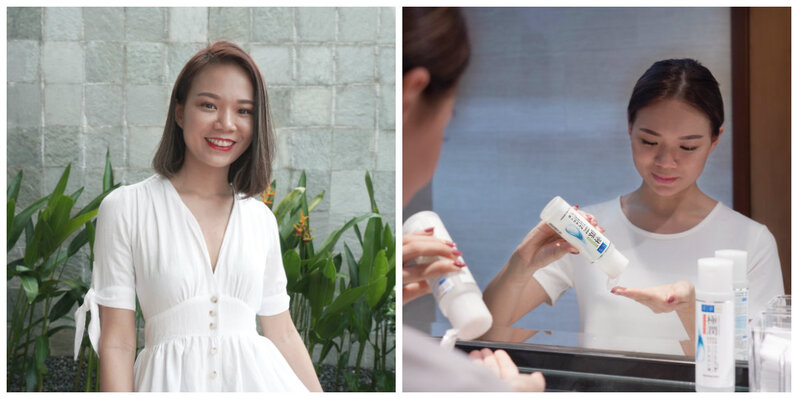 She says that aside from hydrating her skin, she also loves that the lotion has antibacterial properties that protect her skin. "It's also lightweight and non-sticky, which is perfect for any makeup base," she adds. Wei Sing also likes that the lotion gets easily absorbed into the skin, so it cuts some time from her routine. "And it gives my skin that extra glow." The Hada Labo Hydrating lotion also contains hyaluronic acid that traps free radicals, aiding in the improvement of various conditions including acne, redness, scarring, melasma, and dermatitis.
Get the Hada Labo Hydrating Lotions here.
---
Sleep, or the lack thereof, is an issue many of us encounter in our daily lives, especially during the week, and it often shows on our skin. How many times have we all had to deal with dullness and irritation after pulling an all-nighter?

Estée Lauder
is ready to teach us how to tackle countless irritants and stressors that affect our skin on an everyday basis at
The Night Is Yours
, a two-day pop-up happening at ION Sky, Level 56 of ION Orchard this weekend.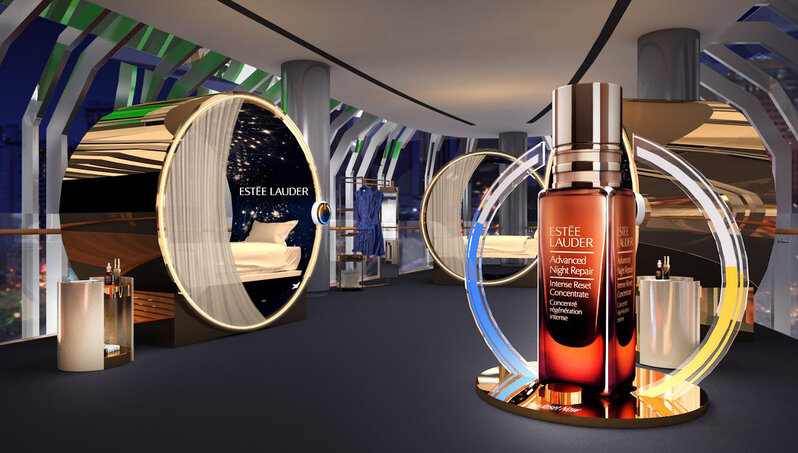 Walk through a starlit projection tunnel that sets a night scene and pays tribute to Estée Lauder's nighttime skincare story, before getting into 'night repair pods' to learn more about the brand's newly launched
Advanced Night Repair Intense Reset Concentrate
— a powerful overnight treatment to be used after the iconic
Advanced Night Repair Serum
— while in bed. You can also take part in a simple nighttime skincare reset game challenge for a chance to win beauty treats.


Short films featuring renowned local celebrities Joanne Peh, Desmond Tan, and Oon Shu An will be presented at The Night Projectory, too. So you can sit back, enjoy, and take in the importance of nighttime skincare and the power of resetting. Take a peek below where Desmond and Shu Ann share what the Estee Lauder Advanced Night Repair Intense Concentrate does best — reset your skin while you sleep with the help of Chronolux S.O.S. Technology and give your skin 24-hour hydration with Hyaluronic Acid.
Stand a chance to win SGD500 in prizes too, when you share your visit on your social media platforms with the hashtags #EsteeLauderSG and #TheNightIsYoursSG.
Estée Lauder's The Night Is Yours pop-up is open to the public from 27 July, Saturday, at 11AM to 28 July, Sunday, 9PM.
Register here for priority entry and an Advanced Night Repair S.O.S welcome kit — fastest fingers first!