LUX Luminique, one of Japan's top haircare brands, launched its newest Botanical Cleanse series in Singapore last 21 to 23 August 2019 at their pop-up booth in Tanjong Pagar Urban Park. Known for their vow to make bathing a multi-sensorial experience for women, the brand's new release promises an at-home spa-like indulgence.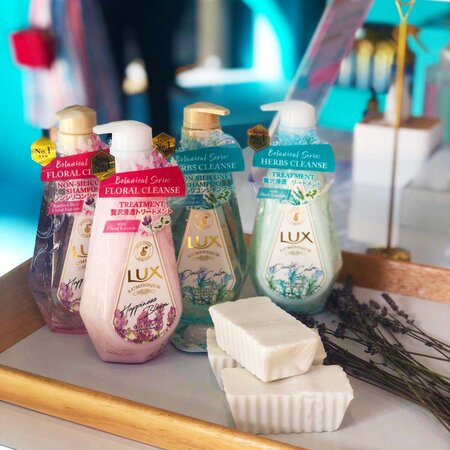 The LUX Luminique Botanical Cleanse series comes in two variants to fit not just your olfactory's preference, but also your hair and scalp needs. Choose the Floral Cleanse: Happiness Bloom shampoo and conditioner if you want to deal with frizzy hair or reach for the Herbs Cleanse: Oasis Calm shampoo and conditioner if oily scalps and dry ends are your woes.
All the products in the line contain Kaolin Clay, one of the mildest and purest of all the natural clays present in the current beauty market. Kaolin Clay provides thorough cleansing without drying or damaging the scalp and hair. It also promotes great blood circulation to stimulate the follicles and aid healthier hair growth from roots to tips.

Aside from the power of Kaolin Clay, the products are also paraben-free, silicon-free, and do not contain artificial colourants and other harmful additives. Plus, Lux Luminique products also apply as a rich, creamy lather that delivers a luxurious hair detox experience at the comfort of your own bathroom. Did we mention they come in some pretty neat pump bottles, too?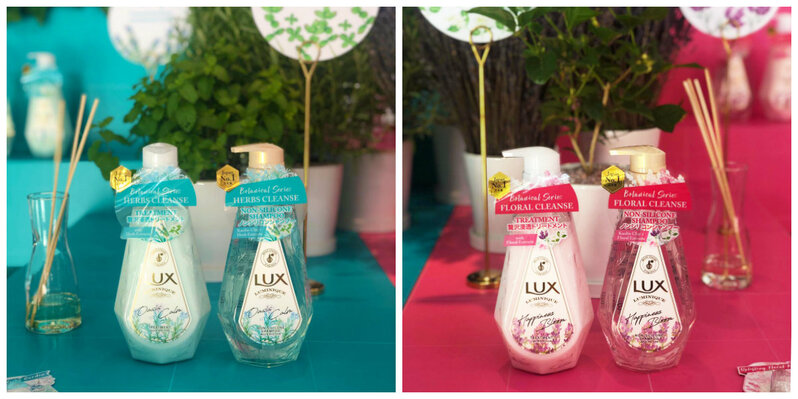 Left: Lux Luminique Herbs Cleanse; Right: Luxe Luminique Floral Cleanse
Meanwhile, apart from being introduced to the brand and their freshest line, guests at the launch were also treated to exciting activities like trying out Kaolin Clay and making their own clay earrings. If you missed out on the action, don't fret. You can catch the pop-up from 16 to 22 September at Bugis+ Atrium.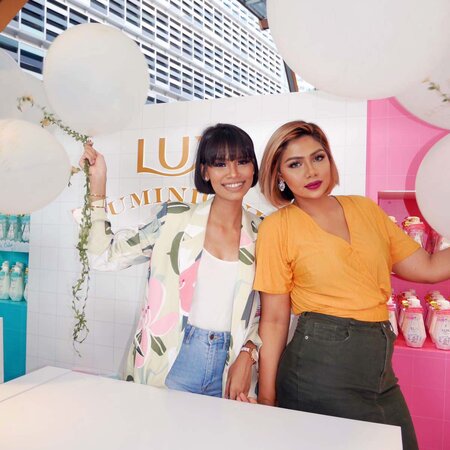 Left: Clozetter Sabrina Marican with fellow content creator and makeup artist Jane Shah
The LUX Luminique Botanical Cleanse Series is now available in all Guardian and Watsons stores in Singapore at SGD14.90 per 450mL bottle. It will also be available in NTUC Fairprice outlets and RedMart starting September.