The Japanese are all about beautifully designed spaces, creating harmony between people and the rooms they inhabit. Their hotels hold the same charm, and they've impressively managed to turn cramped into charming, as you'll see from these cool luxury capsule hotels.
The Millennials
Tucked away in the hip neighbourhood of Shibuya, The Millennials unabashedly advertises their services that cater to the millennial aesthetic, focusing on sleek design technology. The shared spaces — kitchen, bar, dining area and workspaces — allow for inspiration and conversation to flow 24/7.
Anshin Oyado
Spread across five districts, the Anshin Oyado chain focuses on the upscale potential of capsule hotels. The rooms are designed to be luxe but comfortable, equipped with everything from flat-screen TVs to brand name bedding. The highlight of this hotel is, of course, the massive hot spring bath and steam rooms for guests to relax in after a long day out.
hotel zen tokyo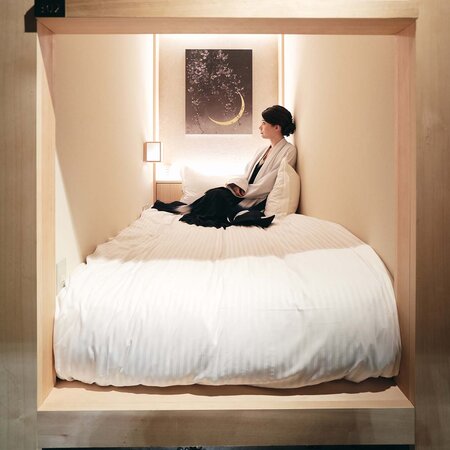 Designed according to the zen principles of minimalism, hotel zen tokyo aims to provide guests with a full modern Japanese hotel experience with traditional touches. The hotel offers various experiences that impart Japanese culture to foreigners, such as traditional music with a sake sampling, and meals taken in a steel teahouse.
Nine Hours
Ultra-modern and super-efficient, Nine Hours is the epitome of what Japan is to an outsider. The name of the hotel is based on what they deem is the average number of hours the business traveller spends at their hotel, especially due to their proximity to Narita Airport. If you're only stopping by, spare a moment for yourself and indulge in this aesthetically pleasing space.
First Cabin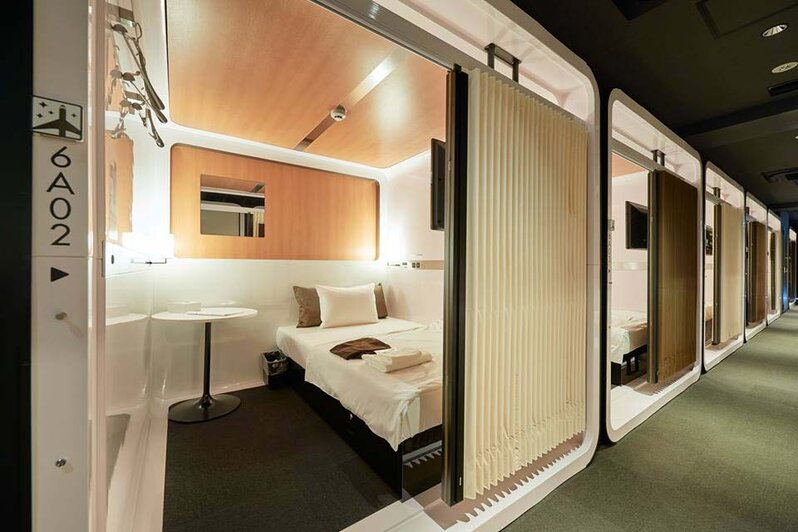 (Photo from: First Cabin/Facebook)
Unlike most capsule hotels that feature pods, First Cabin features premium cabins that are large enough for two. It has its own bar, cafe and even laundry service, along with amenities such as a public bath and lounge. Located in Tsukiji, this space gives you easy access to the famed Tsukiji Market for some delicious eats before you jet off again.
Love your solitude? Here's how you can enjoy Tokyo as a solo traveller.