The holidays are upon us! This season is going to be filled with parties and get-togethers, and we're sure you're excited not only to experience the festivities with your loved ones but also showing up dressed to the nines and made-up to perfection. Now, we know that going for a red lip during the holiday season is a no-brainer. But this year, we challenge you to shake things up and make a statement with looks that are out of the box and eye-catching. If you haven't planned out your party look for this year's festivities yet, here are some ideas to get you started.
Complexion perfection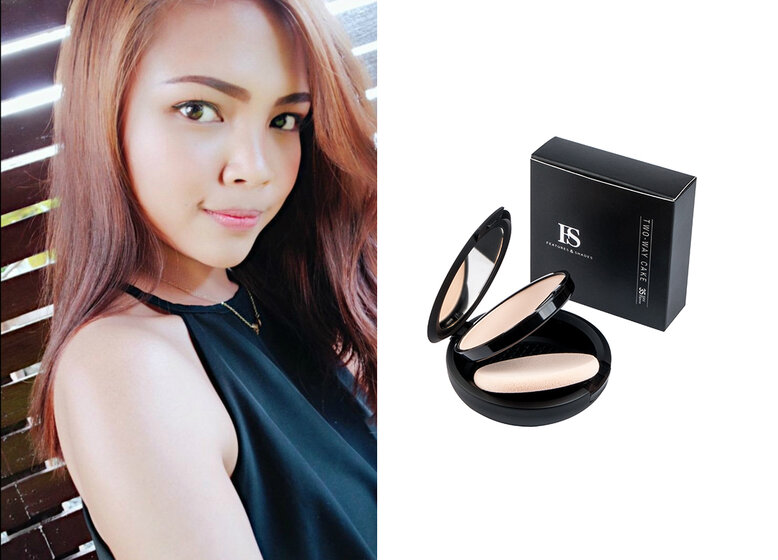 (Left: BellaAngeles; Right: FS Features & Shades Two-Way Cake)
Making a statement isn't always about being flashy or out-there. Sometimes, the biggest statements are delivered with silence and subduedness. This year, instead of sparkles and glitters, go for complexion that's so perfect, it warrants attention. The goal is to keep it clean, even and on-point. Make sure you have your base covered. Start with a moisturised face and apply a face base that has good coverage and is easy to apply. The
FS Features & Shades Two-Way Cake
is a great choice. It's a mineral-based versatile powder that you can use wet or dry. Aside from it being long-lasting, it also has SPF35+ PA+++ for sun protection.
Eye-lure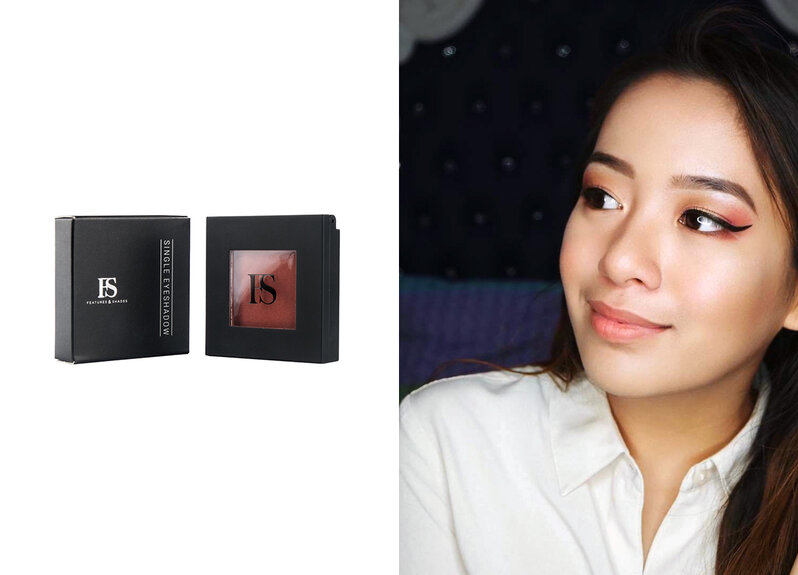 (Left: FS Features & Shades Single Eyeshadow; Right: BiancaMagsino)
Let the eyes have it — and by "it" we mean attention. Instead of putting the colour red on your lips, why not apply it on your eyes? Create a smokey eye look with a unique pop of colour. Start off with how you usually do a smokey eye look, but instead of just black or brown, pop on a rich red on lids or the crease for a sultry touch. The
FS Features & Shades Single Eyeshadow in Ruby Stone
is just what you need for this kind of look. The marriage of terracotta and fiery ruby hues results in a decadent warm shade that's mesmerising to look at.
Get cheek-y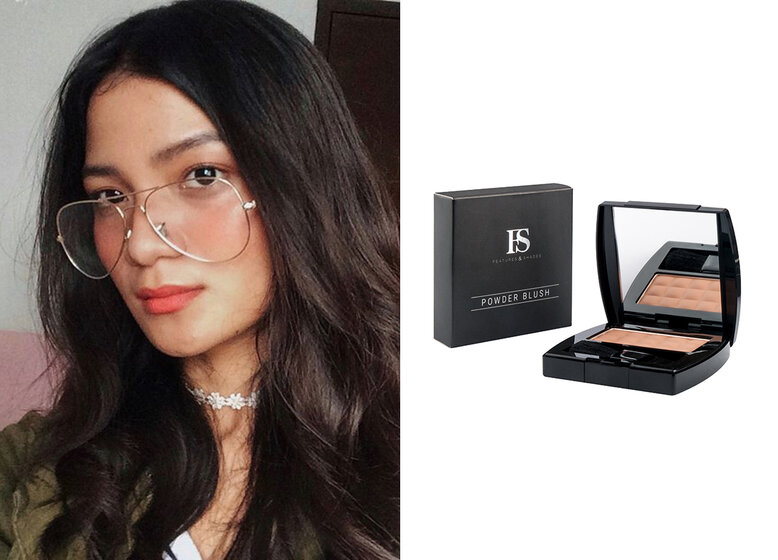 (Left: margasayson; Right: FS Features & Shades Powder Blush)
Don't just put colour on your cheeks for dimension, make them the centre of attention. This year paved the way for the rise of many seemingly unusual trends that are actually super gorgeous. One of those is draping. To achieve this look, simply think: strategically over-applied blush. Instead of just focusing on the apples of your cheeks, take the colour up to your temples. For an ethereal sun-kissed glow, use the
FS Features & Shades Powder Blush in Nude Peach
. The product is easy to blend and lasts a long time.
Get the staples for these holiday-ready looks here.