(cover photo from christyfrisbee)
Just like your shoes, your lipstick can make or break your whole makeup look. It's a vital step that seals your MOTD together and the last thing you want is for it to keep coming off, especially when you're somewhere fancy and glam. Aside from buying long-wearing lipsticks, there are other ways to keep your lipstick intact for hours and hours to save you from the shame of a sudden "naked" lip.
Remember to keep your lipstick from wearing off with these 5 easy steps and beauty hacks so you'll never deal with a (literally) nude lip ever again!
--------------------------
Step 1: Prime Your Lips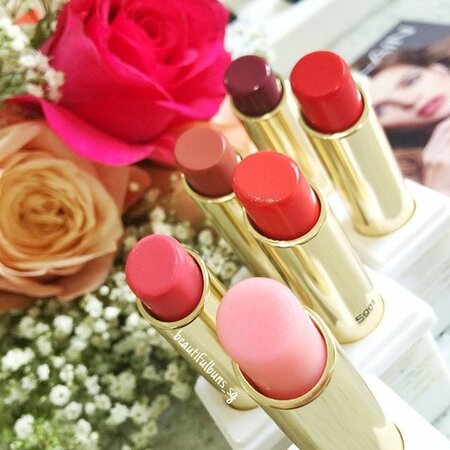 Your lips may just be a small space on your face but you must treat like how you would your base makeup. Before you apply that swatch of lip colour, make sure it's moisturised with a lip balm for a smooth and plump canvas. When it's about time to move on to the next step, dab a small amount of foundation on your lips as a primer for your lipsticks so it sticks better and the colour payoff is more vivid.
Step 2: Use a Lip Liner

Lip liners are basically like your pre-lipstick shade so it's best to buy them in colours that are similar to your existing lipstick shades. Instead of just lining the edge of your lips for a more precise lip shape, apply it all over the lips like a base for your lippie. You can even use a different colour to mix it with another lip shade creating an entirely new colour!
Step 3: Layer Your Lip Colours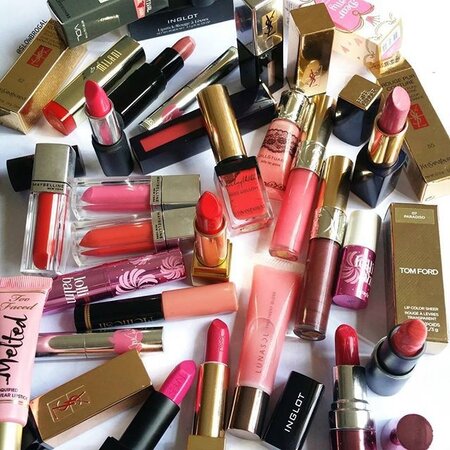 After your lip liner, you can go "artiste" mode and layer different lip colours and formulas. We suggest a lip stain, lip stick, and then liquid lipstick or a lip gloss. Stains are absorbed better by the lips thus creating a longer-lasting tint on. Accentuate it with your favorite lipstick shade and then enhance it with either a liquid lipstick or lip gloss. Give it time to set and appreciate your work of art.
Step 4: Blot Your Lipstick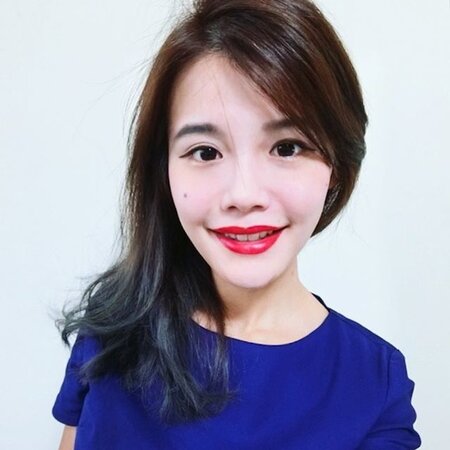 After layering all those gorgeous colours, remove the excess by blotting it with tissue paper between your lips. Press your lips together with the tissue paper in between your top and lower lip so the excess colours won't smudge all over. This also pushes in the colours on your lip so it clings on better.
Step 5: Set with Powder or Blush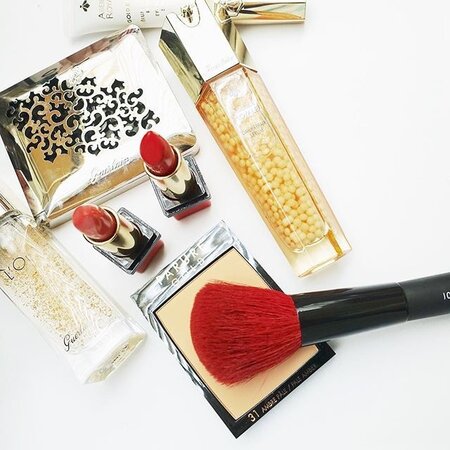 Last but not the least, set your lipstick colour with face of blush powder. Yeap, just like your base makeup your lipstick colour also needs a finishing touch. You can either tap it directly with a beauty blender or use tissue paper over your lips and then apply the powder with a blush brush. This gives a matte finish as well for a longer-lasting colour!
--------------------------
Have more tips to share? Let us know in the comments below!