March is the start of the Spring season, also known as the pre-summer time where bold colours and prints are everywhere. But there are fashionistas that go against the crowd and stay true to their personal style. Such is our Featured Fashionista for this month, Roxy Sibayan! Known as itsjustroxy here on Clozette, she posts edgy looks with a pop of print and colour. Whatever she wears is a fun interpretation of where she came from---Manila.
Let's get to know this Pinay fashionista even more through her journey in fashion, blogging, and her favourite Spring looks!
--------------------------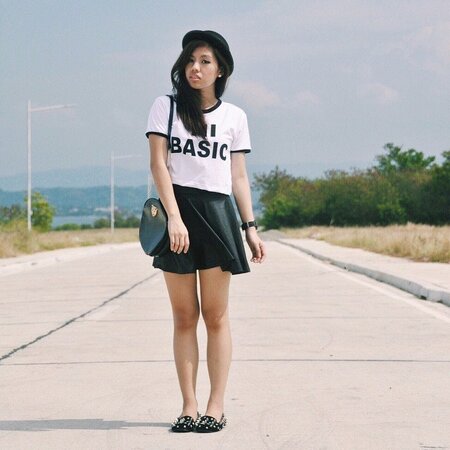 How did you get into fashion and blogging?

When I was a kid I loved dressing up my barbie dolls. I even remember shopping clothes for them. Then when I grew up, I ditched my dolls and started dressing up for myself. Lookbook.nu also made a huge impact in my fashion style. It was then that I confirmed that fashion is also my passion. I found friends around the site and they helped me out to put up a blog to share my outfit ideas.