March is the start of the Spring season, also known as the pre-summer time where bold colours and prints are everywhere. But there are fashionistas that go against the crowd and stay true to their personal style. Such is our Featured Fashionista for this month, Roxy Sibayan! Known as itsjustroxy here on Clozette, she posts edgy looks with a pop of print and colour. Whatever she wears is a fun interpretation of where she came from---Manila.
Let's get to know this Pinay fashionista even more through her journey in fashion, blogging, and her favourite Spring looks!
--------------------------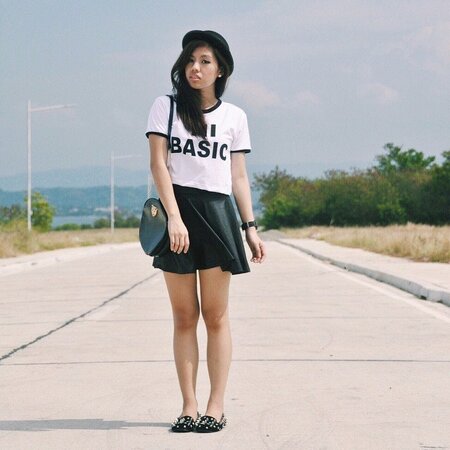 How did you get into fashion and blogging?

When I was a kid I loved dressing up my barbie dolls. I even remember shopping clothes for them. Then when I grew up, I ditched my dolls and started dressing up for myself. Lookbook.nu also made a huge impact in my fashion style. It was then that I confirmed that fashion is also my passion. I found friends around the site and they helped me out to put up a blog to share my outfit ideas.
Can you describe your style?
My fashion style depends on my mood but I also like to mix and match. I don't stick to one thing because it makes me feel like I'm a boring person, well except for pineapple-print clothes!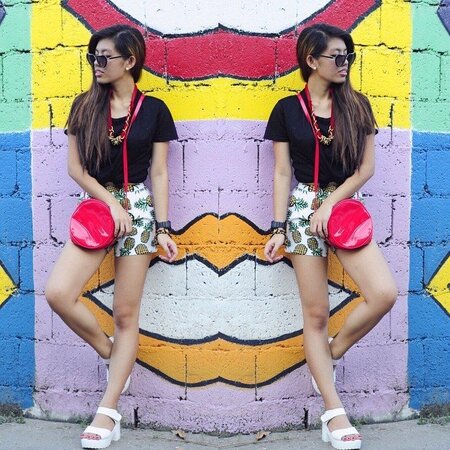 Which Spring/Summer fashion and beauty trend are you excited to try?
I never thought that eye liners are so in this season. I've been wearing those since---I don't know when. I can't go out without eyeliner on! But I am deeply excited to try wearing lipsticks because I rarely wear one. So I guess it's about time to try something new, especially something near the Marsala shade because it's the colour of the year right? I also can't wait to try out gingham printed clothes and military green shades for this season---though it's not that new. But who can forget the clothes of Cher on Clueless? I definitely can't.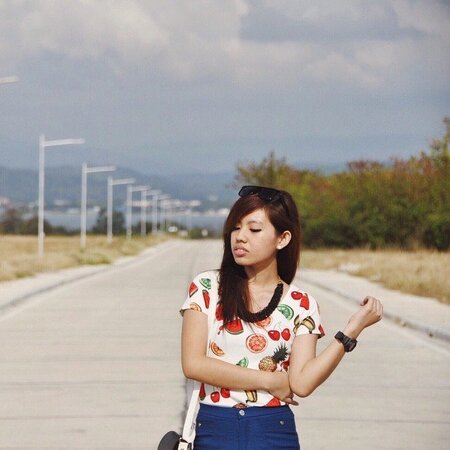 Spring is such a fun-filled season, how do you make your outfits look fun?
Colour Matching, using accessories, and fearlessly layering prints! It'll definitely make your outfit stand out. And don't pressure yourself too much, wear whatever you feel comfortable in.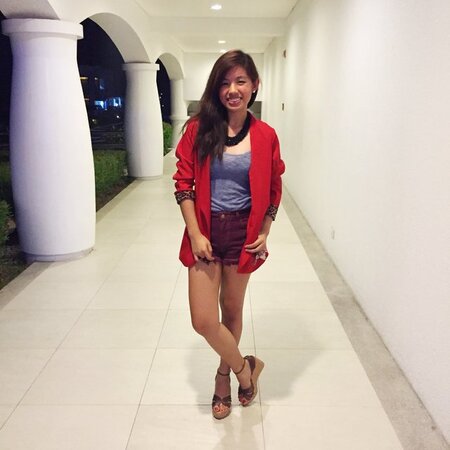 What is your go-to Spring/Summer outfit?
Oh summer and spring are my favourite seasons! Though we don't have spring here in the Philippines, we still tend to adapt the fashion trends. I personally love wearing shorts and skirts! I pair it with anything! High-waist shorts plus cami and kimono, some boots and a fringe bag, then you're ready to go! Maxi skirts are also the best when you're at the beach, Pair it up with a cute bikini top and viola!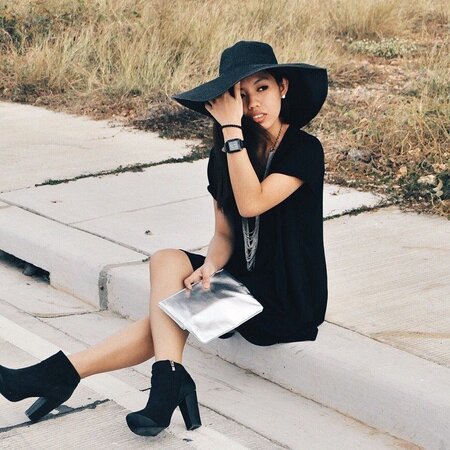 What is your favourite makeup look for Spring/Summer?
A Light makeup look for me. MAC Studio fix foundation for the face, in2it liquid eyeliner for my cat eyes, a little bit of a bronzer, and just an EOS lipbalm for my lips. But I'm definitely going try something new for my lips this season.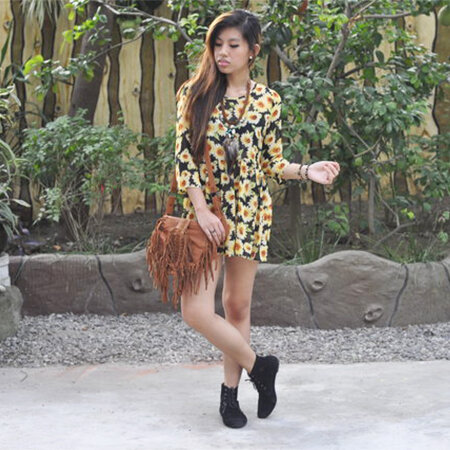 Which looks are you looking forward to this Spring?
Let us know in the comments below!
Click here to see more of Roxy's photos