Did you know that behind all those artsy, fun-to-watch, and informative YouTube videos that you've been watching is a dedicated Youtuber who goes through a strenuous timeline to shoot and edit a video? One has to brainstorm, gather the materials for the shoot, do the recording, edit the video, and promote it. It goes on and on--a creative cycle that rests solely in the hands of the content creator.
That's why we are truly amazed at how our very own Clozette Ambassador Charis Ow (charisow) is making everything happen for herself. From working in front of her laptop to attending events and socializing with friends--how does she manage to stay inspired and maintain her Youtube channel?
We recently got a chance to chat with Charis for our last #MakeItHappen feature and got her talking about her vlogging life, the inspiration behind her videos, and to also share interesting insights to impart to those looking to enter video content creation. Here's what she had to say!
--------------------------
People look up to you in terms of fashion and beauty, what are your favourite styles and trends as of the moment?
As for fashion, I'm really digging the whole coordinated separates trend and also the sporty chic trend! Style AND comfort? Together? What's more awesome than that! For beauty, I'm into the whole glowy/dewy skin look. This season is all about healthy and radiant skin!
How do you keep up with the latest trends? Who or what are your sources of inspiration?
I get my inspiration from everywhere! From boutiques to high street shops, fashion magazines to YouTube channels such as Clothes Encounters, The LineUp, Chictopia as well as Instagram accounts of Kristina Bazan and Rumi Neely! Check them out--they are all amazing!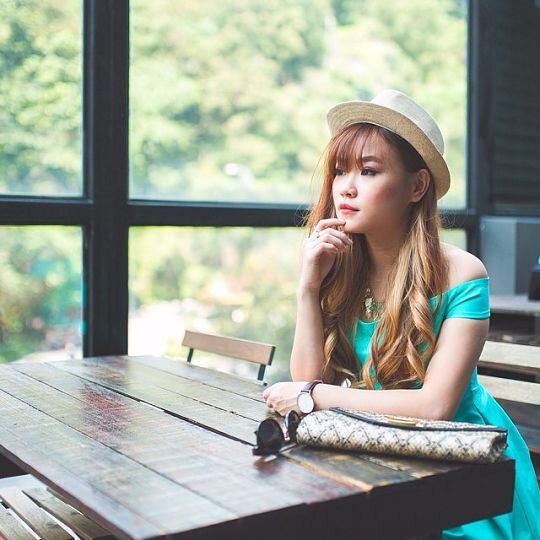 How does your daily/weekly routine go as a content creator? Describe a week in your life.

That's really difficult to answer! A typical week would be waking up in the morning, getting ready for a videoshoot or a photoshoot, meeting potential clients, going into the office, editing videos, running errands, going to the gym, watching FRIENDS to unwind, going to cell group or church, act in YouTube videos, watch more YouTube videos (Wong Fu FTW), attending events, hangout with my close friends, getting my facial, hair and nails done, brainstorming and planning for the next video... Yeah, as you can see, I don't really have a set schedule in my life at the moment.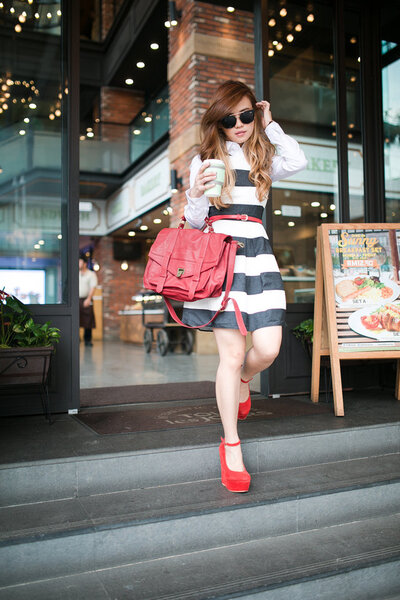 What has vlogging taught you? What do you want people to know about vlogging?

Vlogging has taught me a lot about perseverance and that we all have to work from the ground up. Having to kick-start a fashion and beauty YouTube channel was definitely a challenge--especially when there weren't any prominent ones in Malaysia whom I was aware of at the time. But, thankfully and prayerfully, I have been proven time and time again that perseverance is key. As long as I continue what I love doing with a passion, things will fall into place eventually!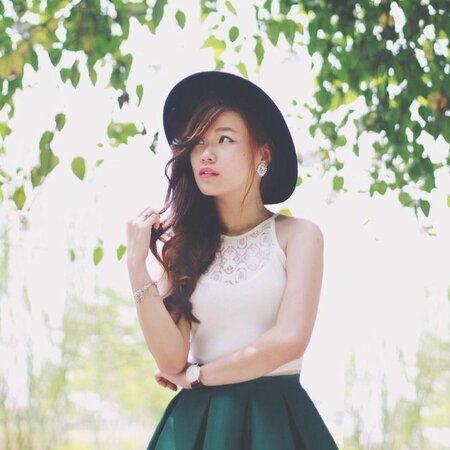 How do you keep your content interesting and where do you learn all the tips that you vlog about?

There are a few things that I do. Firstly, I would always put myself in my viewers' shoes and ask myself, "What do I want to watch?" or "What sort of help would I need in terms of fashion and beauty?" Then, I'll get my trusty ol' notebook out and start brainstorming for ideas. Whenever I get stuck or need a second opinion, I would ask my friends (thank God, most of them are in the creative industry) for feedback and to help me expand my ideas! I usually learn all the tips from magazines, other YouTubers as well as my own personal experience.
Any advice to fashionistas and beauty junkies like you who want to be a content creator?
I have said it a few times in my previous interviews and I'll say it again! Keep doing what you do with a passion. Not for fame, money (Wait, I know with this economy, money is important. But, try not to let it be your main goal!) and acceptance from others. Even though these are added bonuses, it should never be your main focus. Also, keep improving yourselves. I, for one, am still a work in progress -- learning and trying to improve myself in so many ways!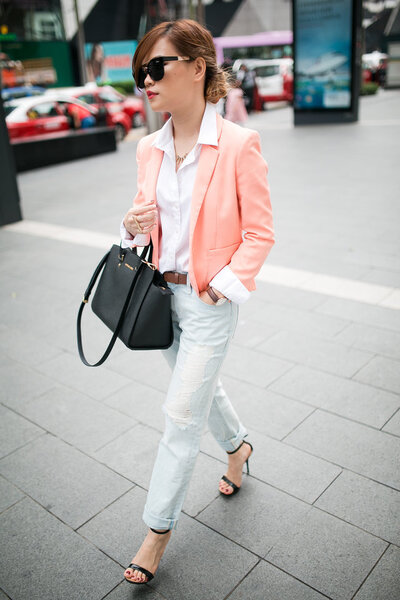 Are you thinking of starting your own YouTube channel? What would it be about?
Let us know in the comments below!

Know more about Charis Ow