The modern woman is out to make things happen, reach for her goals, and do something that is closely in line with her passion. Such is the lovely and fashionable Clozette Ambassador Coco Mercy. She is a fashionista with a passion for the Bohemian aesthetic who is actively pursuing launching her own clothing line with the hopes of spreading the love for her chosen style to other fashionistas. Now that is an example of women who can #MakeItHappen.
Let's see how this unstoppable fashion-lover takes the industry by storm and get a peek into what we can expect from her upcoming Bohemian-inspired clothing line.
--------------------------

What got you interested in bohemian fashion? Who are your favourite bohemian style icons?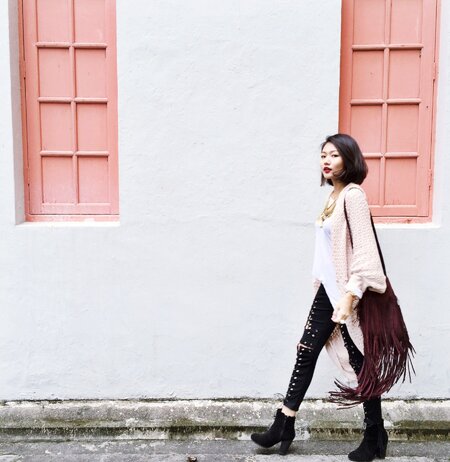 My background in art and love for ethnic fusion style got me really interested in bohemian style. I was tired of seeing skimpy street wear and 'minimalism'. By the time I discovered how much I really belong with it, there was no turning back. My favourite bohemian style icons are the Olsen twins, and designers Roberto Cavalli, Elie Saab and Giambattista Valli are amongst my favourites.
How did you decide to start a fashion label?
The idea started years ago when I decided to pursue fashion. The brand was born when I was in London fashion schools last summer.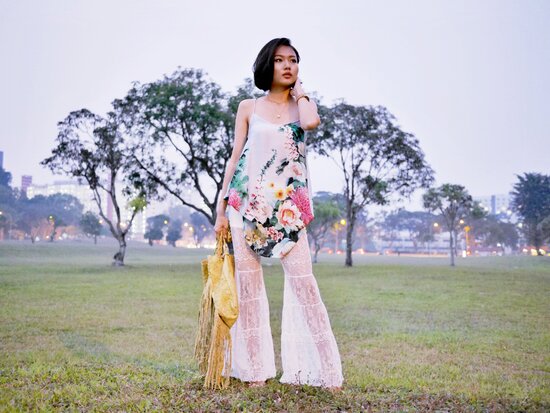 What were the necessary preparations for an e-commerce store and how hard was it to balance everything out?
I spent a lot of time understanding the industry and market to find the space my brand will best fit. I also made sure I had the necessary skills to build the brand as organically as possible and be clear of what resources can help us achieve. It is a constant struggle to balance both creative and business priorities given limited time and resources, especially when covering the tiniest details up to the big-picture business strategies.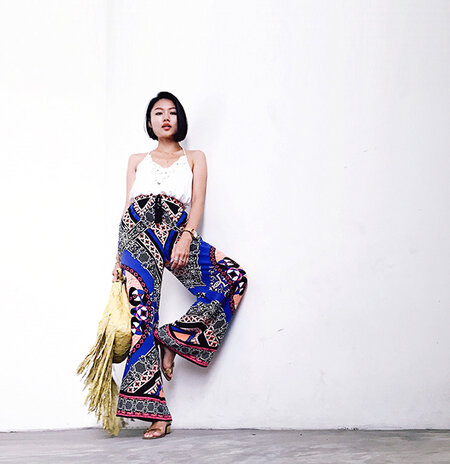 What are you most excited about in this new business of yours?
That will definitely be perfecting the designs and seeing how both the local and international audience react to the brand. I really want to influence people to be more open to the bohemian fashion and lifestyle in Asia with the designs. You can expect to see some luxurious fabrics and silhouettes. The first collection will deliver the brand's vision on the functionality of clothing, and how liberating the bohemian style can make you feel. I can't wait to show you the creative and social elements at the core of the brand!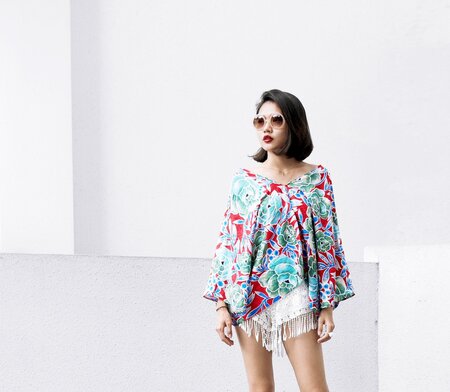 What's the name of your clothing label, and what can people expect from it?
Kalaia Label is a fusion of the original bohemian attitude and contemporary design. It's very focused on bringing functionality and versatility on top of aesthetics in our designs. Everything I do, I keep in mind that it is for the modern day woman that is confident, opinionated, and free-spirited. I want to make high-end quality clothing accessible to those who are already bohemian converts, as well as people who just want to experiment with their personal style.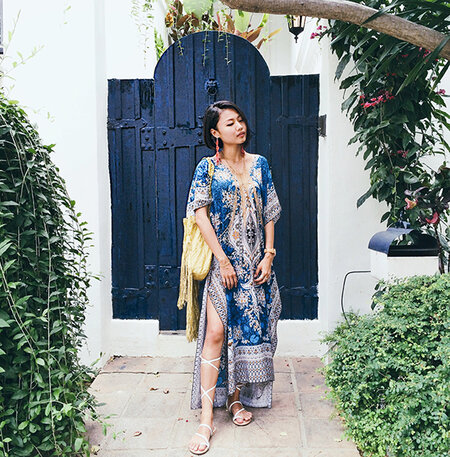 What's the story/inspiration behind the name of your label?
Kalaia is a variation of 'Calla' in Calla Lily, which is actually neither calla nor lily. It was named for its magnificent simple beauty but is in fact full of ironies and deeply complex in symbolism. It represents both purity and lust, celebration and mourning, beauty and curse, femininity and masculinity. I fell in love with this emblem of dichotomy that resonates with the Kalaia woman, who is free to choose her own identity in both form and spirit. She is elegant, sophisticated and yet much more than her appearance.
The brand is really a cross of the bohemian attitude and understated luxury (which is ironic in itself), with a touch of romance and rebellion. I want the meaning behind the brand to remind modern women to be confident about their identity, seek adventure and advocate freedom. The nuances of duality and emotion can be seen through the functional, versatile and timeless designs, and I want women of all heritage, culture and size to be able to freely express these through Kalaia.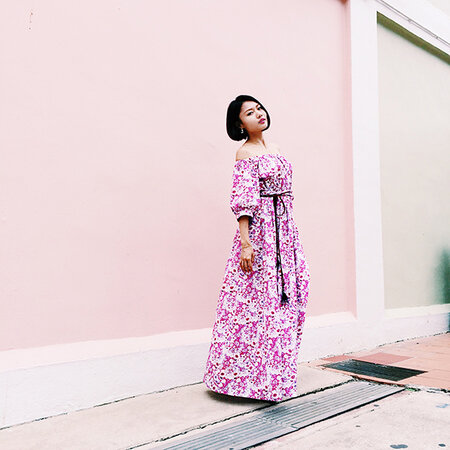 What is your advice to fashionistas who are also thinking of venturing into creating their own clothing line?
I can't stress enough on the tons of homework you have to do before even starting to think of doing a real business. Finding and knowing your market and what you are passionate about is key, and this can be a very long and emotional process. Never rush into anything before you feel completely right and sure about it. When you finally embark on the journey to building and growing your brand, every single day is filled with so much excitement and anxiety at the same time. If you stay true to your passion and adopt a resilient attitude, it will definitely take you a long way.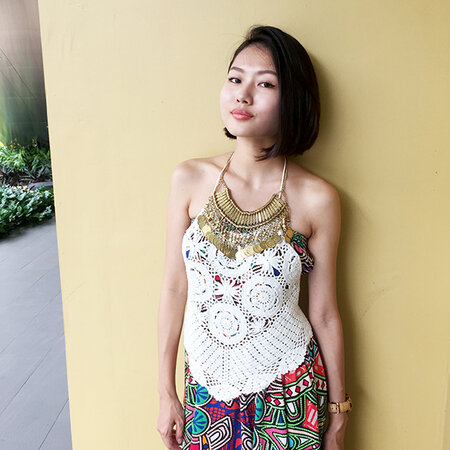 Thinking of trying out Bohemian-inspired looks?
Snap and share your OOTDs with our Fashion Community!