The modern woman is out to make things happen, reach for her goals, and do something that is closely in line with her passion. Such is the lovely and fashionable Clozette Ambassador Coco Mercy. She is a fashionista with a passion for the Bohemian aesthetic who is actively pursuing launching her own clothing line with the hopes of spreading the love for her chosen style to other fashionistas. Now that is an example of women who can #MakeItHappen.
Let's see how this unstoppable fashion-lover takes the industry by storm and get a peek into what we can expect from her upcoming Bohemian-inspired clothing line.
--------------------------

What got you interested in bohemian fashion? Who are your favourite bohemian style icons?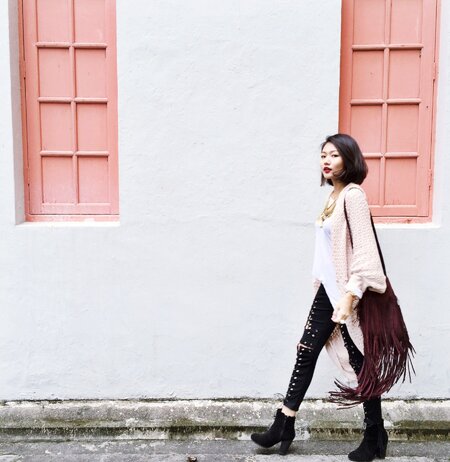 My background in art and love for ethnic fusion style got me really interested in bohemian style. I was tired of seeing skimpy street wear and 'minimalism'. By the time I discovered how much I really belong with it, there was no turning back. My favourite bohemian style icons are the Olsen twins, and designers Roberto Cavalli, Elie Saab and Giambattista Valli are amongst my favourites.