Sometimes women are stereotyped to being inclined to only take on "girly" jobs and are questioned when they aspire to do "manly" jobs. The truth is, women can aspire to be whatever they want to be; because whatever the challenges, they will #MakeItHappen in their chosen path. In fact, they can even juggle two passions at once!
Our very ambitious Clozette Ambassadors from the Philippines, Debbie and Demmie Fermin, are the best examples of this. They are twins who aspire to be medical practitioners while strutting down the halls of med school in their fashionable clothes, keeping their love for fashion blogging alive.
Let's take a peek at their life and see how this duo gets things done while still looking good.
--------------------------

What got you started in fashion blogging? Whose idea was it?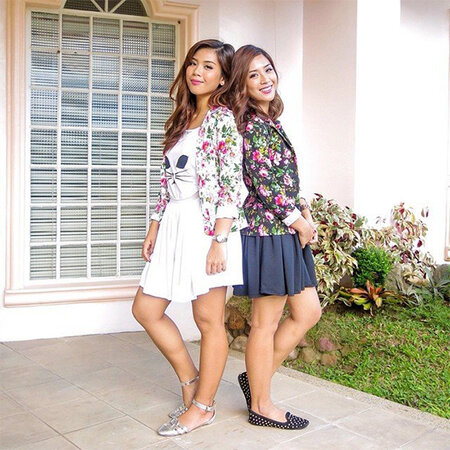 Debbie and Demmie in a sorta matchy matchy look
We both had separate blogs before. It was more of a personal platform and we just happened to share some outfit posts and fashion ideas here and there. Until the summer before entering medical school came and some of our friends urged us to do a fashion blog together. We decided to give it a try, basically just for fun at first. Surprisingly, we received a lot of views, positive feedbacks, and sponsorship offers. From then on, we decided to blog together!