For our Ambassador Jia Hui, known as jeez_jia on Clozette, "Life is too short to be wasted". She views summer as the time to start healthy changes in your life and the best moment to embrace the freedom that is given to you. Thus, it's no surprise that travel is a big part of her life.
For us travel may just be part of our stamp collection on our passports; but for her, it is an opportunity to put herself in someone else's shoes--to explore the world and the other side of life, one trip at a time.
Let's know more about her recent travel to Spain and how she made new memories this summer!
--------------------------

What do you love most about summer?
Summer, the ultimate cherry and warm season of the year. It's the season when you can travel without putting on thick jackets to brave the chilly weather. Summer is all about fun, beach, and the sun! Keeping up with one's dazzling mood is easy with such loving warmth and sunlight. Best of all, for those living in tropical environments like me in Singapore, travelling around the world in summer means you can shop for clothing suitable for your climate! Also it's an excuse to have ice cream or gelato practically everyday.
How was your recent trip to Spain different from your other travels?
It was my first trip to Europe and Spain was my choice because of its sizzling hot culture and heritage. From Flamenco dances, bull fights (though I didn't manage to watch any), and everyone's affectionate "Hola," Spain was the best location for a summer holiday. Also, renowned dishes like paella, churros, and the unique olive oil "dipping culture" made the trip both a sensory and gastronomical experience.
Do you have a particular go-to summer outfit/makeup look?
I did spend some serious thinking on what kind of outfit to pack along for the trip. In the end I settled mostly for summer dresses and simple separates like tops and shorts. I did not pack any jeans as they were too stuffy for me but I did bring along cropped pants just in case if it's necessary for entry into religious grounds like cathedrals or mosques. I always pack a light cardigan as I might never know when it might get chilly. It was often the case that the temperatures turn low at night. It was useful during my trip as it hot during the day in Sintra, Portugal but when we visited the Pena National Palace it was freezing cold. My Salvatore Ferragamo sunnies also became an essential part of my daily outfit accessory against the glaring sun. Hats are also pretty commonly spotted in Spain and Portugal. In terms of footwear, I brought a pair of comfy slip-ons and shoes, and my lightweight half-cut boots as well.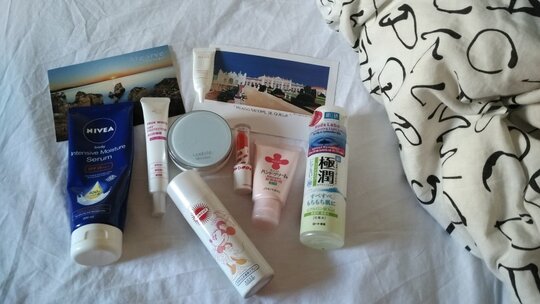 For my makeup, I did not put on thick foundation because it was summer. I used Laneige BB Cushion instead as it was cooling and light on the skin and easy to apply. The overall look was fuss-free and clean, with focus on preppy lip colours from Etude House Color in Liquid Lips in OR205 (Made in Sweet) and PK006(Always in Pink).
Skincare wise, ensuring my skin stays well hydrated was definitely important. I had my trusty, light, and hypoallergenic Hada Labo SHA Hydrating Light Lotion for day and night. As I tried to keep my luggage light, I did not really pack many other creams. In the day, I put on my ZA White Day Protector SPF 26 PA++ for sunscreen and for night care, I put on the occasional sleeping mask from Belif Aqua Bomb for intensive water replenishment. For the body sun protection, I had the Nivea Body Intense Moisture Serum in SPF 25 PA++.
What was your most memorable summer trip?
Definitely my trip to Spain this year. Though the traveling was horrendously long at times, it was great to visit the different cities and countries of Spain. Just wished we had more time to explore each of them. It was a culture induction for me really. Communication was fairly easy as most people do speak English, though not all. Just being there physically and experiencing was exciting for me. Best of all I encountered many unexpected sightings such as witnessing the locals celebrations on the streets after the FCs ( Football Clubs) won at the leagues and festival such as Corpus Christi Barcelona. All these add up for a more memorable and fulfilling trip.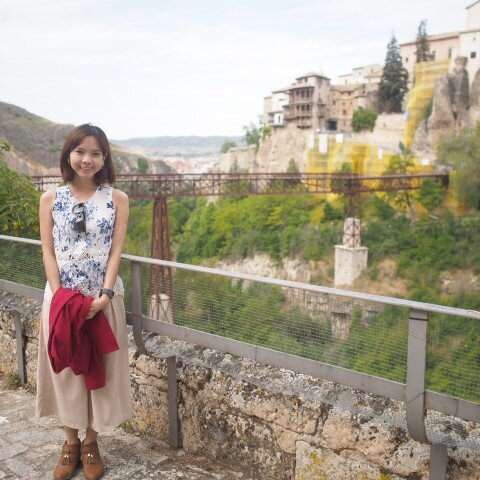 Other than travelling what are the other things you do to make more memories this season?
Spending time with my loved ones and reconnecting with long lost friends are some of the best things I have done this summer and it's always a nice feeling to have people supporting you. Take time to reflect and appreciate the people who are truly sincere and good to you.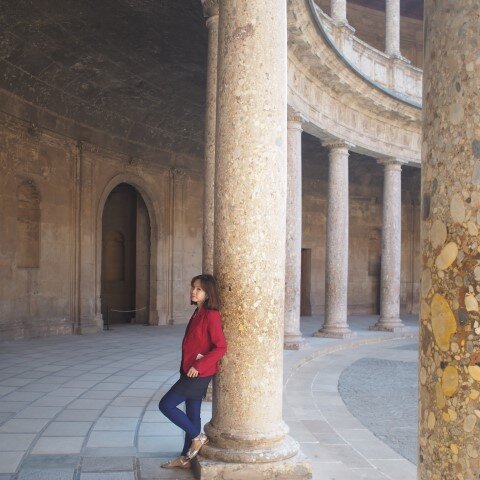 What makes you excited about travelling?
Traveling is all about embracing everything new around you. I believe you can only truly be a traveler if you let go of yourself and experience everything local. Don't be restricted by what you perceive is right and just let loose. I have witnessed too many cases of people who travel for the sake of just putting a stamp on their passport and were not the least bit interested in immersing themselves in the local cultures around them. They were too careful and risk-adverse. Exploring new places always excite me and finding my way, looking at maps definitely trains up my direction sense and cognitive skills. When you travel you must take in the sights, the sounds and the feel of the places you visit, put yourself into their shoes. Of course, prior research allows you to appreciate places and anticipate any cultural shock along the way.
Do you have any tips to share for our Clozette girls who'd like to maximize their summer and make new memories?
Time is too short to be wasted, and so is life. Be in charge of what you want in life and go for it. Summer is as good a time as any to start making changes and reach out for what you want to achieve in your life. No matter what stage of life you are in now, it's never too late to change. To make new memories we must not be resistant to changes. Good Luck and have a blast!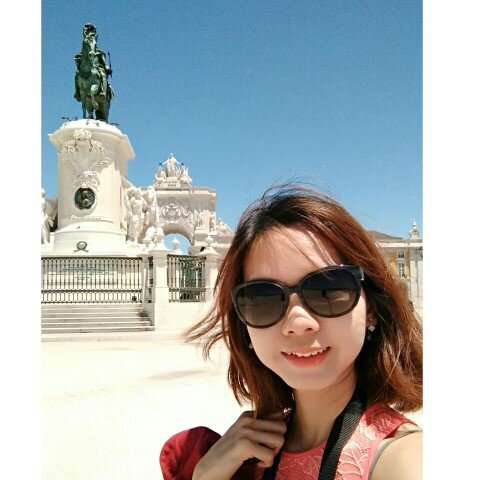 Where are you off to next? Let us know in the comments below!