Memories are the best thing that we can take with us when we grow up. They remind us of our youth, worthwhile moments, and a worthwhile piece of time that we can never get back. That's why Summer is full of things that make our memories worthwhile.
Let's take a look at how our free-spirited Clozette Ambassador Lexie Puzon makes new memories this season!
--------------------------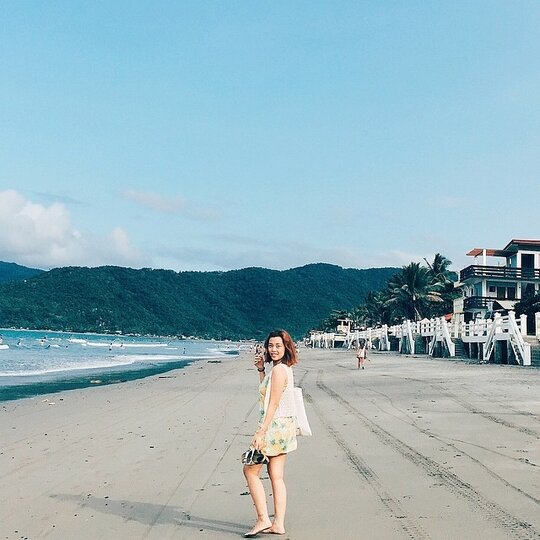 What do you love most about summer?
First of all, a year without summer is like a week without Friday, pepperoni pizza without the pepperoni, and lastly it's like a road trip without the music & singing endlessly. What's the point? Exactly. What I love about summer is it wraps you around like a good ol' sweater. This is the time of your life that you can be as free as a bird, go adventures wherever you want and not think about the deadlines. It is the time where the sun is out and it's time to get tan and bask under the sun all day. It's where you make the most of your break and live your life to the fullest and check off those things you've been itching to do!
How was your recent trip to Baler different from your other travels?

My recent trip in Baler was pretty amazing. It's different from my out-of-the-country trips because our country is known for it's beautiful islands that we can call ours. I realized the beauty of our The Philippines and how we should be proud of it. It was different because I was just not on a vacation, but I was also seeing the kind of life they have there (all thanks to my sister who lived there for a month) It's the one trip I keep close to my heart.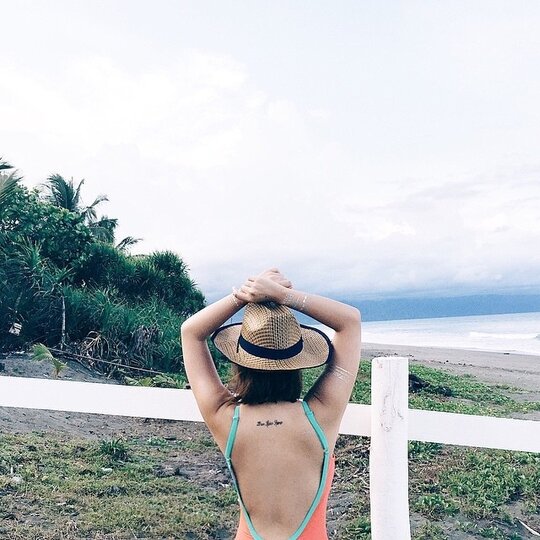 Do you have a particular go-to summer outfit or makeup look?

My go-to-summer outfits would be anything crocheted, off-shoulder tops, tropical prints, and Birkenstocks. I love this look because you can never go wrong with it! It instantly gives you that stylish, refreshing summer look. It also gives that bohemian vibe that I love. The pop of tropical colors and the coolness it gives to our eyes definitely seeks attention without being intimidating, and the daintiness of the color creates this approachable and positive vibe all around you. All you need is to find the most flattering cut for your body and you're good to go.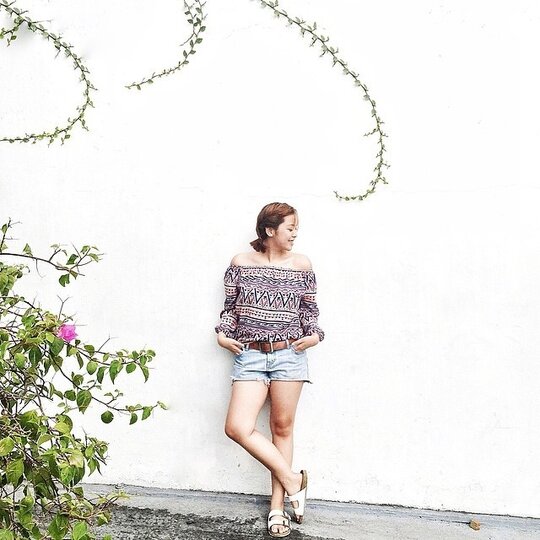 As for the makeup, I would go for light and effortless look by using my Max factor BB cream 3 in 1 foundation. It's a foundation, sunscreen and foundation all in one. Then a lip gloss to keep the whole look refreshing that will definitely go with my sunkissed skin.

What was your most memorable summer trip and activity?

The most memorable activity would be riding a japanese bike by the bay in Baler. Mainly because it was my first time to experience such a view. My view was by the ocean while seeing the sun set with the air going through my spine. It's an experience that I want to savor.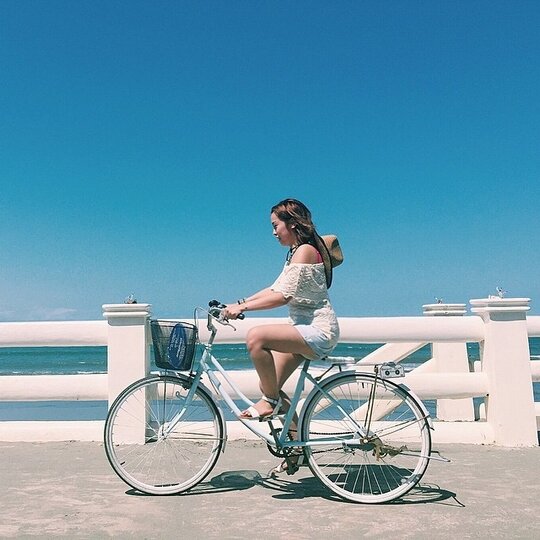 Other than travelling what are the other things you do to make new memories this season?

Normally, I go to more humble coffee shops that are waiting to get discovered and blogged about it. Also, I find adventures within the city such as museums, festivals, and concerts.
What makes you excited about travelling?
What excites about travelling is wandering around and finding pieces of myself along the way. But the best thing is the feeling of fulfillment.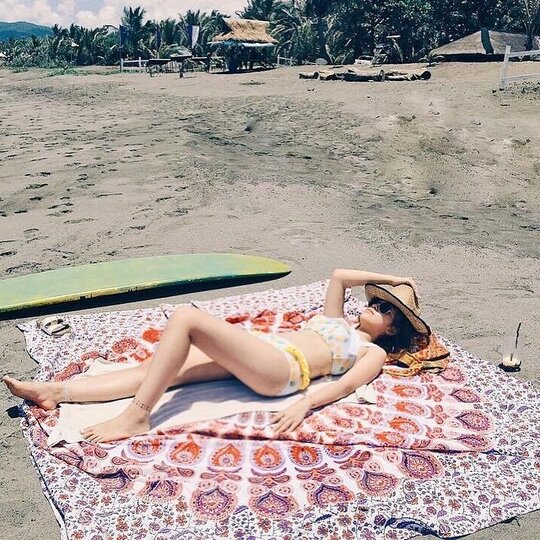 Do you have any tips to share for our Clozette girls who'd like to maximize their summer and make new memories?

My advice would be, for every adventure is an opportunity to unravel the great unknown--don't hesitate to grab it. As the saying goes "You'll never know if you'll never try". And after a while, the sun will set again and rise, and each time it does we just learn to admire its beauty--just like our tanlines and sunburns that will eventually fade. Summer is just like that when the waves touch our toes by the shore, they leave footprints in the sand. That's how you should remember every summer adventure.
Have any Summer memories to share? Let us know in the comment box below!