People are always talking about love at first sight, but the truth is, that instant connection you feel with someone has a lot to do with chemistry, literally — it has a lot to do with how you and the other person smell, and how much you like it. So, if you're a single lady still searching for Mr Right, it helps to find and wear the perfume that's irresistible to you, and someone out there is bound to cotton to your scent. If you're happily involved or married, here's a very useful trick to keeping your chemistry alive: perfume up even when you're at home and, like Marilyn Monroe, before you go to bed. There's nothing like the right scent to get you in the mood for love.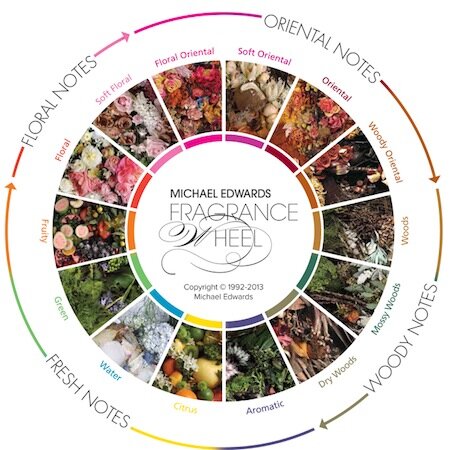 With Valentine's Day ahead of us here are a few ideas of His & Her perfumes that are perfect complements to each other, and hence for you and your significant other. Perfumers have painstakingly created these matching fragrances based on ingredients from the different scent families — oriental, woody, chypre, floral, aromatic and citrus. Someone even came up with a fragrance wheel (above) that sheds light on the term "opposites attract" — apparently, all you have to do to sniff out complementary scents is identify the ingredients in your favourite fragrance and look across to the spectrum of ingredients on the opposite half of the chart. Now, if only finding Mr Right was as simple as that.
Dolce&Gabbana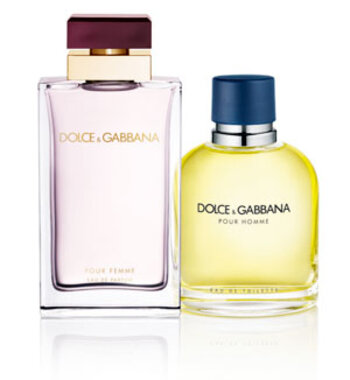 The Pairing:
Dolce&Gabbana Pour Femme (chypre-floral) and Pour Homme (aromatic-fougere)
Her Notes:
Neroli, tangerine and raspberry on top; jasmine and orange blossom at the heart; and marshmallow, vanilla, heliotrope and sandalwood at the base.
His Notes:
Bergamot, tangerine and neroli on top; lavender, pepper and sage at the heart; and tobacco, cedar and tonka at the base.
Hugo Boss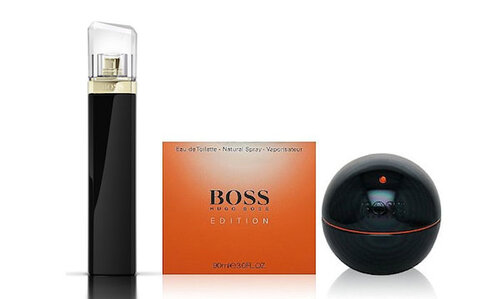 The Pairing:
Hugo Boss Nuit (floral-aldehyde) and Boss In Motion Black Edition (woody-aromatic)
Her Notes:
Aldehydes and peach at the top; white flowers, jasmine and sensual violet at the heart; and crystalline moss and creamy sandalwood at the base.
His Notes:
Bergamot, grapefruit, cardamom and kumquat on top; blue lotus, ginger, sage, tobacco and vanilla accord at the heat; and patchouli, vetyver, myrrh and sandalwood at the base.
Gucci Guilty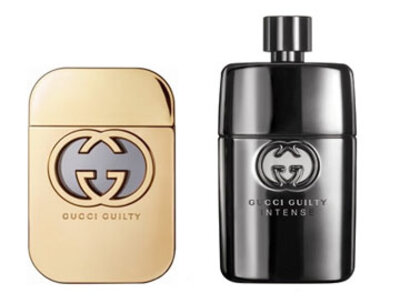 The Pairing:
Gucci Guilty Intense for women (oriental-floral) & for men (aromatic-fougere)
Her Notes:
Pink pepper on top; lilac at the heart; and patchouli and amber at the base.
His Notes:
Lavender and lemon at the top; orange flower at the heart; and cedar wood and patchouli at the base.
What's your go-to fragrance for the coming Valentine's Day? Snap a photo and share it with our Beauty Community!