The quest for holy grail skincare products is a never-ending process. So when one product makes a buzz, it definitely piques our interest. This is the case for the Marc Jacobs Youthquake Hydra-Full Retexturizing Gel Créme.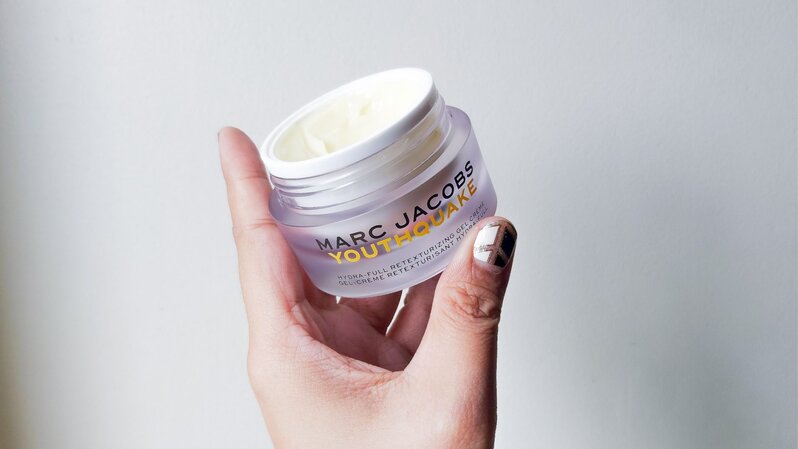 While it has a delectable cocktail-like scent and a promise of ultra-hydration and skin texture-overhaul, beauty enthusiasts are divided when it comes to this product. As someone who loves moisturisers, I just had to see whether or not this truly is of holy-grail material. After almost a month of using the product, while dealing with skin issues just before the holidays kick in, these are my thoughts.
Packaging, appearance and texture
Dressed in a jar packaging that's very sleek and clean-looking, the Marc Jacobs Youthquake, which retails for SGD30/~USD22 for 50ml, has a nice weight to it that makes it feel sturdy and luxurious. After opening the jar, it reveals a secondary cap made for sanitary purposes, with a small notch to make it easier to remove and put back in place. It immediately gives off a scent, which is akin to a piña colada — one of the main draws of the product, according to its website and the reviews I've read.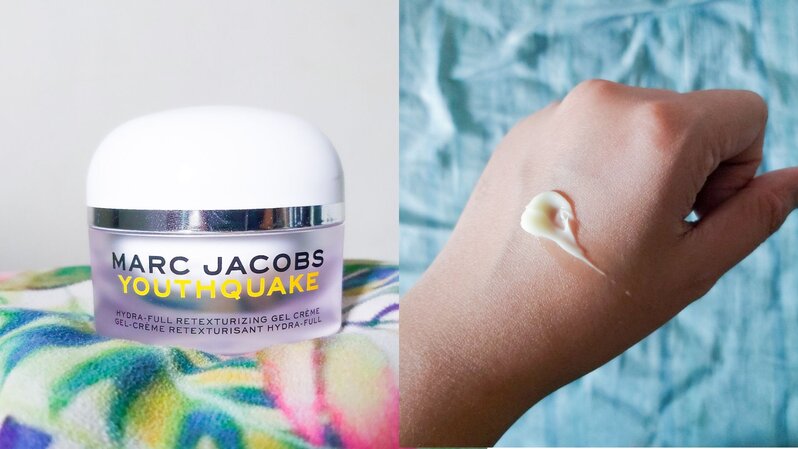 Application and usage
The product is a yellow gel créme that feels very rich and smooth on the skin. It applies flawlessly, leaving the skin with a soft sheen and a velvety finish upon fresh application. One possible downside might be that it's not exactly lightweight — which is why I use it only at night — and has the same feeling as when you put a facial oil. I don't find it weird because it's not too tacky or uncomfortable. After a couple of minutes, it also dries down. But this might turn off people who prefer their moisturisers to be weightless.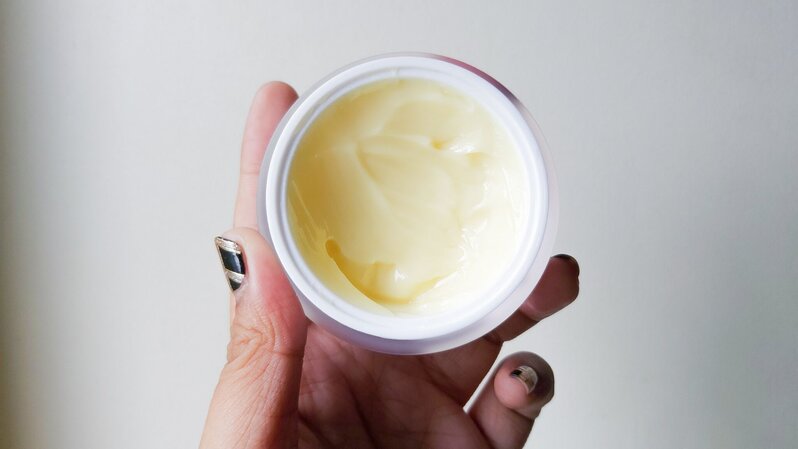 I was a bit hesitant to incorporate a new product into my routine when I got a hold of this because I was really having a bad skin week. But waking up to soft and supple skin after using it for the first time made me eager to continue. It does a good job at moisturising and re-texturisation (as the product claims); you can actually feel it when you touch your skin after using it. I didn't experience any breakouts or other weird results while using it despite having sensitive skin, so that was definitely a good sign. I now even reach for it more often than my other current moisturisers and sleeping masks because of how much I love the morning-after feel.
Overall thoughts
Reading reviews prior to testing it gave me doubts about its efficacy. But after incorporating it into my routine, it proved that skincare really is personal.
The rich coconut and pineapple scent was a treat to the senses. It also pushed me to do my skincare regimen no matter how tired I get. Meanwhile, I can see why the shiny after-effect and heavy texture can turn off people with oily skin. However, as someone with a lot of dry patches to deal with, the thickness works quite well in making my skin more hydrated and radiant. I also noticed that it helped give my skin a nice glow, and it even helped soothe some pain and peeling that I got from extreme sunburn. Picking it up will really just boil down to preference. Curious to give it a try? You can find it at
Sephora Singapore
.
Next up, have you read our review of Kiehl's bestselling serums?