The quest for holy grail skincare products is a never-ending process. So when one product makes a buzz, it definitely piques our interest. This is the case for the Marc Jacobs Youthquake Hydra-Full Retexturizing Gel Créme.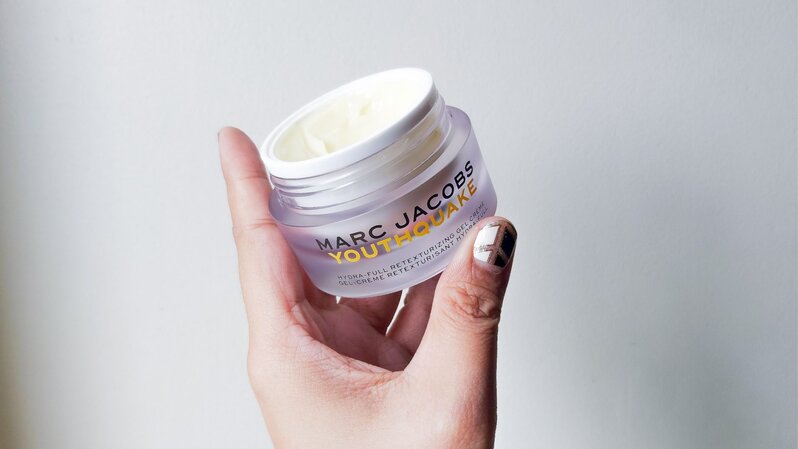 While it has a delectable cocktail-like scent and a promise of ultra-hydration and skin texture-overhaul, beauty enthusiasts are divided when it comes to this product. As someone who loves moisturisers, I just had to see whether or not this truly is of holy-grail material. After almost a month of using the product, while dealing with skin issues just before the holidays kick in, these are my thoughts.
Packaging, appearance and texture
Dressed in a jar packaging that's very sleek and clean-looking, the Marc Jacobs Youthquake, which retails for SGD30/~USD22 for 50ml, has a nice weight to it that makes it feel sturdy and luxurious. After opening the jar, it reveals a secondary cap made for sanitary purposes, with a small notch to make it easier to remove and put back in place. It immediately gives off a scent, which is akin to a piña colada — one of the main draws of the product, according to its website and the reviews I've read.