With spring season near its end and summer on its way, these are the perfect tools to transition your look seamlessly. Here are the latest launches of March.
Bifesta Sensitive Cleansing Lotion


Bifesta Sensitive Cleansing Lotion, price unavailable


Living in the city can be so stressful for your skin. As the day wears on, all the smoke, dirt, and grime tend to pile up on your face, making your skin more sensitive. Cleanse your skin properly and defend it from city stress with Bifesta's Sensitive Micellar Water. Its gentle formulation makes sure you get all the cleansing power you need without the harsh chemicals.
La Prairie White Caviar Crème Extraordinaire and Illuminating Pearl Infusion


La Prairie White Caviar Crème Extraordinaire, SGD1090/~USD804 and La Prairie Illuminating Pearl Infusion, SGD850/~USD627


La Prairie welcomes two newcomers to its famous White Caviar range. The White Caviar Crème Extraordinaire is an ultra-luxurious moisturising cream that eliminates dark spots and gives you flawless, luminous skin. The White Caviar Illuminating Pearl Infusion, on the other hand, works as a powerful serum that targets age spots, redness, and greyness. Now you can harness the power of light with these two products.
Lancôme UV Expert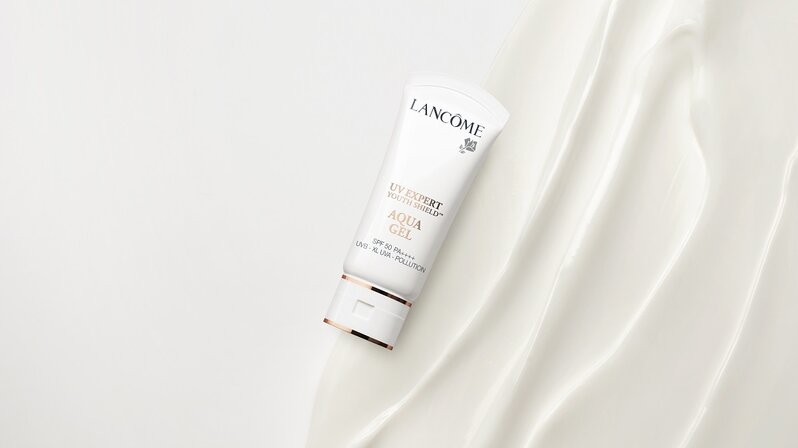 Lancôme UV Expert Gel Cream, SGD75/~USD55


Combat the signs of premature skin ageing through the Lancôme UV expert range. Designed to defend the skin from environmental aggressors and shield it from damaging UV rays, the range has been updated with a luxe white and gold packaging and Edelweiss flower extract which acts as a powerful antioxidant.