As we step into the warm months of summer, it's a given that we'll need to adjust our skincare regimen and makeup picks. It's time to pump up the SPF, slather lightweight moisturiser and keep sebum at bay. As for makeup looks, we challenge you to be brave and wear a little bit of colour and glitter to match the upbeat mood of the season. With that said, here are the latest beauty launches that can help you gear up for the hottest months of the year.
Urban Decay x Kristen Leanne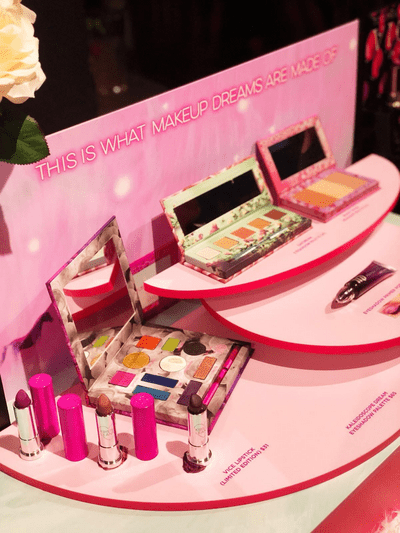 We were there last Wednesday when Urban Decay Cosmetics officially launched their collaboration with Kristen Leanne in Southeast Asia. All products in the collection are finally available at sephora.com.sg and in all Sephora stores. And starting 8 March, it will also be up for grabs at Urban Decay freestanding stores in Takashimaya S.C., Vivo City, and Bugis Junction. Check out our first impressions on the Kaleidoscope Dream Palette and explore the other products in the collaboration, too.
Shiseido Perfect UV Protector Range and White Lucent Brightening Skincare Powder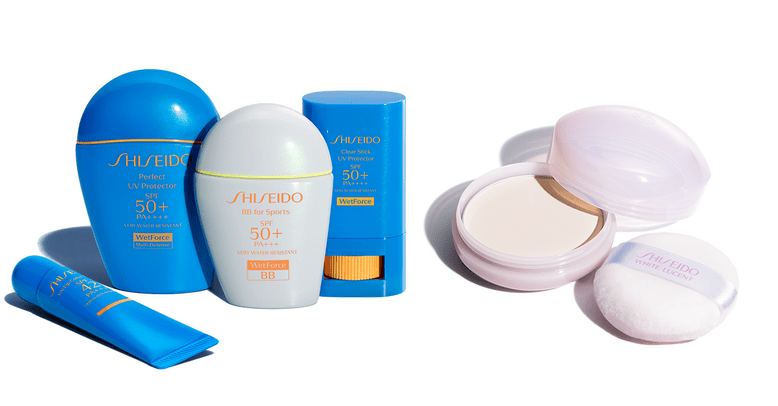 Shiseido Clear Stick, SGD38; Perfect UV Protector, SGD59; UV Lip Colour Splash, SGD33; Shiseido White Lucent, SGD65
Protect your skin from the sun with Shiseido's improved Perfect UV Protector line. It includes the Shiseido Clear Stick which is perfect for quick touch-ups, the Perfect UV Protector for maximum sun protection, a BB tinted sunscreen that serves a dual purpose and the UV Lip Colour Splash that combines lip colour and sun protection. Another new release that's perfect for the summer heat is the Shiseido White Lucent which keeps excess oil at bay and at the same time boosts your skin's radiance with its brightening ingredients.
Vichy LIFTACTIV Brightening Skin Corrector and Idealia Lumiére Illuminating Moisture Night Peeling Care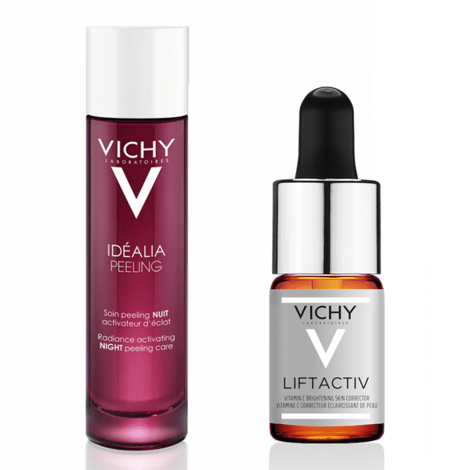 Idealia Lumiére Illuminating Moisture Night Peeling Care, SGD40; LIFTACTIV Brightening Skin Corrector, SGD52


During the summer months, we may experience more hyperpigmentation so a trusty brightening serum is a must. You may consider Vichy's new release, which is infused with 15% Pure Vitamin C and Fragmented Hyaluronic Acid. It's suitable for sensitive skin and is clinically proven to regenerate skin's radiance. It's an antioxidant and anti-fatigue solution in one. It's available at leading pharmacies.
Another new release from Vichy is the Idealia Lumiére Illuminating Moisture Night Peeling Care. If you have sensitive skin, this overnight peel is for you. It's non-abrasive and grain-free and helps skin achieve hydration with radiance and glow by speeding up skin's renewal process with no redness, burning sensation or any discomfort.
THEFACESHOP's Dr Belmeur Advanced Cica Skincare Collection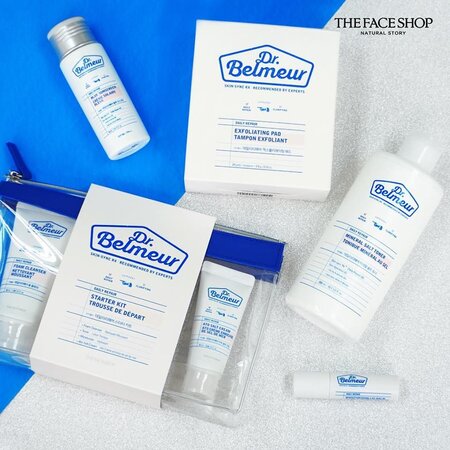 The Dr. Belmeur Advanced Cica line is aimed at improving the skin's overall condition by using only pure ingredients and safe formulas. The collection includes a Recovery Serum, Recovery Cream, Hyaluronic Mask and hand cream. Active ingredients in the line are ceramides, Panthenol, Centella Asiatica Extract and the trademarked SKIN-SYNC RX — all of which work to strengthen the skin and its moisture barrier.
Kiehl's Clearly Corrective Brightening & Soothing Treatment Water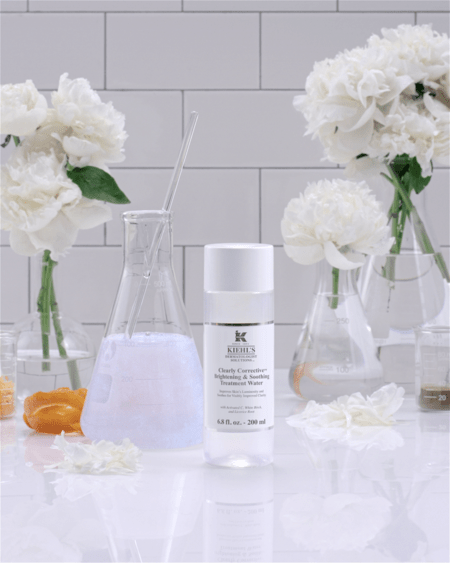 SGD59 (200ml)
Uniquely formulated with Licorice Root Extract, White Birch Extract, and Activated C, Kiehl's Clearly Corrective Brightening & Soothing Treatment Water instantly refreshes skin, hydrates and visibly brightens to diminish dullness and improve skin's natural clarity over time. It's perfect for a hydration boost this summer.
Estée Lauder Perfectionist Collection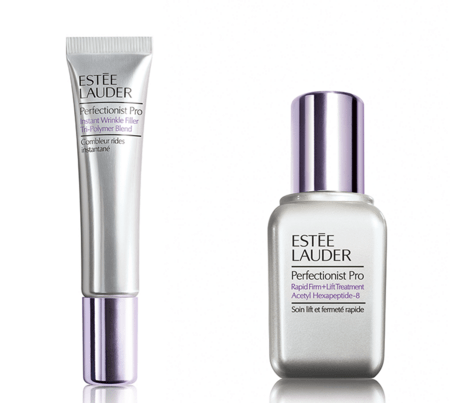 This professional skincare collection promises to give skin a resurfaced and more plumped look in just three days. And in just 14 days, it promises to give a firmer, lifted and more refined skin. Check them out at Estee Lauder counters now.
Fresh Lotus Youth Preserve Rescue Mask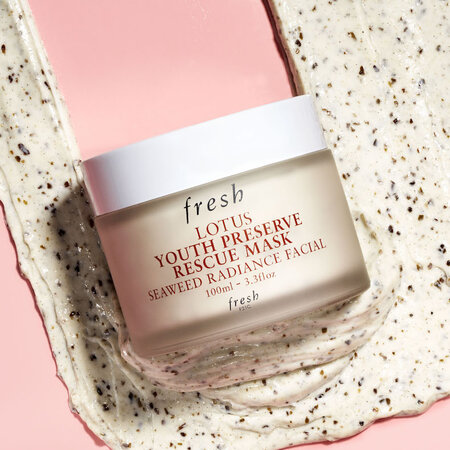 Want an instant pick me up? Try the Lotus Youth Rescue Mask from Fresh. It claims that in just five minutes, your skin will be rescued from its tired and dull complexion, restoring your youthful radiance.
Supergoop Unseen Sunscreen SPF40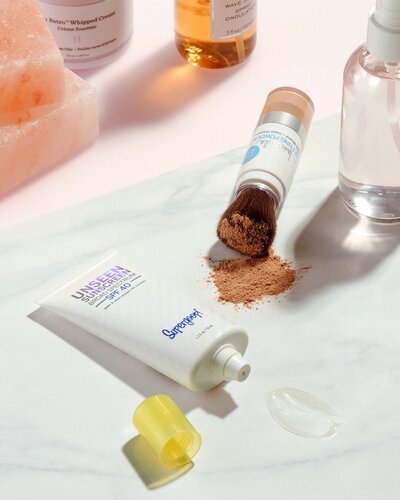 Looking for a primer and sunscreen in one? Try the new Unseen Sunscreen from Supergoop. We all hate white cast and tacky sunscreens so a smoothening and shine control sunscreen is really interesting. It's available at Sephora Singapore, Thailand, Malaysia, Hong Kong and the Philippines.
Clinique Moisture Surge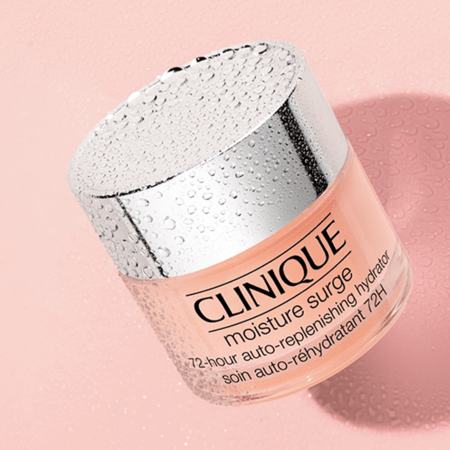 Don't let your skin be dehydrated this season and stock up on some really good moisturisers. Maybe you'll love Clinique's new Moisture Surge. It's a luscious and fast-absorbing gel-cream hydrator that delivers an unprecedented 72 hours of continuous moisture. You can use it as a regular moisturiser or a five-minute mask treatment.
L'OCCITANE Reine Blanche Whitening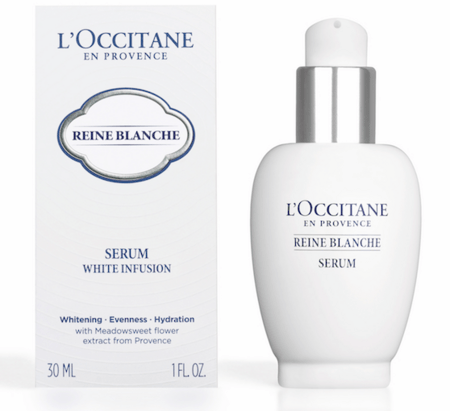 The Reine Blanche Whitening is back with an improved formula. Power-packed with not just one, but two floral extracts — Meadowsweet flower and White Florentine Iris. This fresh, gel-to-water serum brightens and restores clarity with a double hydrating and whitening action.
LANEIGE White Dew Sherbet Cream
Laneige offers a new way to keep your cool with its new White Dew Sherbet Cream. The velvety smooth sherbet-like texture offers a cooling experience as it softens and melts quickly into the skin. The refreshing sensation instantly soothes and lowers the temperature of flushed and fatigued skin from constant exposure to UV rays while boosting moisture levels.
Innisfree Jeju Pomegranate Revitalizing Range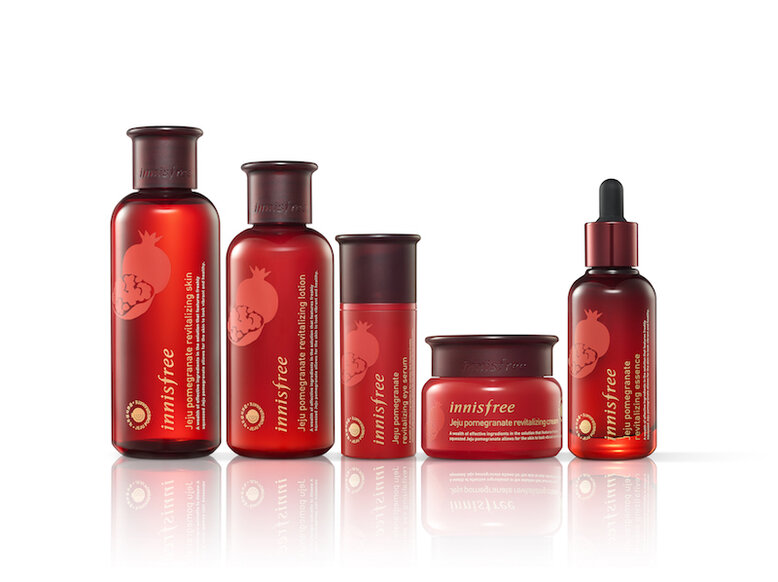 Essence, SGD46; Skin Toner, SGD30; Lotion, SGD30; Eye Serum, SGD39; Cream, SGD41
The Jeju Pomegranate Revitalizing Range is developed to address the early signs of ageing. It's packed with powerful antioxidants that fight free radicals and repair skin damage.The result is a replenished, vibrant skin with a healthy glow. It includes an essence, skin toner, lotion, eye serum, and cream.
Melvita Lily Extraordinary Water

Sun exposure can make our skin dull so it's essential to have a handy product that will give you a quick, refreshing hydration. Check out Melvita's Lily Extraordinary Water serum-lotion, which is infused with white star lily extract, wintergreen extract, and hyaluronic acid.
Quest Collection from Make Up Store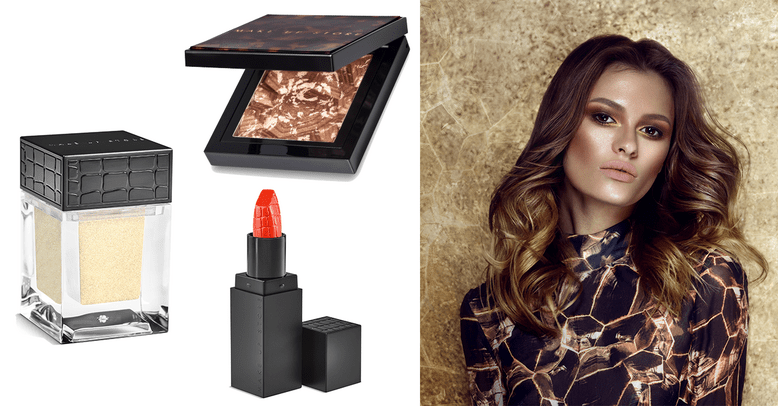 Bronzing Powder in Turtle, SGD59; Eyedust in Gold Glimmer, SGD32; X-Matte Lipstick in Eldorado, SGD32
This collection takes inspiration from the warmth, sun and tropical expedition, perfect for achieving that effortless, natural look with hints of gold tones. Quest comes with a warm-toned bronzing powder, eye shimmer and a bright red matte lipstick. Experiment with different makeup looks with this pigment-rich collection.
Don't miss last month's beauty launches, too!