When it comes to beauty products, I am a firm believer in layering skincare. It's irresistibly soothing to go through the motions of prepping the skin — without shortcuts — either for the day or for a good night's sleep. But it's quite a task to look for products that address all of the concerns of oily-combination skin. Finding that holy grail skincare item can sometimes feel like a pipe dream.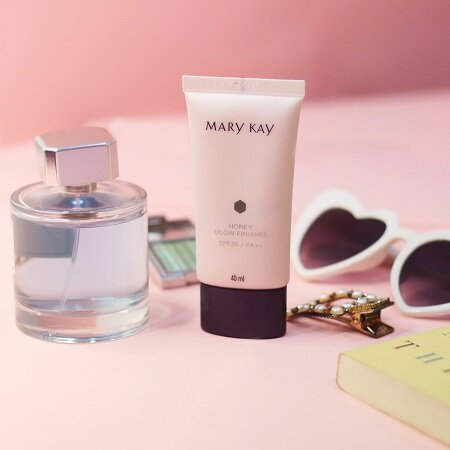 The Mary Kay Honey Glow Finisher is a tone-up cream to go under your foundation.
With claims to give an enviable glow as both a tone-up cream and a primer, the
Mary Kay Honey Glow Finisher
sounded too good to be true. Since I'm naturally tan and live in a tropical country, I was worried that it wouldn't suit my skin type. Here's how my experience went.
Claims
The Mary Kay Honey Glow Finisher has SPF35 with moderate UVA protection. It promises to be the perfect hybrid of skincare and makeup. As its name suggests, it's a finisher — not a sunscreen. You use it after moisturiser and before makeup, similar to a primer. It offers a skin tone-up for radiant-looking skin while also providing skincare benefits like whitening, brightening, wrinkle improvement, and SPF protection. It retails for PHP1,499/~USD26.90.
Packaging and Appearance
The box it comes in is holographic. In the right light, it casts a rainbow hue on the box. The component itself is more simple. Its matte blush pink squeeze tube makes it very travel-friendly. The tube itself tends to get dirty, especially when you're in a rush to do your makeup. It's easy to clean and since it's a squeeze tube, I was able to control how much product comes out.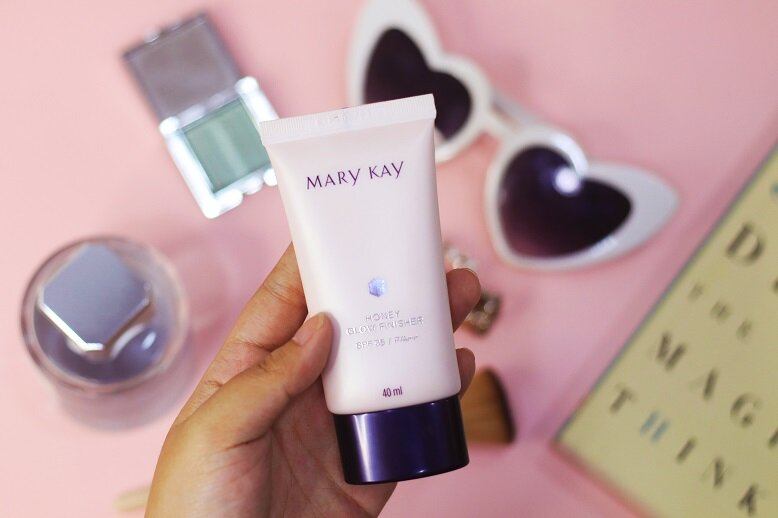 The Mary Kay Honey Glow Finisher has a blush pink theme: pink cream, pink tube.
The cream has a blush pink hue that's a tinge darker compared to the tube. I noticed a very mild, lotion-y scent but it's easy to ignore if you're not a fan of fragrances in skincare. It is also more liquid than cream in its consistency. Since it's very thin, it appears to sink into the skin upon application.
Application and Usage
Though it appears to sink into your skin, it does leave a slight pink film that never really goes away. I believe this is where the glowing and brightening benefits are supposed to be evident. Alone, it did make my skin look slightly more radiant. You could notice a slight difference between the colour of my face and my neck up close. I also tried using it with my daily foundation and noticed that the "radiance" disappears once I apply a thicker formula on top of it.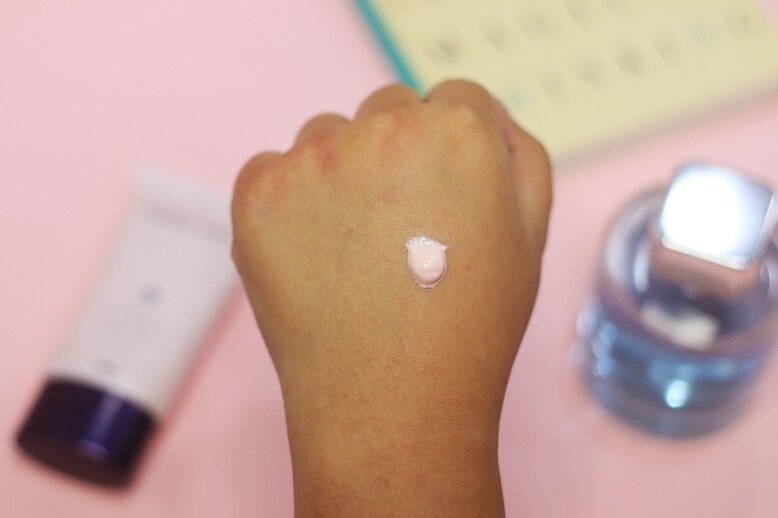 One squeeze of the tube gives you a pea-sized amount to apply on your face.
I also found that my skin tends to react to stronger product formulations. While I didn't experience any reactions during the first few days of using the Honey Glow Finisher, I did notice some bumps appearing after a few weeks of use. I immediately took a break from using the product to see if it was the culprit and sadly, it was. I did check the ingredients list, which had a lot of chemicals that went down the side of the box. It was good while it lasted.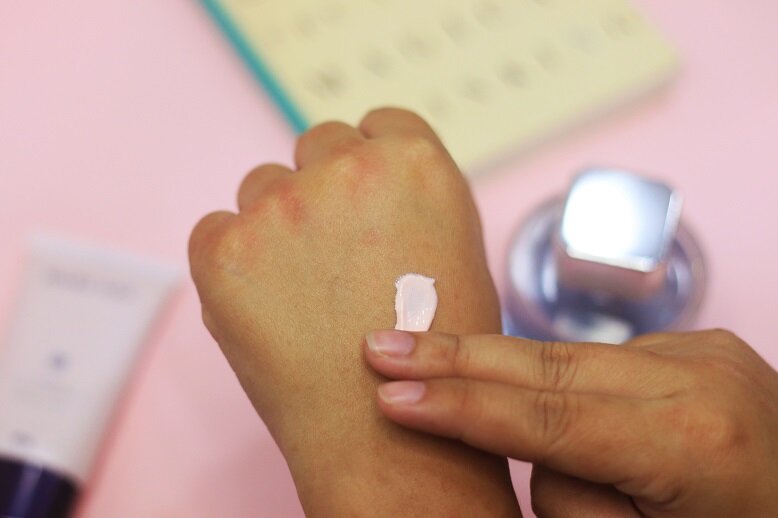 The cream is more liquid in consistency.
When it comes to its SPF protection, the Honey Glow Finisher does what it promised. I brought it with me to a beach trip during one of the hottest weekends of 2019. While the rest of my body got sunburnt, my face was safe from the dryness. I think it's good to have as an everyday SPF item if you want a two-in-one kind of product in your makeup bag.
Final Thoughts
I could see the convenience it offers as it could replace some heavier complexion products used on a daily basis. Since it also has SPF, it protects your skin from harmful UV rays. However, this might not be the product for you if you have sensitive skin. I think someone with dry or dull skin will be able to appreciate this product more. If you're looking for a product with skincare benefits and that boosts your skin's radiance, you might like this product. Otherwise, the Mary Kay Honey Glow Finisher is an okay product that adds an oomph to your look, but it's not necessary to include into your daily routine. If you must, it's better to use it on its own for a minimal glowy look.
*The product was sent as a press gift. The views and opinion of the reviewer are independent and purely editorial.

Interested in having a personalised skincare regimen?