Travelling takes a lot of planning. But because there are so many things to prepare for, there is always a tendency to leave some things to the last minute — packing being the most common. It's easy to throw things in our luggage just hours before our flight and feel like we're all set, until we realise that we've left an important thing or two as soon as we arrive at our destination.
But whether it's simply procrastination or you're just really pressed for time, there is a way to make sure you get your luggage prepped and perfect for your trip. Ahead, learn how to master the art of last-minute packing with our top tips.
Secure your passport and tickets
Rushing to get things done at the last minute can get really confusing. But before you get buried in piles of clothes to get your luggage in order, keep the important documents for your trip secured and in plain sight. Top tip? Put your house keys and mobile phone on top of it for easy grabbing before jetting off.
Follow this 4-step order
No time to work on a must-bring list? Then start packing based on priority. We suggest to start with this very specific order: undergarments, tops, bottoms, toiletries and other 'essentials'. Always make sure that you have at least 2 extra sets of the first three mentioned for contingency purposes, and do note that you can maximise your luggage space by prioritising tops than bottoms as you can repeat your pants without anyone noticing in photographs, in contrast to repeating tops or dresses.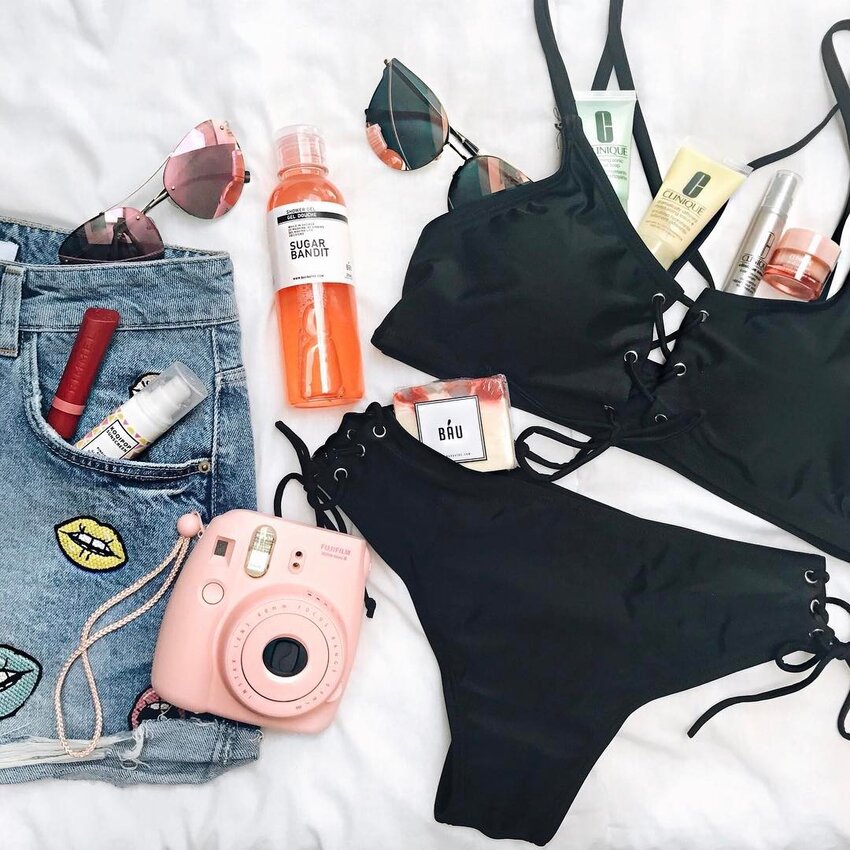 We leave toiletries and other essentials last on the list since these are the things that you most likely already have in your pouch or carry-on bag, and if you happen to forget these, it's much easier and cheaper to purchase them while travelling compared to undergarments or other pieces of clothing.


Go for travel-friendly beauty tools
​ghd platinum® tropic sky styler, SGD395
Whether you're a constant or occasional traveller, investing in beauty tools that you can easily slip into your bag like the Wanderlust collection from ghd is something to consider. Not only is it functional, lightweight, and convenient, it also comes in its own packaging that protects the tool without causing a bulk in your bag.


Maximise your airport OOTD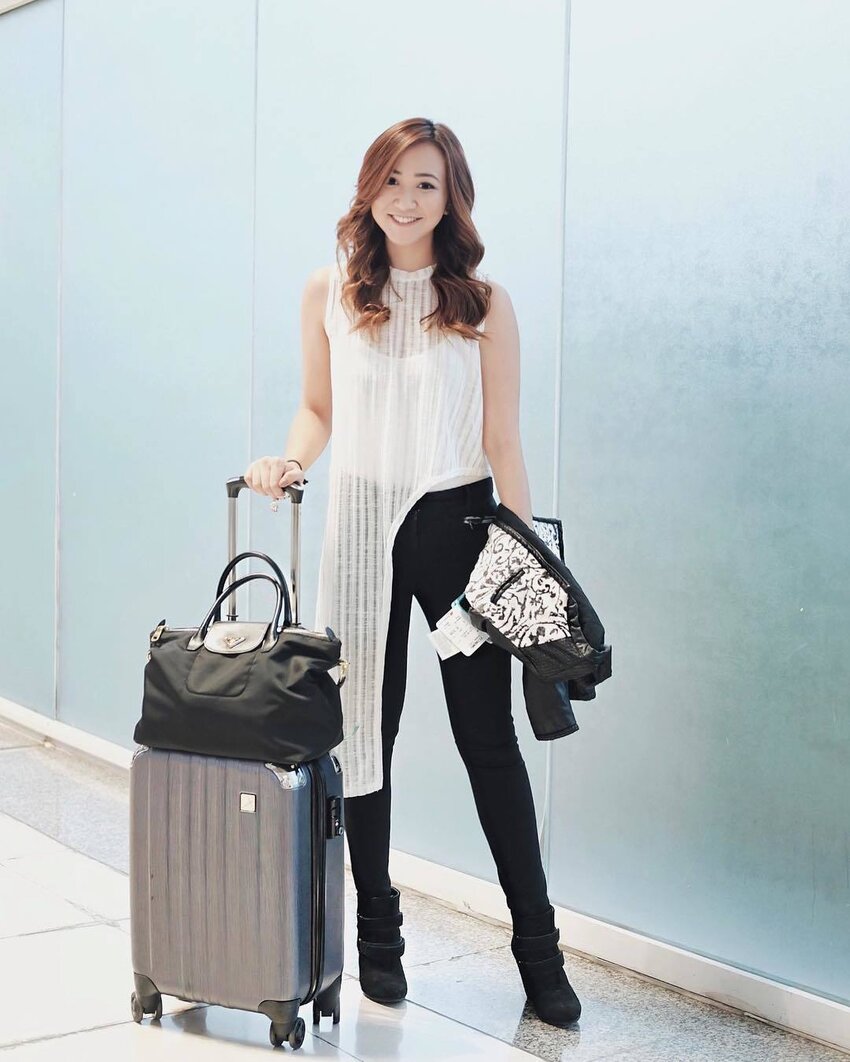 As much as we want our travel OOTDs to be on point, last minute packing doesn't exactly leave us a lot of time to calculate the best way to make all of our clothes fit into our bags. So wear an airport OOTD that you can 're-purpose' for later. Our list includes a jacket or a coat that works well with almost all the clothes you packed, your most fashionable yet comfy shoes that can serve well for both working through your itinerary and snapping your travel OOTDs, and jeans that are easy to camouflage simply by changing your top. Saved luggage space and IG-worthy airport outfit in one!
Breathe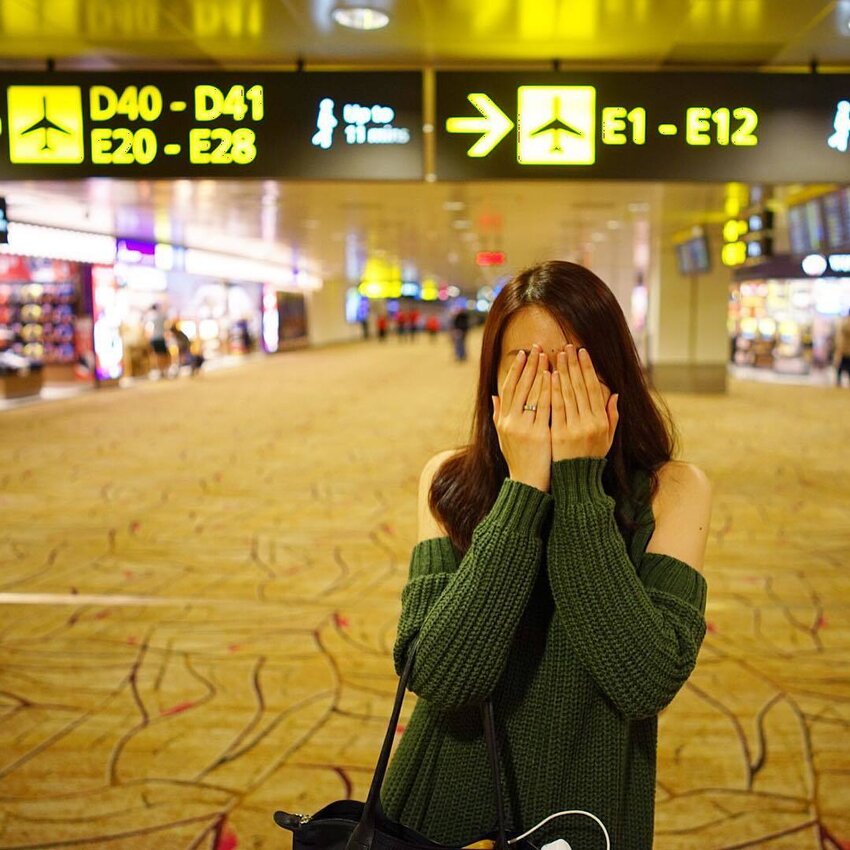 Don't get flustered and just enjoy every second of it. No use getting yourself worked up even before your trip starts. Just breathe, clear your mind, and it'll leave you more room to assess if you've forgotten anything.
(Cover photo from: ShaniaEvelyn)
Aced your last minute packing? Check out our guide to taking great travel photos next!