It is often said that beauty is in the eye of the beholder. But what's not discussed a lot in the name of beauty is eye health. We can all admit that we often overlook our eyes, not just in the name of beauty, but in our daily lives. It's high time that changes. Give your eyes the lovin' they deserve without compromising your beauty goals; there's a place where you can do that now — the ACUVUE® DEFINE® Beauty Eye Care Store.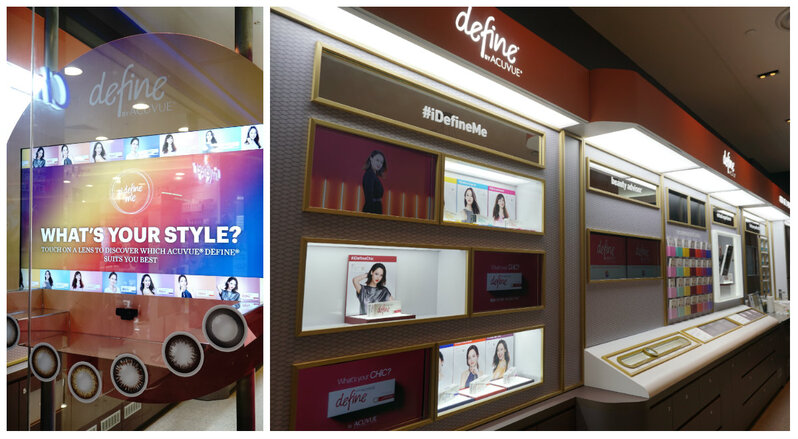 Created in partnership with
Mee Mee Eyecare
and can be found at
[email protected]
, it is your new hub for eyes that look, feel and are great. Get a recommendation on the best beauty look for you with the help of the ACUVUE® DEFINE® Digital Beauty Advisor. All you have to do is answer a personalised quiz and you'll get not only makeup tips for your eye shape but also advice on how to take care of the contact lens that look best on you.
There's also the DEFINE® Virtual Mirror where users can virtually try on DEFINE® beauty lenses along with different makeup features. Plus, you can get your eye health checked while you tick off your beauty goals list through the help of comprehensive eye health assessments, consultations and lens fitting services in the store.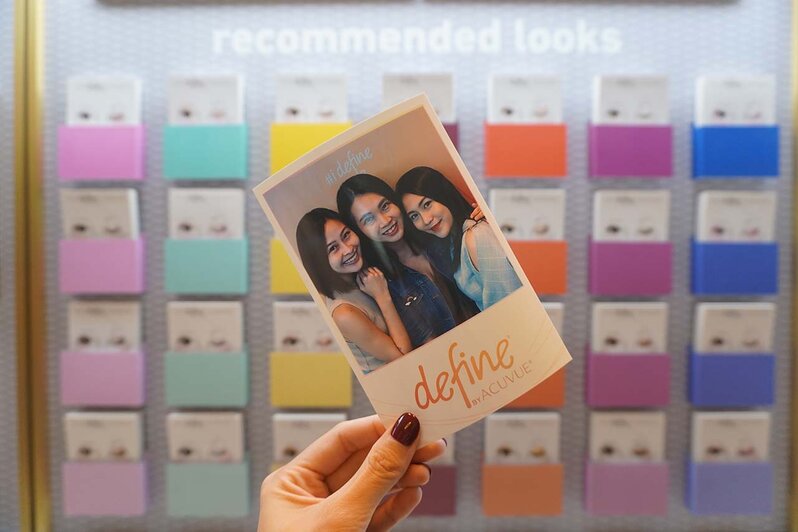 The concept sounds like a dream, so, of course, we had to test it out. Here's what three ladies, who have different eye health needs and experiences, have to say about the experience.
Jessie, someone who underwent LASIK surgery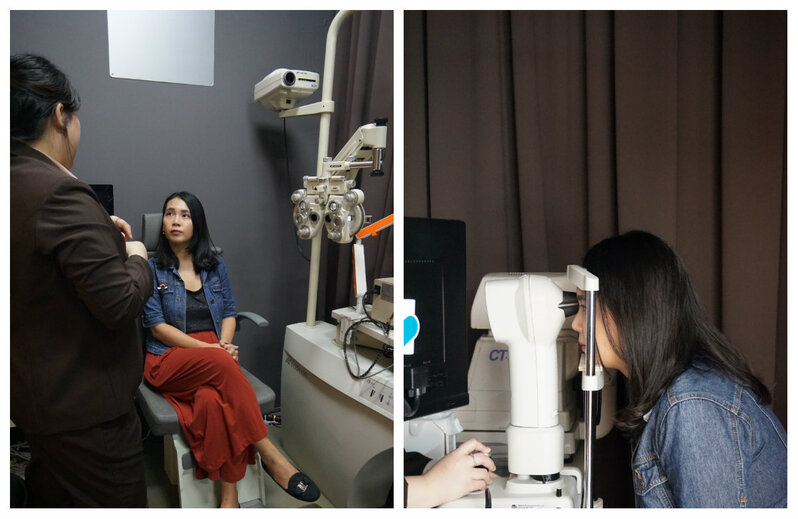 "I admit I was a little worried about my eye health prior to the appointment, considering the long hours I spend in front of digital devices daily.
Since I had undergone LASIK many years ago, I was pretty familiar with the eye check processes. The key difference, however, was that I did not have to wait a long while in between each station this time around. My optician was professional, prompt and insightful, taking care to explain every process and ensuring my comfort before proceeding. I like that they took the extra step of understanding the customer's eye care habits prior to beginning the tests, which she cross-referenced with the results to allow me to better understand the impact my screen time habits have on my eyes. It was definitely not a daunting experience as I recalled in my younger days, and I would strongly recommend regular eye checks to protect your peepers."
Becks, an Acuvue Define user
"What stood out for me during this eye health check was the incredibly comprehensive checks that you don't usually get at a regular optical store. Apart from the usual prescription check, there were other rather interesting checks that caught my attention. There's a topo machine that takes a picture of your cornea to see its curvature and health profile; a tonometer that captures your eye pressure; and even an OCT machine that takes a picture of your retina (back of the eye) for a truly thorough diagnosis. It also helped that my optician was incredibly patient and helpful in ensuring that I was well taken care of in terms of my wellbeing and my numerous questions.
Did I expect a healthy diagnosis after my eye health check at Mee Mee? Well, half and half. While I am guilty of spending hours on the computer every day, I make a conscientious effort to let my eyes "rest" every now and then. It also helped that I made a switch to Acuvue Define a few years ago and has been a loyal user ever since because of the all-around comfort these beauty lenses give me. But going on regular eye health checks should be in place – and I'm glad my latest was at Mee Mee."
Azleena, a beauty contact lens user
"Despite wearing contact lenses since I was 12, I have to admit that I am still quite careless when it comes to my personal eye health. Truth be told, I am more particular about the eyewear design than the manufacturer since switching from clear contact lenses to beauty lenses.
I was pretty nervous about my eye health check as first because I knew my vision is quite bad and I was unsure if it is due to wearing the wrong grade lenses or if my astigmatism has gotten worse. The optician brought me through several eye check-ups — more than any eye test I've been to! First up was the eye test to check the condition of my eye. Secondly, we did the typical visual acuity test. Bad news and good news: my astigmatism did not increase, however, the grade on my right eye went up by 100.
Thirdly, she tested for damage on my cornea — by far the most interesting test. She started by dabbing a harmless dye called Fluorescein into the corner of my eyes. It neither hurt nor sting. After a few blinks, the dye will stain your eyes temporarily to allow for corneal imperfections to be seen. Thank God I was all cleared for that. We also did several other tests that revealed that there were tiny red veins around my cornea due to long term wearing of lenses. (Note to self: Try not to wear contact lenses every day and rest on weekends if possible.) We also mapped the curvature of my cornea, and the optician showed me what the back of my eyeballs looked like, which was pretty cool.
What I found interesting is that my optician would not only do the tests for me but she would also explain what the tests were for in both medical and layman terms. She also made sure that I am comfortable doing the tests and gave me advice on how I could improve my eye health, what the consequences were if one were to not take care of their eyes. Overall, the eye tests were pretty interesting and eye-opening (no pun intended). I will definitely get a new box of lenses for my right eye so I don't strain my left eye any further."
ACUVUE® DEFINE®'s first-of-its-kind Beauty Eye Care Store is located at Mee Mee Eyecare, #04-03, 313 Somerset, 313 Orchard Road, Singapore 238895.
Plus, get your hands on ACUVUE® products here.