Zoë Kravitz, BANKS, Odeya Rush and Christopher Abbott are four young artists who possess enviable individuality, authenticity and innate coolness - the It Kids of this creative generation. This is why New York design house Coach chose to feature intimate portraits of these four to represent their latest collection.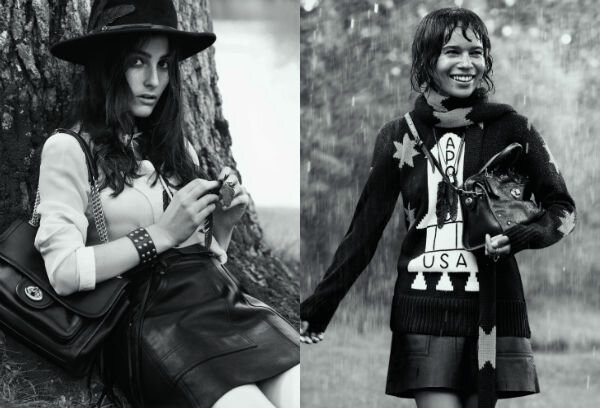 The idea of the 'American dream' is relevant all around the world – independent spirits who lead their lives in an individual, unexpected way," Stuart Vevers, Executive Creative Director of Coach, said. "The Coach Dreamers campaign offers a glimpse into the lives of four such souls. It captures the personality and attitude of the collection, as well as the people who will make it uniquely theirs. It celebrates cool, effortless ease, optimism and a sense of spontaneous freedom – all inspired by the spirit of Coach."
Shot by Mikael Jansson in the great outdoors, with styling by Karl Templer and art direction by Fabien Baron, the campaign features classic black and white photos of singer BANKS, actress and founding member of the band LOLAWOLF Zoë Kravitz, Israeli-American actress Odeya Rush, and indie film actor Christopher Abott.