War Paint, a new UK-based beauty brand, has gone viral on Twitter for all the wrong reasons. Labelled "For Men", the cosmetics start-up released a new ad featuring a muscled and tattooed bro going through his grooming routine before slipping on a skull ring. This did not sit well with people on Twitter, who claim the ad's very macho marketing feeds on male insecurities. A men's makeup line should be fine — great for equality, even — if it weren't launched in such a manner.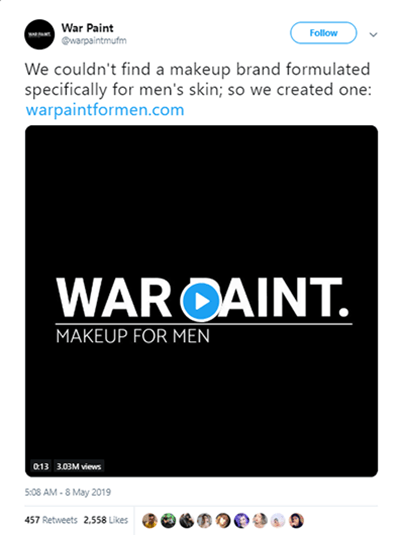 Men's makeup made specifically for men's skin?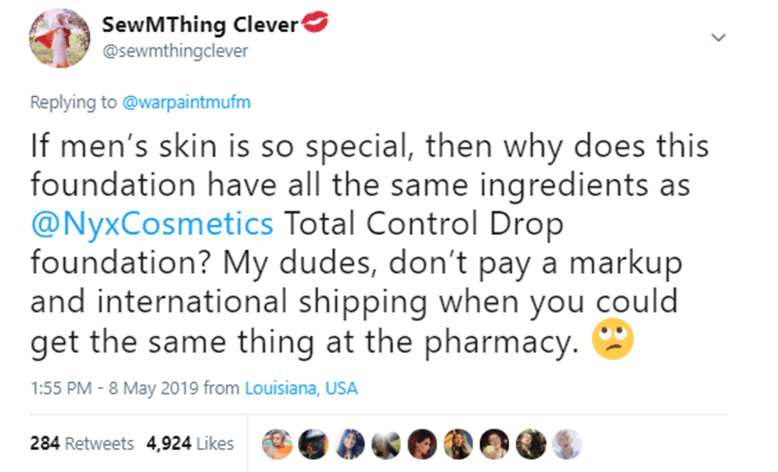 On their site, War Paint details how their brand is making products that are perfect for male skin. They cite various biological differences between males and females, like how male skin is tougher and so on. While these differences may be true to some extent, none of War Paint's products seems to be solutions for those "male-specific" needs. The use of Vitamin E, Tea Tree Oil, and more skin-caring ingredients in beauty products isn't new. Other skincare brands have already produced tons of products to cater for all types of skin. Yes, men can actually find something in that array to solve their skin-related issues.
A case of fragile masculinity?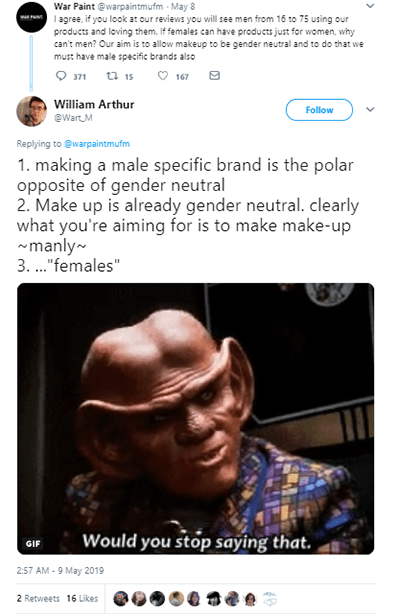 Although War Paint claims that they're for gender neutrality, people have continued to bash them online. Makeup is already gender neutral. But because they dressed their men's makeup products to be more palatable for masculine men, it's sending the opposite message. It's like saying that men can't practise self-care if the products aren't "manly" enough.
An issue of cultural appropriation?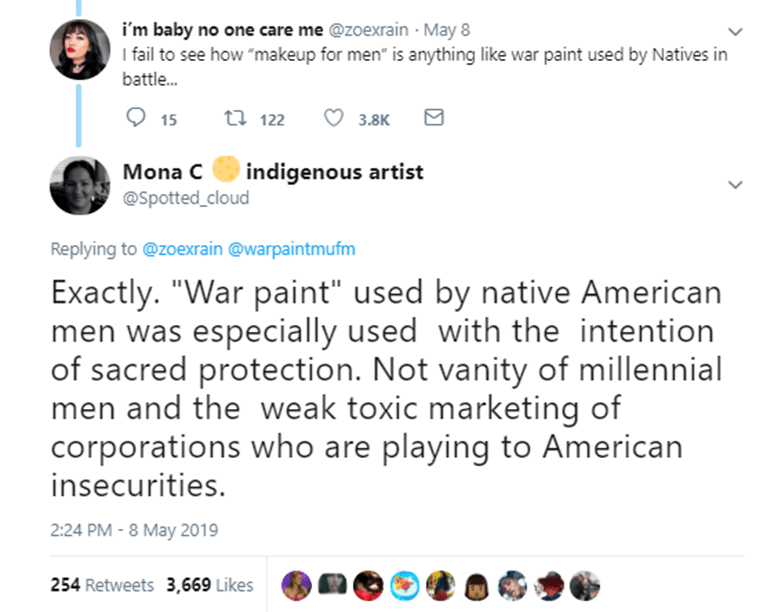 Last but not least, various tweets have called out the brand's name. They think calling men's makeup "War Paint" was being insensitive about the sacred cultural traditions of Native Americans and other minority groups. You'd think it can't get worse, but the brand seems to be keen on owning the most tone-deaf award of the month.
(Cover photo from: @warpaintformen)
Next, find out what's inside a man's grooming kit.