It's time to stop crashing into chapped lips city and start escaping to nourishment nation. In case you missed it: Lips have skin! So it's only fitting that you give them as much — if not more — care as you do every other part of your body. Inspired by skincare, here's a routine you can easily follow for luscious lips like no other.

Nourish and protect
Envelop your lips with nourishment and protection. The
Mentholatum Melty Cream Lip
— made by Japan's number 1 lip balm brand* — is just right for this. Made with Cream Touch Technology, it effortlessly melts on your lips upon contact with your body heat, leaving your puckers feeling extremely soft and smooth. It also has Moist Bank Technology that uses Superior Water Holding factor that absorbs and locks in moisture for soft lips all day.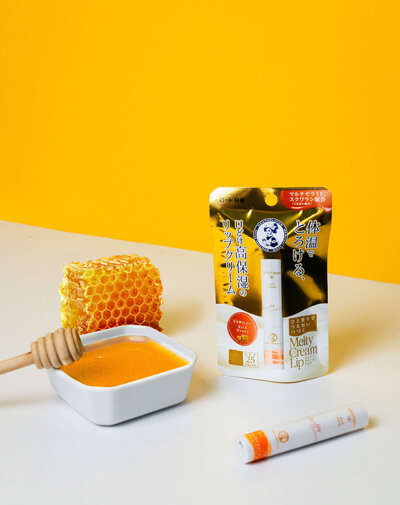 Plus, it contains three types of ceramides that help strengthen the skin on the lips' water barrier, making sure the moisture stays on for long. It's packed with eight botanical oils and extracts too — Shea Butter, Raspberry Seed Oil, Cranberry Seed Oil, Sea Buckthorn Berry Oil, Evening Primrose Oil, Borage Oil, Avocado Oil and Moroccan Argan Oil — for extra nourishment. On top of that, while nourishing your lips, its SPF25 PA+++ will protect them. Take your pick from the Fragrance-Free variant or the Rich Honey flavour and bid chapped lips goodbye.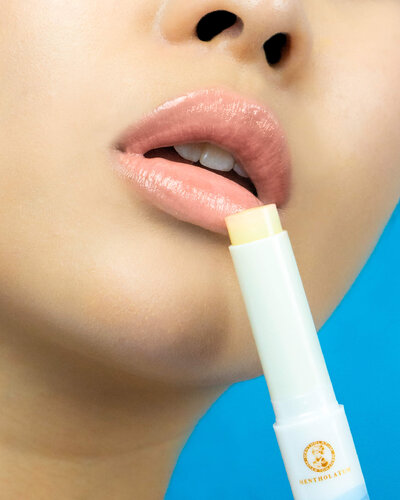 Moisturise consistently

Having moisturised lips, just like healthy skin, needs consistency. Incorporate your lip care into your self-care routine — and make sure you make a habit out of it. Here are easy ways to do it.
Tip 1: Put on lip balm as the last part of your skincare routine.
It's the perfect way to cap off this self-care activity — like sealing the deal on your routine.
Tip 2: Apply before lipstick.

It also works great because it prepares your lips for any lip colour product you want to apply next. Your lipstick — whether in a bullet or the liquid type — will glide on smoothly and evenly.
Tip 3: Apply lip balm after every meal.
It's a must so you can replenish any moisture on the lips that was lost during the activity.
Tip 4: Swipe on the Mentholatum Melty Cream Lip before you head off to slumber.

Now, we've heard of sleeping masks to replenish the facial skin while you sleep. Do the same for your lips and wake up to nourished puckers.
Exfoliate gently

Every once in awhile, it's important that you ward off dead skin cells from your lips first. The best part is, you don't need something fancy to do it. Take your pick: sugar with a little bit of honey, or a moist towel. Yup, those two work great in gently taking off flaky skin on the lips that you don't want to deal with — just remember to scrub gently.
Jumpstart your lip care routine. Get the Mentholatum Melty Cream Lip at all pharmacy stores in Malaysia and online via Shopee, Lazada and Hermo.