The meaning of mindful beauty varies depending on who you ask. For some, it's mindfulness put into action through beauty routines. For others, it's a beauty philosophy. In terms of beauty biz lingo, it's a phrase for brands and businesses that consumers want to support because they promote values such as the importance of natural ingredients, sustainability, slower consumption, wellness, and more.
With beauty lovers wanting products that make them look and feel good, the number of mindful cosmetic users grows by the day. But what does mindfulness in beauty really entail? We explore the different meanings with the help of three beauty enthusiasts to figure it out.
It's a lifestyle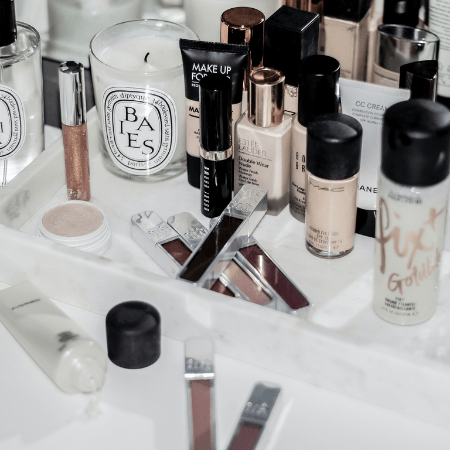 "Mindful beauty is more of a lifestyle rather than a stamp you can look for on the labels of the products you purchase," Abiele Bernardo, a mindful beauty advocate, shared. "It is how you translate the beauty of the morals, beliefs, and advocacies you believe in into your physical beauty."
Abiele has been sharing her thoughts on mindful beauty on her Instagram account where she tags her post under the #mindfulbeauty hashtag. Since last year, she's been using it as her beauty diary where she documents her journey of practising conscious consumption while sustaining an all-local, cruelty-free, and sustainable beauty routine.
"I get to learn new knowledge on how to take care of myself holistically while unlearning habits that have led to a damaging understanding of beauty. It helps me stay intentional and realistic in my beauty journey."
The philosophy of mindful makeup
For Kristel Yap, a professional makeup artist, it means something else entirely and not directly connected to slower consumption. "Mindful makeup, for me, is the intelligent and strategic ways you can enhance your own beauty," she explained. "I'm not speaking for everyone, but it's a pretty common Asian experience that we grew up with Western or American beauty influencers and the beauty templates they work with don't work for us."
Ever since she was young, she already had the foundations of this philosophy in mind but it was through makeup school — she attended a 6 months-long course by MAKE UP FOREVER in Korea — that she deepened her understanding of it. "Koreans don't try to look American, I noticed that they wanted to look like more beautiful Koreans," she explained, adding that this makeup philosophy inspired her to hone the makeup application techniques she uses with her clients. "I talk to dermatologists and plastic surgeons to gain a better understanding of facial features and where I can place makeup to be more flattering on you."
She shares her tips through her #MindfulMakeup workshops, where she teaches her students how to apply makeup to flatteringly highlight their favourite features while also addressing any areas of aesthetic insecurities in the process. For Kristel, it's all about customising the way you use your makeup to your individual situation.
Maybe it can be both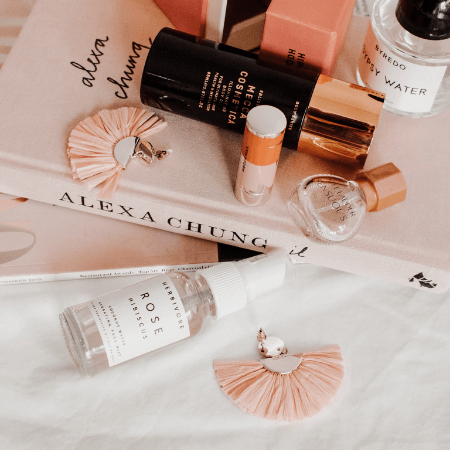 Yet the meaning of mindful beauty can be both a lifestyle choice and a beauty philosophy. "It is when you are aware of what is best for your skin and body," shared Dani Ong, a beauty content creator. "Sometimes, we tend to get swayed by our favourite celebrities and buy what they recommend just because they've advertised it 'worked for them.' But if you are able to be mindful about what you put on your skin and what you put in your body, then you are able to make better decisions on what's best for you."
The concept of being more mindful when it comes to beauty was introduced to her through a workshop with Kristel. "I joined her #MindfulMakeup session back in 2020 and learned not just how to put on makeup for my face shape and colour but also to be more conscious and aware of what is best for me. I was made aware of my own features and catered to that and not the other way around."
While that particular session focused on makeup application, she's also applied it to her skincare. "Being someone who receives skincare products as PR can be overwhelming, especially if I need to review a product," she explained. "But I use products in my skincare routine depending on how my skin feels. I don't use products out of force or hype. I make sure what my skin needs is provided."
In this case, mindfulness with regards to beauty, in general, is a matter of discovering your needs, wants, likes, and dislikes and consciously using this knowledge to have better self-perception. "Getting to know yourself, whether it be through physical beauty like makeup and skincare or through inner beauty (self-love) is mindful beauty," Dani said. "It is when you are aware and accepting of your whole self and cater to that. Not blaming yourself for what you think are 'flaws' — those are actually what make you beautiful."
Self-care in action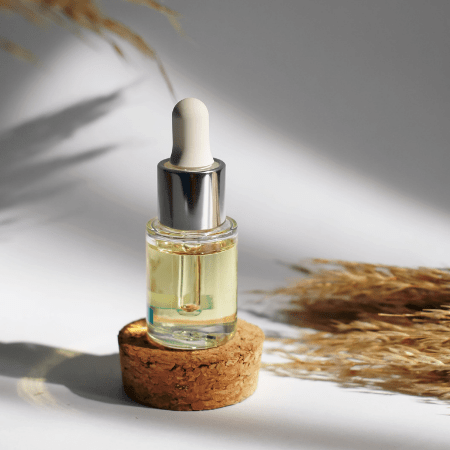 As a consequence, the movement has also become a way for people to be more self-aware of how beauty products impact their mental health. "Being more aware of myself and what my body needs definitely helped remove stress from my day-to-day," Dani observed.
"I started creating a mindful routine for myself as a way to start my day right and be able to regroup myself at the end of the day. Ever since the pandemic hit and all of the madness that followed, it's good to be able to have 10 to 20 minutes to yourself before diving into life in the new normal."
Since Kristel's approach is more about owning what you already have, there's an empowering aspect to rejecting Western beauty norms. Appreciating our Asian features and knowing how to enhance them strategically is a readily available confidence boost we all can use.
Another aspect of the mindful beauty movement is the multi-purpose use of essential oils, which are used as aromatherapy and as beauty ingredients. However, it doesn't encompass all the nuances of the movement. "There isn't a need to incorporate essential oils and crystals into your skincare routine. It's not really about the products used but the intentions behind their use," Abiele explained.
Mindful beauty: an evolution of beauty movements?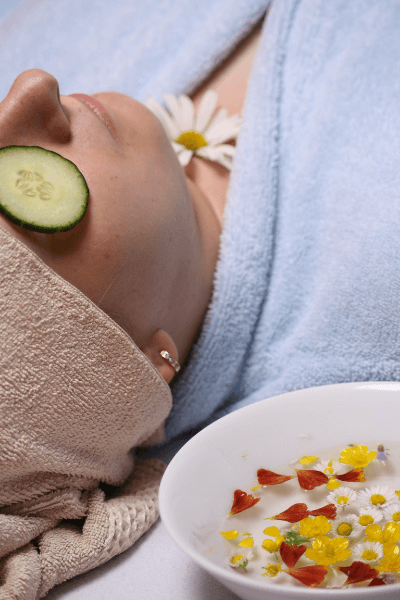 Mindful beauty seems to be so similar to other beauty movements such as clean beauty, slow beauty, and holistic beauty. "They're all geared towards a sustainable beauty routine where you are conscious of taking control of caring for yourself while caring for the community around you," Abiele shared.
She explained that it all started from clean beauty, where people focused on supporting "all-natural, cruelty-free, and ethically sourced products". Taking the core learnings from that movement, it developed into slow beauty where we apply minimalism to beauty. This was done by "downsizing beauty collections" and ridding ourselves of the compulsive "need to purchase more of what we already have". Slow beauty also supports buying from small businesses that do not mass produce their products.
From slow beauty, we arrived at the concept of holistic beauty which applies the ethos of clean and slow beauty to your body, mind, and soul.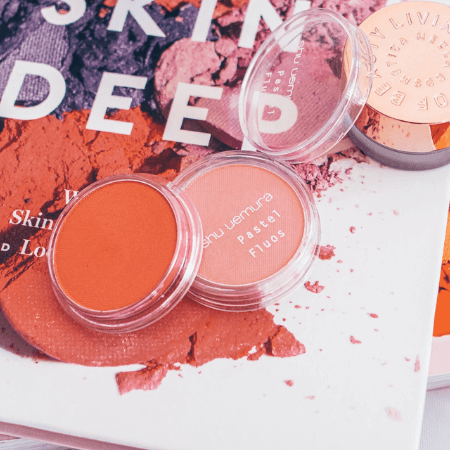 Now, finally, we are at mindful beauty. This latest evolution, according to Abiele, has added the key component of intentionality or being more aware of why we do our routine and how we do it. "It's understanding that our individuality is a system that needs to be maintained through conscious choices of which products to use, what exercises to do, and what knowledge to read."
Do it for yourself
At the end of it all, the exact meaning of mindful beauty varies from person to person. But the shared belief is tailoring your routine and techniques in a way that is customised specifically to your face and needs. Forget about what gurus and traditional advice you grew up with. Figure out what works best for you and use it with intention.
It's okay to be curious about makeup trends you see online. But in everyday looks, Kristel recommends looking for inspiration from Asian-centric tutorials and Asian creators. "I believe that if you want to have an easier time with your makeup journey, go with your people — where you feel represented, where the looks look like the kind you want to create," Kristel shared. Once you figure out the techniques that deliver the look you want, apply that in future. You'll need to go through trial and error but it's worth the effort.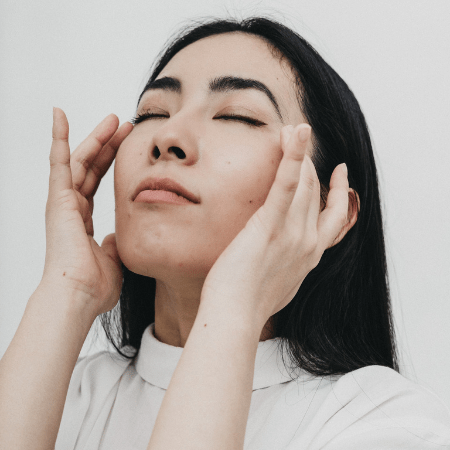 "Mindful beauty is personal and there's no way that what you envision mindful beauty is the same as another's. It depends on what your skin or body needs, and not what society sees fit," Dani said.
"There is no such thing as a perfect mindful beauty routine. It's better to be patiently practising and learning an imperfect routine rather than not being mindful of your beauty consumption at all," Abiele shared.
We can all learn something from the movement. If it helps amplify the relaxation and fulfilment we get from our makeup and skincare routines, then it can only be good for us.
(Cover photo from: Scandinavian Biolabs via Unsplash)
Next, delve into the world of the Project Pan community.