Gone are the days when brides were restricted to wearing white gowns. Now, ladies can walk down the aisle in a colourful dress or even a pantsuit. It's the age of 'you do you' and brides-to-be are certainly having fun dressing up for their wedding without having to follow conventional restrictions. Even the footwear selections are becoming varied. Not the type of gal who's comfortable wearing heels on your special day? No worries. From designer studded sneakers to sleek boots, here are modern bridal shoes you should consider wearing on your wedding day.
Keds x Kate Spade New York Triple Decker Pearl Foxing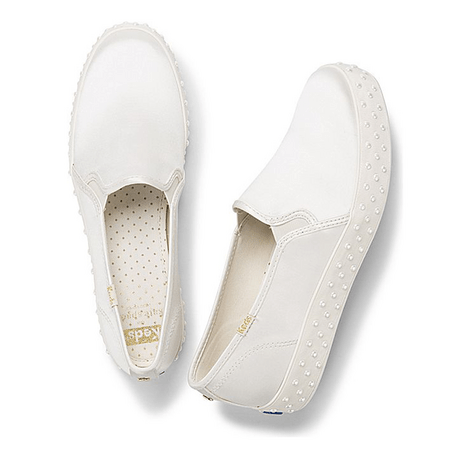 PHP3,995/~USD76.29
This pair is the perfect alternative to the usual white stiletto. With a pearlized platform and metallic canvas, it looks just as elegant as any of the traditional bridal footwear. Even if you opt to wear the classic heel when walking down the aisle, you can have these ready for the reception festivities so you can mingle with guests, dance to the beat and have fun with ease.
Keds x Kate Spade New York Triple Decker Sneakers Bow White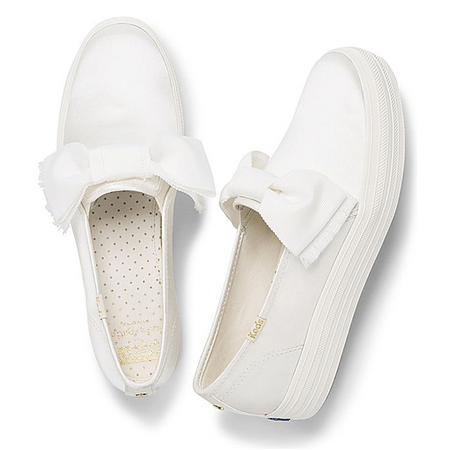 PHP5,495/~USD104.93
Another piece from the ongoing collaboration of Keds and Kate Spade New York, these sneakers are made for brides who love feminine silhouettes. The cute bow embellishment is a good complement to any wedding dress design and adds an interesting detail to your bridal ensemble.
Aquazzura Rendez Vous Sandal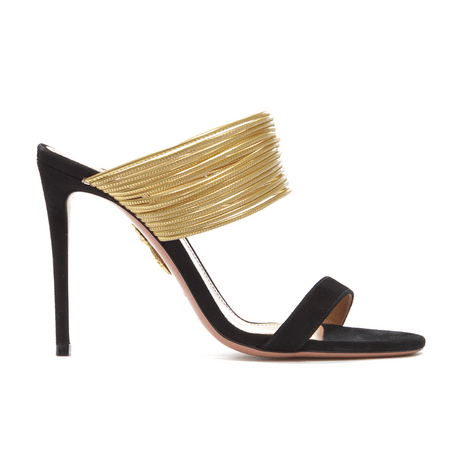 Price unavailable
Wedding footwear doesn't have to be always closed-toed. Modern bridal shoes such as a pair of casual ankle straps could also look fitting for occasions that are as formal as a wedding. The Aquazzura Rendez Vous Sandal is a great example. It has a balance of interesting details and a classic silhouette, making it a fresh but sophisticated style.
Stuart Weitzman Neon Capsule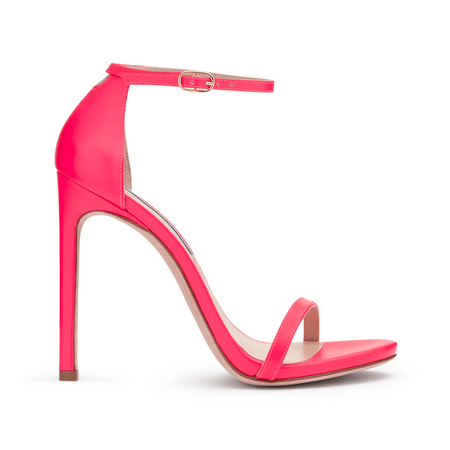 SGD675/~USD493.27
Make a statement with this neon-coloured footwear. If you want to wear a traditional white wedding dress but would love to add a subtle pop of colour, wearing eye-catching shoes is the way to go. Consider the newly released Nudist Sandals from Stuart Weitzman Neon Collection, which comes in a variety of hues including neon pink, orange and yellow.
Sophia Webster Felicity Boots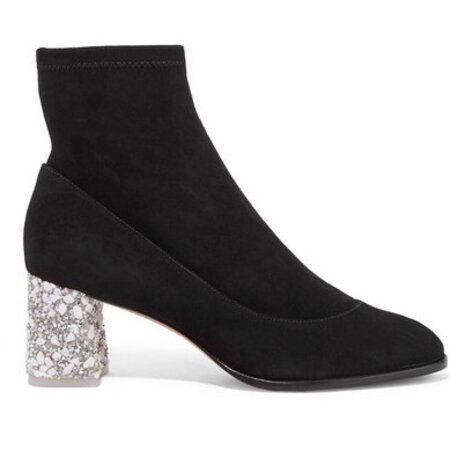 Sock boots are not the first thing that comes to mind when we think of modern bridal shoes. Usually, they're reserved to be worn during the colder months or when we travel to a place with a colder temperature. But add a sprinkle of studs and bedazzled details and you'll see this stylish silhouette in a new light. If you're considering sock boots for your big day, we suggest this Sophia Webster piece with a dainty heel decked in crystal and faux pearl.
Next, check out Happy Andrada's Bridal Dressing Robe Collection.